Dull and damaged roofs can instantly bring down the value of your house. They can make it look older, cause mold infestation, and leakages when it rains.
Take no chances and contact us for regular inspection and repair of your roof. Our roof restoration experts have years of experience serving the Molendinar area.
Services We Offer
We have everything you need for prolonging the life of your roof. Our roof repairing team can help you with analysing the damage, upgrading the roof, fixing broken tiles, adding protective coating and a lot of other works.
The following are some of the quality services that we can perform for you:
Roof restoration
Roof repairs
Roof cleaning
Roof leakage detection and fixing
Roof painting
Gutter restoration
Benefits That Come With Our Services
Everyone connected to our firm has years of experience in roof restoration works. We hire only the most experienced roof painters and roofing contractors in Molendinar. You can rely on All Coast Roofing for transparency, friendliness and quality of work. We handle even the most complicated repairs and ensure the best result for you.
Some of the benefits that you get with our professional services are:
Extended lifespan of your roof
Appealing looks and protection
No risk of mold or mildew growth
Increased value of your property
Why Choose us?
Years of experience in roof repairing and roof painting
Friendly Customer Service
Heat reflective roof coatings
Licensed roofers
Direct deals with owners
Warranties on every service and product
Free inspection
Whatever your roofing need, contact us and we'll handle it all.
Our Services
Or fill in this form and we'll call you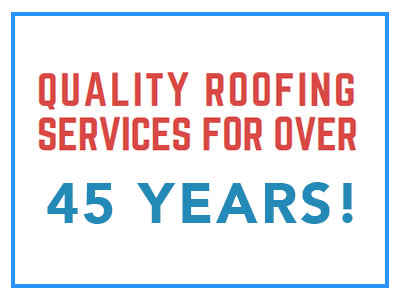 Got Wayne and his team to do a roof restoration and minor repairs.Great job, communication was excellent (the weather wasn't... read moreGot Wayne and his team to do a roof restoration and minor repairs.Great job, communication was excellent (the weather wasn't kind) and very professional. read less
David Williams
11/09/2021

Wayne and his team did a fantastic job. My roof looks fab. Highly recommend
Jenni Summer
9/28/2021

I would definitely recommend this business. Prompt, professional and my roof looks great. The price was very good and the... read moreI would definitely recommend this business. Prompt, professional and my roof looks great. The price was very good and the service was exceptional. I am very happy with all my dealings with this company and the results I got. read less
Lorraine Burkin
9/28/2021

Wayne and his team from Allcoast roofing service did a fantastic job of restoring and re-painting our roof. They... read moreWayne and his team from Allcoast roofing service did a fantastic job of restoring and re-painting our roof. They turned up on time and got to work and did a fantastic job. We are thrilled with the outcome and would highly recommend them. Our place looks like a new home!! Thanks guys for a great job. read less
Jim Horton
9/28/2021

Wayne and his team did a fantastic job. My roof looks fab. Highly recommend
Jenni Summer
9/23/2021

I would definitely recommend this business. Prompt, professional and my roof looks great. The price was very good and the... read moreI would definitely recommend this business. Prompt, professional and my roof looks great. The price was very good and the service was exceptional. I am very happy with all my dealings with this company and the results I got. read less
Lorraine Burkin
9/23/2021

Wayne and his team from Allcoast roofing service did a fantastic job of restoring and re-painting our roof. They... read moreWayne and his team from Allcoast roofing service did a fantastic job of restoring and re-painting our roof. They turned up on time and got to work and did a fantastic job. We are thrilled with the outcome and would highly recommend them. Our place looks like a new home!! Thanks guys for a great job. read less
Jim Horton
9/15/2021

We recently had our roof restored and repainted and couldn't be happier with the results. Wayne was always very responsive... read moreWe recently had our roof restored and repainted and couldn't be happier with the results. Wayne was always very responsive and professional. Highly recommend Allcoast Roofing! read less
Tabitha Lauret
8/28/2021