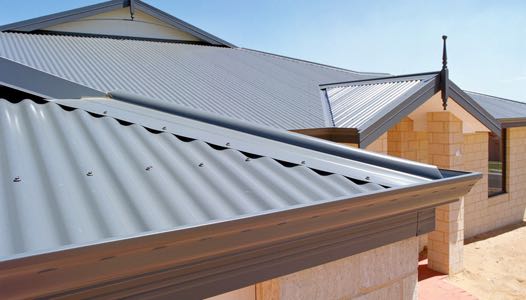 Gutter Replacement Services
---
No More Gutter Leaks
Your roof and gutters are some of the most important things on your property. So much so that it's not worth taking risks with any damaged roof or leaking gutter. They can lead to catastrophic damage to your home.
Because guttering and downpipes are constantly exposed to the elements, the condition of your gutters deteriorates over time. A weak or rusted spot is a big indication that it's time for a gutter repair. In many cases, gutter replacement is the more cost-effective solution.
Because rusted, corroded and leaking gutters are often beyond repair, we make sure that any leaking gutter joins are sealed with continuous length replacement gutters and downpipes. Our guttering is accurately measured and assembled so that we can guarantee a proper fit that will eliminate leaks and effectively transfer water to the ground.
Gold Coast Gutter Replacement
Colorbond steel gutters are weather resistant, durable and stylish choice for your gutters. Our range of steel and aluminium gutters are quick to install and offer a strong exterior coating to protect against damage from flaking and peeling. Steel guttering is usually more affordable than aluminium but is still extremely durable and resistant to rust and leaks over time.
No matter what type of gutter repairs you need, we are the best roofers on the Gold Coast. We're ready to repair your gutters. Why not give our team a call today to discuss your needs and arrange a free, no-obligation quote for your home.
Any questions? Call us today on 0411 132 583.
We use and recommend Roof Protect industrial roofing membrane.
For more information, visit our homepage.