Biggera Waters Roof Restoration Experts
Situated on the edge of the Broadwater, Biggera Waters is located just north of the suburb of Labrador. Biggera Creek flows through the middle of the suburb. The land north of Labrador was subdivided in the 19th century and a number of farming and fishing families made their home there.
Biggera Waters demand has increased dramatically in the past few years. Many developers are seeking out older style homes on large blocks to create units and townhouses, buyers cannot get enough of the area! Being so close to major shopping centres and right on the beach and canals residents enjoy all the facilities at their door stop. Many residents saying they would never move no matter what price moved to in the area.
All of this development has meant that your home might stick out a little bit if it's not in tip top shape. That's where Biggera Waters Roof Restoration comes in! We can provide you with a Biggera Water Roof Painting service that matches your budget and project.
It all starts with a thorough check of the roof and gutters for needed repairs. If needed we will repoint and rebed the ridge capping. Our team will clean the whole roof ensuring a good adhesision for the paint layer coming next. Then we apply two thick coats of IRC Roof Protect roofing membrane for that glossy finish.
Roof Repair
On top of the Biggera Waters roof restoration service we offer, our team of licensed and fully qualified roofers and roof tilers can perform a full range of roof repairs.
Do you have rusted gutters? Or are there broken roof tiles on the roof? Maybe you have a new tile roof extension in mind? If so, we're the right team for you. Our trusted crew can perform all manner of repair work for your house.
For more information on our great range of Biggera Waters Roof Repair services, please click here to see our homepage.
We use and recommend Roof Protect Roofing Membrane.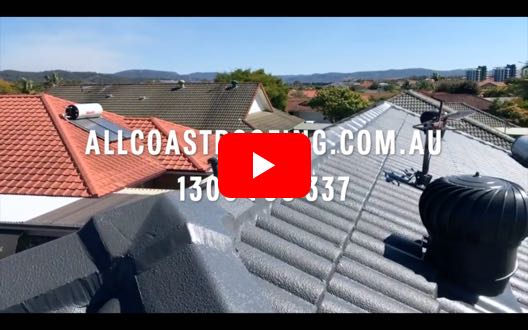 Our Services
Or fill in this form and we'll call you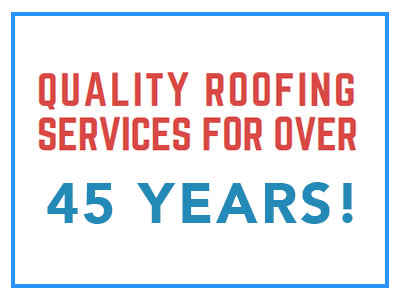 Got Wayne and his team to do a roof restoration and minor repairs.Great job, communication was excellent (the weather wasn't... read moreGot Wayne and his team to do a roof restoration and minor repairs.Great job, communication was excellent (the weather wasn't kind) and very professional. read less
David Williams
11/09/2021

Wayne and his team did a fantastic job. My roof looks fab. Highly recommend
Jenni Summer
9/28/2021

I would definitely recommend this business. Prompt, professional and my roof looks great. The price was very good and the... read moreI would definitely recommend this business. Prompt, professional and my roof looks great. The price was very good and the service was exceptional. I am very happy with all my dealings with this company and the results I got. read less
Lorraine Burkin
9/28/2021

Wayne and his team from Allcoast roofing service did a fantastic job of restoring and re-painting our roof. They... read moreWayne and his team from Allcoast roofing service did a fantastic job of restoring and re-painting our roof. They turned up on time and got to work and did a fantastic job. We are thrilled with the outcome and would highly recommend them. Our place looks like a new home!! Thanks guys for a great job. read less
Jim Horton
9/28/2021

Wayne and his team did a fantastic job. My roof looks fab. Highly recommend
Jenni Summer
9/23/2021

I would definitely recommend this business. Prompt, professional and my roof looks great. The price was very good and the... read moreI would definitely recommend this business. Prompt, professional and my roof looks great. The price was very good and the service was exceptional. I am very happy with all my dealings with this company and the results I got. read less
Lorraine Burkin
9/23/2021

Wayne and his team from Allcoast roofing service did a fantastic job of restoring and re-painting our roof. They... read moreWayne and his team from Allcoast roofing service did a fantastic job of restoring and re-painting our roof. They turned up on time and got to work and did a fantastic job. We are thrilled with the outcome and would highly recommend them. Our place looks like a new home!! Thanks guys for a great job. read less
Jim Horton
9/15/2021

We recently had our roof restored and repainted and couldn't be happier with the results. Wayne was always very responsive... read moreWe recently had our roof restored and repainted and couldn't be happier with the results. Wayne was always very responsive and professional. Highly recommend Allcoast Roofing! read less
Tabitha Lauret
8/28/2021