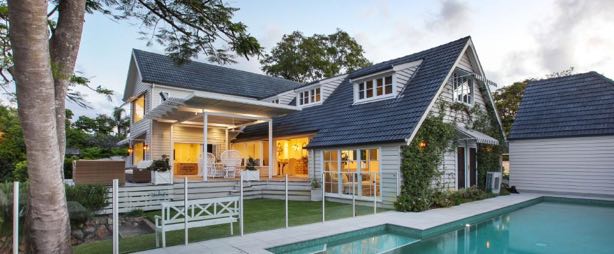 Broadbeach Waters Roof Restoration Experts
Expert Broadbeach Waters Roof Painting
Here's how our service works:
Our Broadbeach Waters roof painting service starts with a full inspection of the roof for Broadbeach Waters roof repair needs. Next, we rebed and repoint the ridge capping. A thick coat of flexible pointing is applied to ensure the ridge capping is water tight.
Then we thoroughly clean the roof using 4000psi water blasters which removes any mould, lichen and dirt from the roof. Once the roof is clean, we apply a coat of primer/sealer to seal the tile or colorbond roof sheet.
The final steps are where the magic happens. We spray on two thick coats of IRC Roof Protect roofing membrane in a colour of your choice.
So our Broadbeach Roof Restoration service and Broadbeach Waters roof repair service really does it all! So why not give us a call a call today.
For more information, see our homepage.
We use and recommend Roof Protect Roofing Membrane.
Broadbeach Waters is a wonderful suburb with an exceptional lifestyle and also a solid investment for your families future. It has mostly waterfront homes with a few pockets of dry homes throughout. The canals are clean and thriving with fish and mud crabs, and approximately 15 minutes by boat to the the Gold Coast Broadwater and seaway.
The suburb has many parks for the kids, and of course many have their own private beach in front of your house. No traffic issues as there are several street exiting the area , so traffic jams are a thing of the past. With the Gold Coast getting bigger and bigger and Broadbeach waters situated where it is, what a great place to live and a very smart investment.
Its a mixture of old and new homes, we find that a number of roofs in this area are ready for a Broadbeach Waters roof restoration. Broadbeach Waters roof painting services will bring your roof up to date and up to scratch with your neighbours. Our team of roofers and roof painters have all the right skills to give you the best possible finish using the glossiest roof paint.
With it golden beaches , trendy cafes and countless array of shops and of course Pacific Fair shopping center, One of the the largest shopping centers in the southern hemisphere. Great Suburb, Great Location, Great Lifestyle.
Our Services
Or fill in this form and we'll call you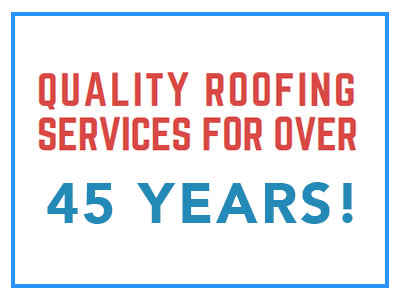 Got Wayne and his team to do a roof restoration and minor repairs.Great job, communication was excellent (the weather wasn't... read moreGot Wayne and his team to do a roof restoration and minor repairs.Great job, communication was excellent (the weather wasn't kind) and very professional. read less
David Williams
11/09/2021

Wayne and his team did a fantastic job. My roof looks fab. Highly recommend
Jenni Summer
9/28/2021

I would definitely recommend this business. Prompt, professional and my roof looks great. The price was very good and the... read moreI would definitely recommend this business. Prompt, professional and my roof looks great. The price was very good and the service was exceptional. I am very happy with all my dealings with this company and the results I got. read less
Lorraine Burkin
9/28/2021

Wayne and his team from Allcoast roofing service did a fantastic job of restoring and re-painting our roof. They... read moreWayne and his team from Allcoast roofing service did a fantastic job of restoring and re-painting our roof. They turned up on time and got to work and did a fantastic job. We are thrilled with the outcome and would highly recommend them. Our place looks like a new home!! Thanks guys for a great job. read less
Jim Horton
9/28/2021

Wayne and his team did a fantastic job. My roof looks fab. Highly recommend
Jenni Summer
9/23/2021

I would definitely recommend this business. Prompt, professional and my roof looks great. The price was very good and the... read moreI would definitely recommend this business. Prompt, professional and my roof looks great. The price was very good and the service was exceptional. I am very happy with all my dealings with this company and the results I got. read less
Lorraine Burkin
9/23/2021

Wayne and his team from Allcoast roofing service did a fantastic job of restoring and re-painting our roof. They... read moreWayne and his team from Allcoast roofing service did a fantastic job of restoring and re-painting our roof. They turned up on time and got to work and did a fantastic job. We are thrilled with the outcome and would highly recommend them. Our place looks like a new home!! Thanks guys for a great job. read less
Jim Horton
9/15/2021

We recently had our roof restored and repainted and couldn't be happier with the results. Wayne was always very responsive... read moreWe recently had our roof restored and repainted and couldn't be happier with the results. Wayne was always very responsive and professional. Highly recommend Allcoast Roofing! read less
Tabitha Lauret
8/28/2021