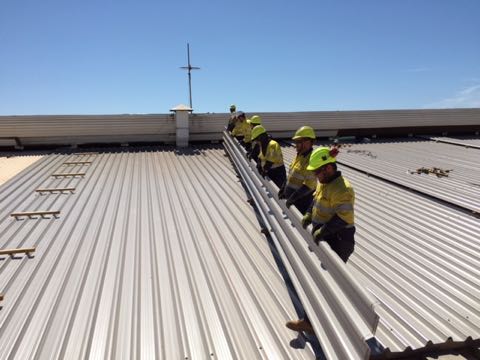 Commercial Roofing Gold Coast
Allcoast Roofing are the absolute best in commercial roofing and industrial roofing, construction and maintenance on the Gold Coast. Through a whole of team approach we use the experience of our technical and installation roofing experts. That means we will explore the most functional and cost-effective roofing solutions to meet the specific needs of your building.
Every job we undertake, big or small, requires a custom and transparent approach with clients to deliver world-class roofs that offer complete peace of mind.
All roofing systems eventually reach the end of their useful service life, and when they do, the effort, expense and hassle of continuing maintenance far exceeds the cost of roof replacement. Roof replacement can also be disruptive and expensive. Allcoast Commercial Roofing Systems provide building owners with a cost effective roofing alternative with over 25 years of proven success in the field.
Commercial Roof Repairs & Replacement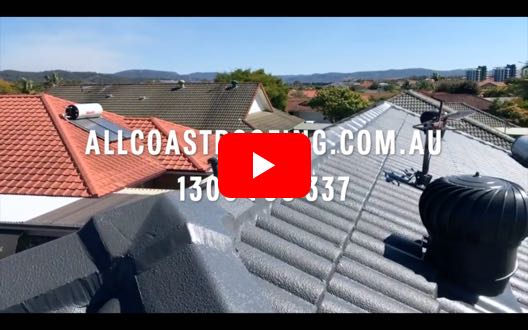 We understand then when you're looking for a commercial roofing contactor, you're looking for an experienced professional who does than just get the job done. Our commercial roofing service is designed to produce the highest-quality results while making your job easier.
When you start your search for a roofing company for commercial roof replacement on the Gold Coast, be prepared to do a little research. Time spent investigating your options will ensure you are able to find the right team for the job.
Don't settle for the cheapest price as you are often find you have employed unlicensed roof plumbers for your commerical roofing needs.
In addition to the cost of the project, you will want to check references, check the contractor's licensing and ask about the warranty.
Allcoast Roofing holds all relevant insurances with a public liability of twenty million dollars and works in line with the Australian Standards of Occupational Health and Safety Regulations and WorkSafe Queensland.
We use and recommend Roof Protect industrial roofing membrane.
For more information, visit our homepage.
Our Services
Or fill in this form and we'll call you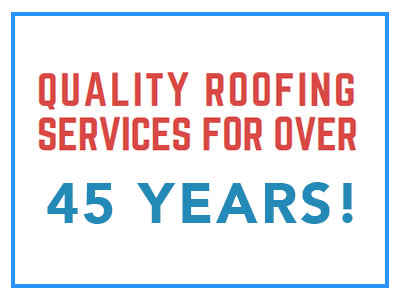 Got Wayne and his team to do a roof restoration and minor repairs.Great job, communication was excellent (the weather wasn't... read moreGot Wayne and his team to do a roof restoration and minor repairs.Great job, communication was excellent (the weather wasn't kind) and very professional. read less
David Williams
11/09/2021

Wayne and his team did a fantastic job. My roof looks fab. Highly recommend
Jenni Summer
9/28/2021

I would definitely recommend this business. Prompt, professional and my roof looks great. The price was very good and the... read moreI would definitely recommend this business. Prompt, professional and my roof looks great. The price was very good and the service was exceptional. I am very happy with all my dealings with this company and the results I got. read less
Lorraine Burkin
9/28/2021

Wayne and his team from Allcoast roofing service did a fantastic job of restoring and re-painting our roof. They... read moreWayne and his team from Allcoast roofing service did a fantastic job of restoring and re-painting our roof. They turned up on time and got to work and did a fantastic job. We are thrilled with the outcome and would highly recommend them. Our place looks like a new home!! Thanks guys for a great job. read less
Jim Horton
9/28/2021

Wayne and his team did a fantastic job. My roof looks fab. Highly recommend
Jenni Summer
9/23/2021

I would definitely recommend this business. Prompt, professional and my roof looks great. The price was very good and the... read moreI would definitely recommend this business. Prompt, professional and my roof looks great. The price was very good and the service was exceptional. I am very happy with all my dealings with this company and the results I got. read less
Lorraine Burkin
9/23/2021

Wayne and his team from Allcoast roofing service did a fantastic job of restoring and re-painting our roof. They... read moreWayne and his team from Allcoast roofing service did a fantastic job of restoring and re-painting our roof. They turned up on time and got to work and did a fantastic job. We are thrilled with the outcome and would highly recommend them. Our place looks like a new home!! Thanks guys for a great job. read less
Jim Horton
9/15/2021

We recently had our roof restored and repainted and couldn't be happier with the results. Wayne was always very responsive... read moreWe recently had our roof restored and repainted and couldn't be happier with the results. Wayne was always very responsive and professional. Highly recommend Allcoast Roofing! read less
Tabitha Lauret
8/28/2021