Roof is the barrier which protects you and your loved ones from the harsh outdoor climates. It shields you from heavy downpours, scorching summer heat, chilly winters and a lot more.
However, this climatic stress makes the roof weak and vulnerable to damages. Hence, it is essential that you get it repaired and restored regularly. We can help you with that.
All Coast roofing has been in this line of work for years and is the most reputed roof repairing Coolangatta firm. Our experts can help you with everything from tiles replacement to new roof installation.
The Services We Can Provide
All coasts Roofing can help you with more than just some minor roof restoration Coolangatta works. Our teams are efficient in every aspect of the roofing works and can help you with all of the following services.
Roof restoration
Roof repairs
Roof cleaning
Roof leakage detection and fixing
Roof painting Coolangatta
Gutter restoration
Why Choose Us?
We are the most elite roof restoration services in Coolangatta. We have the experience, quality product, trained experts, and everything we would need to ensure complete customer satisfaction.
Some of the common reasons why customers trust and choose us over competitors are as follows:
We are a fully licensed firm with an experience of 30 years.
We have the most affordable prices and high-quality products.
The roof painters Coolangatta provide warranty on their services.
We have free inspection policies
Our team offer color guides and high-grade paints for your roofing
We work with only one aim, customer satisfaction, and will do anything in our power to ensure it. So, the next time you find anything wrong with your roof, or simply need a makeover for it contact us.
Our Services
Or fill in this form and we'll call you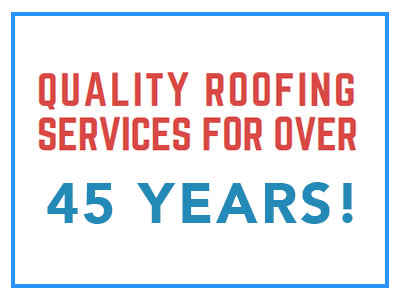 Got Wayne and his team to do a roof restoration and minor repairs.Great job, communication was excellent (the weather wasn't... read moreGot Wayne and his team to do a roof restoration and minor repairs.Great job, communication was excellent (the weather wasn't kind) and very professional. read less
David Williams
11/09/2021

Wayne and his team did a fantastic job. My roof looks fab. Highly recommend
Jenni Summer
9/28/2021

I would definitely recommend this business. Prompt, professional and my roof looks great. The price was very good and the... read moreI would definitely recommend this business. Prompt, professional and my roof looks great. The price was very good and the service was exceptional. I am very happy with all my dealings with this company and the results I got. read less
Lorraine Burkin
9/28/2021

Wayne and his team from Allcoast roofing service did a fantastic job of restoring and re-painting our roof. They... read moreWayne and his team from Allcoast roofing service did a fantastic job of restoring and re-painting our roof. They turned up on time and got to work and did a fantastic job. We are thrilled with the outcome and would highly recommend them. Our place looks like a new home!! Thanks guys for a great job. read less
Jim Horton
9/28/2021

Wayne and his team did a fantastic job. My roof looks fab. Highly recommend
Jenni Summer
9/23/2021

I would definitely recommend this business. Prompt, professional and my roof looks great. The price was very good and the... read moreI would definitely recommend this business. Prompt, professional and my roof looks great. The price was very good and the service was exceptional. I am very happy with all my dealings with this company and the results I got. read less
Lorraine Burkin
9/23/2021

Wayne and his team from Allcoast roofing service did a fantastic job of restoring and re-painting our roof. They... read moreWayne and his team from Allcoast roofing service did a fantastic job of restoring and re-painting our roof. They turned up on time and got to work and did a fantastic job. We are thrilled with the outcome and would highly recommend them. Our place looks like a new home!! Thanks guys for a great job. read less
Jim Horton
9/15/2021

We recently had our roof restored and repainted and couldn't be happier with the results. Wayne was always very responsive... read moreWe recently had our roof restored and repainted and couldn't be happier with the results. Wayne was always very responsive and professional. Highly recommend Allcoast Roofing! read less
Tabitha Lauret
8/28/2021