Undoubtedly roof is an important part of any building. It protects you from harsh weather conditions like scorching heat, storms, snow, and heavy rain. While facing bad weather, it may experience damage.
Therefore, to maintain it in good condition, the roof should undergo timely repairs, restorations, and replacement. While searching for a reliable roof restoration Reedy Creek, we have the best name for you – All Coast Roofing in Reedy Creek.
Why Choose Us?
All Coat Roofing runs a family business, with extensive experience of 40 years. We provide our customers with various reasons to select our services, which are as follow.
Honest quotes
Reliable, professional advice
Qualified, insured and experienced roofers
Use only premium-quality roofing materials
Our Services
Roof painting
Roof restoration
Roof repairs Reedy Creek
New roof installation
Gutter cleaning
Preventive maintenance
Roof inspections
Asbestos removal
You must be wondering how you will know that your roof needs restoration. Well, you can contact All Coast Roofing at regular intervals for a roof inspection.
Our experienced tradesman thoroughly inspects your roof to figure out any problems with the roof. They provide you honest and complete detailing with best quotations. Now it's your call to make an informed decision.
Keep your roofs in good working conditions by timely inspections and restoration process. Protect them with premium quality roof painting Reedy Creek products. All Coast Roofing roof painters Reedy Creek clean the roof before painting it.
We provide a sound warranty of 10 years on our products and services. Contact us now and experience our high-class roofing services in Reedy Creek.
Our Services
Or fill in this form and we'll call you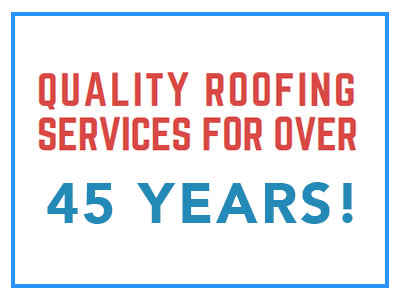 Got Wayne and his team to do a roof restoration and minor repairs.Great job, communication was excellent (the weather wasn't... read moreGot Wayne and his team to do a roof restoration and minor repairs.Great job, communication was excellent (the weather wasn't kind) and very professional. read less
David Williams
11/09/2021

Wayne and his team did a fantastic job. My roof looks fab. Highly recommend
Jenni Summer
9/28/2021

I would definitely recommend this business. Prompt, professional and my roof looks great. The price was very good and the... read moreI would definitely recommend this business. Prompt, professional and my roof looks great. The price was very good and the service was exceptional. I am very happy with all my dealings with this company and the results I got. read less
Lorraine Burkin
9/28/2021

Wayne and his team from Allcoast roofing service did a fantastic job of restoring and re-painting our roof. They... read moreWayne and his team from Allcoast roofing service did a fantastic job of restoring and re-painting our roof. They turned up on time and got to work and did a fantastic job. We are thrilled with the outcome and would highly recommend them. Our place looks like a new home!! Thanks guys for a great job. read less
Jim Horton
9/28/2021

Wayne and his team did a fantastic job. My roof looks fab. Highly recommend
Jenni Summer
9/23/2021

I would definitely recommend this business. Prompt, professional and my roof looks great. The price was very good and the... read moreI would definitely recommend this business. Prompt, professional and my roof looks great. The price was very good and the service was exceptional. I am very happy with all my dealings with this company and the results I got. read less
Lorraine Burkin
9/23/2021

Wayne and his team from Allcoast roofing service did a fantastic job of restoring and re-painting our roof. They... read moreWayne and his team from Allcoast roofing service did a fantastic job of restoring and re-painting our roof. They turned up on time and got to work and did a fantastic job. We are thrilled with the outcome and would highly recommend them. Our place looks like a new home!! Thanks guys for a great job. read less
Jim Horton
9/15/2021

We recently had our roof restored and repainted and couldn't be happier with the results. Wayne was always very responsive... read moreWe recently had our roof restored and repainted and couldn't be happier with the results. Wayne was always very responsive and professional. Highly recommend Allcoast Roofing! read less
Tabitha Lauret
8/28/2021