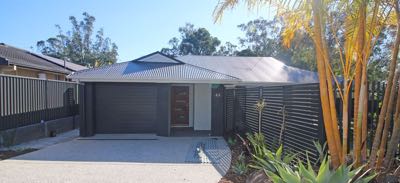 Robina Roof Restoration
No1. Robina Roof Restoration
Robina is a great suburb for families, with a fantastic infrastructure and a good choice of state and private schools.
There are lots of wonderful parks and it's a short drive to the beach and hinterland. It's really very difficult to beat as far as lifestyle goes and hence the reluctance of residents to leave the suburb.
This does make it a little difficult for new families wanting to buy in the suburb, however, for this very reason it is a great investment to own a property in the suburb and the price of houses has grown steadily and consistently over many years.
A recent trend in the area is the renovation of older homes and there are some beautifully renovated homes that have come onto the market recently who have used Robina roof restoration service
I think a common comment I hear from interstate migrants says it all, when they say that the only mistake they made about moving to Robina was that they didn't move sooner!
Robina Roof Painting Service
Our Robina Roof Restoration service is the absolute best on the Gold Coast.
A roof restoration is a highly complex process which enables you to bring your roof back to its former glory without the price tag of a roof replacement.
Restorations involve; replacing broken tiles, high pressure cleaning, re-cementing, ridge capping, re pointing ridge capping using flexi point, applying a sterilizing solution, applying primer / sealer and applying 2 coats of Roof Protect roof paint.
There are many reasons why a Robina roof restoration is the better option over a roof replacement. There is minimal disruption to your home, restoration costs are always the cheaper alternative yet provides the same results and less debris in our land fills by unnecessary roof replacements.
We use and recommend Roof Protect industrial roofing membrane.
For more information, visit our homepage.
Our Services
Or fill in this form and we'll call you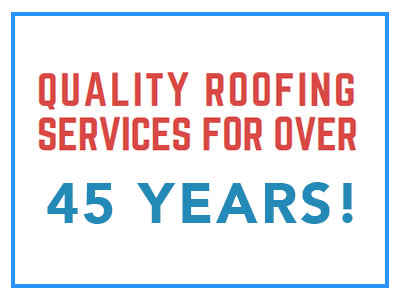 Got Wayne and his team to do a roof restoration and minor repairs.Great job, communication was excellent (the weather wasn't... read moreGot Wayne and his team to do a roof restoration and minor repairs.Great job, communication was excellent (the weather wasn't kind) and very professional. read less
David Williams
11/09/2021

Wayne and his team did a fantastic job. My roof looks fab. Highly recommend
Jenni Summer
9/28/2021

I would definitely recommend this business. Prompt, professional and my roof looks great. The price was very good and the... read moreI would definitely recommend this business. Prompt, professional and my roof looks great. The price was very good and the service was exceptional. I am very happy with all my dealings with this company and the results I got. read less
Lorraine Burkin
9/28/2021

Wayne and his team from Allcoast roofing service did a fantastic job of restoring and re-painting our roof. They... read moreWayne and his team from Allcoast roofing service did a fantastic job of restoring and re-painting our roof. They turned up on time and got to work and did a fantastic job. We are thrilled with the outcome and would highly recommend them. Our place looks like a new home!! Thanks guys for a great job. read less
Jim Horton
9/28/2021

Wayne and his team did a fantastic job. My roof looks fab. Highly recommend
Jenni Summer
9/23/2021

I would definitely recommend this business. Prompt, professional and my roof looks great. The price was very good and the... read moreI would definitely recommend this business. Prompt, professional and my roof looks great. The price was very good and the service was exceptional. I am very happy with all my dealings with this company and the results I got. read less
Lorraine Burkin
9/23/2021

Wayne and his team from Allcoast roofing service did a fantastic job of restoring and re-painting our roof. They... read moreWayne and his team from Allcoast roofing service did a fantastic job of restoring and re-painting our roof. They turned up on time and got to work and did a fantastic job. We are thrilled with the outcome and would highly recommend them. Our place looks like a new home!! Thanks guys for a great job. read less
Jim Horton
9/15/2021

We recently had our roof restored and repainted and couldn't be happier with the results. Wayne was always very responsive... read moreWe recently had our roof restored and repainted and couldn't be happier with the results. Wayne was always very responsive and professional. Highly recommend Allcoast Roofing! read less
Tabitha Lauret
8/28/2021