Restore Your Roof with the Best Roofing Services in Arundel
Are you looking for a roof restoration Arundel service? Well, if you want a service with the best quality and experience, then Allcoast Roofing is for you.
About Allcoast Roofing
Running a family business for the last 3 generations, which has been servicing the Gold Coast with our roofing services. We have established a great reputation with many of homeowners and builders too. However, this reputation didn't come by chance. Allcoast Roofing carries personal insurance, Government WorkCover, and Public Liability to give you peace of mind (we've got it covered). We strive to give our customers the best and safest experience possible while ensuring the outcome of our service is exactly what you were after. Our roof painters Arundel will liaise with you to help you to make the best decision possible when it comes to your roof coatings - Industrial roof Coatings backed with a guarantee of 10 years.
We Provide Services For:
Exterior Painting
Re-Roofing
Roof Extensions
Gutter Replacement
Roof Repair Arundel
Box Gutters
Roof Replacement
Valley Replacement
Roof Restoration Arundel
Whirlybirds
New Patio Roofs
What Makes Us Different?
Licensed and Registered
Professional Roofers
50 years of experience
Nano-glaze roof membrane
High-quality products
Great reputation in the industry
What's our Process?
When the Allcoast team is beginning the roof restoration process, they look into everything from the roof condition and needs too ascertaining what roof repairs are essential to provide a new looking roof once again. We start the process by installing a safety harnesses for our team. Your roof is ensured to be watertight as ridge capping is re-bed and re-pointed. Once the repair process is completed, the roof is thoroughly cleaned to leave the roof in pristine shape.
While roof painting Arundel, our roofers first apply primer/sealer and then Roof Protect roofing membrane with the colour of your choice. However more is available, you can ask us for an optional coat of Nano Glaze to give a glossy appearance to the roof. We also have provision for heat reflective paints.
Our team takes their leave after thoroughly cleaning the site. However, before leaving, we also inspect the roof to ensure everything is completed as per standards.
Our Services
Or fill in this form and we'll call you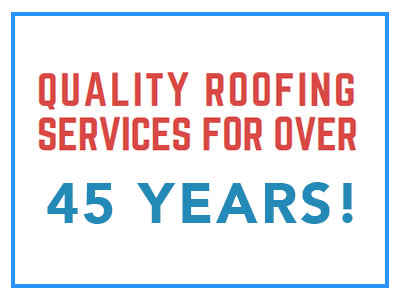 Got Wayne and his team to do a roof restoration and minor repairs.Great job, communication was excellent (the weather wasn't... read moreGot Wayne and his team to do a roof restoration and minor repairs.Great job, communication was excellent (the weather wasn't kind) and very professional. read less
David Williams
11/09/2021

Wayne and his team did a fantastic job. My roof looks fab. Highly recommend
Jenni Summer
9/28/2021

I would definitely recommend this business. Prompt, professional and my roof looks great. The price was very good and the... read moreI would definitely recommend this business. Prompt, professional and my roof looks great. The price was very good and the service was exceptional. I am very happy with all my dealings with this company and the results I got. read less
Lorraine Burkin
9/28/2021

Wayne and his team from Allcoast roofing service did a fantastic job of restoring and re-painting our roof. They... read moreWayne and his team from Allcoast roofing service did a fantastic job of restoring and re-painting our roof. They turned up on time and got to work and did a fantastic job. We are thrilled with the outcome and would highly recommend them. Our place looks like a new home!! Thanks guys for a great job. read less
Jim Horton
9/28/2021

Wayne and his team did a fantastic job. My roof looks fab. Highly recommend
Jenni Summer
9/23/2021

I would definitely recommend this business. Prompt, professional and my roof looks great. The price was very good and the... read moreI would definitely recommend this business. Prompt, professional and my roof looks great. The price was very good and the service was exceptional. I am very happy with all my dealings with this company and the results I got. read less
Lorraine Burkin
9/23/2021

Wayne and his team from Allcoast roofing service did a fantastic job of restoring and re-painting our roof. They... read moreWayne and his team from Allcoast roofing service did a fantastic job of restoring and re-painting our roof. They turned up on time and got to work and did a fantastic job. We are thrilled with the outcome and would highly recommend them. Our place looks like a new home!! Thanks guys for a great job. read less
Jim Horton
9/15/2021

We recently had our roof restored and repainted and couldn't be happier with the results. Wayne was always very responsive... read moreWe recently had our roof restored and repainted and couldn't be happier with the results. Wayne was always very responsive and professional. Highly recommend Allcoast Roofing! read less
Tabitha Lauret
8/28/2021