Roof Specialists in Coombabah
The roof is designed with the purpose in mind to protect you, your family and your home from the elements. Only a roof in good condition can provide optimum protection and to do its job so it needs to be maintained at regular intervals. Are you looking for a roof restoration Coombabah service? We are the best choice. Allcoast Roofing is the most experienced and professional service provider. Running a family business for the last 3 generations, we have been in the profession for over 40 years.
Why Choose Us for Your Roofing Services?
Going with the team at Allcoast Roofing will give you peace of mind as we are fully covered and guarantee our work . Along with this, there are many other reasons that make us your best choice. Here are just a few additional reasons why you should go with us:
Registered and licensed services
Qualified Roofers
High-quality products
Fantastic reputation
Over 40 years of experience
Our Roof Restoration Coombabah Services
We provide an extensive range of high-quality service with the best products. Our quality products also include Roof-Protect coating for roof painting Coombabah to protect the roof membrane and to give you a reliable finish. Allcoast roof painters Coombabah are trained to paint your property efficiently giving the best results possible. Our Services includes:
Exterior Roof Painting
Roof Repair
Roof Restoration Coombabah
Re-Roofing
Roof Extensions
Gutter Replacement
Box Gutters
Roof Replacement
Valley Replacement
Whirlybirds
New Patio Roofs
Tips for Keeping Your Roof in Top-Notch Condition
If you are considering undergoing a roof restoration, a professional is mandatory to undertake the works and ensure your desires are achieved. However, you can also do your bit to keep it in good shape. Here are some tips that can help you maintain the roof:
Clean it regularly
Maintain gutters
Get your roofs inspected at regular intervals
Prevent trees from growing close to roofs
Maintain chimney
Prevent ice formation on the roof
check for moss and algae
Whether your roof is new or many years old, maintenance is vital. Follow the mentioned tips above and get your roof repairs Coombabah when needed to keep your roof in prime condition.
Our Services
Or fill in this form and we'll call you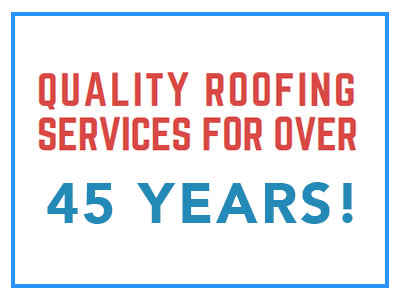 Got Wayne and his team to do a roof restoration and minor repairs.Great job, communication was excellent (the weather wasn't... read moreGot Wayne and his team to do a roof restoration and minor repairs.Great job, communication was excellent (the weather wasn't kind) and very professional. read less
David Williams
11/09/2021

Wayne and his team did a fantastic job. My roof looks fab. Highly recommend
Jenni Summer
9/28/2021

I would definitely recommend this business. Prompt, professional and my roof looks great. The price was very good and the... read moreI would definitely recommend this business. Prompt, professional and my roof looks great. The price was very good and the service was exceptional. I am very happy with all my dealings with this company and the results I got. read less
Lorraine Burkin
9/28/2021

Wayne and his team from Allcoast roofing service did a fantastic job of restoring and re-painting our roof. They... read moreWayne and his team from Allcoast roofing service did a fantastic job of restoring and re-painting our roof. They turned up on time and got to work and did a fantastic job. We are thrilled with the outcome and would highly recommend them. Our place looks like a new home!! Thanks guys for a great job. read less
Jim Horton
9/28/2021

Wayne and his team did a fantastic job. My roof looks fab. Highly recommend
Jenni Summer
9/23/2021

I would definitely recommend this business. Prompt, professional and my roof looks great. The price was very good and the... read moreI would definitely recommend this business. Prompt, professional and my roof looks great. The price was very good and the service was exceptional. I am very happy with all my dealings with this company and the results I got. read less
Lorraine Burkin
9/23/2021

Wayne and his team from Allcoast roofing service did a fantastic job of restoring and re-painting our roof. They... read moreWayne and his team from Allcoast roofing service did a fantastic job of restoring and re-painting our roof. They turned up on time and got to work and did a fantastic job. We are thrilled with the outcome and would highly recommend them. Our place looks like a new home!! Thanks guys for a great job. read less
Jim Horton
9/15/2021

We recently had our roof restored and repainted and couldn't be happier with the results. Wayne was always very responsive... read moreWe recently had our roof restored and repainted and couldn't be happier with the results. Wayne was always very responsive and professional. Highly recommend Allcoast Roofing! read less
Tabitha Lauret
8/28/2021