Restore Your Roof with the Best Roofing Services in Currumbin Waters
The roof is an important element to consider for all constructions. Along with providing structural benefits, it also can greatly increase the curb appeal of a building. If you are deciding to give your home or building a facelift, the roof is an area that can be overlooked. However, this element offers substantial aesthetic value to the building. Wondering who you can engage to help in this area? Allcoast Roof Restoration Currumbin Waters can do it for you. With a combined experience of more than 50 years, we have been active in the Currumbin Waters area for the past 25 years. Due to this AllCoast roofing has an established reputation among builders and homeowners.
Get in touch with a local, family run business today! AllCoast Roofing would be happy to offer you a no obligation, free quote on your roof.
What Roofing Services do Allcoast Offer?
Exterior Painting
Make your home look its best in the area with the finest exterior painting. Allcoast Roofing safeguards the exterior of the building with the high-quality paint and painting services by our best roof painters Currumbin Waters.
Roof Repairs
Our qualified team are experts in handling all types of roof repairs Currumbin Waters. Whether you are looking to repair a leaking roof, fix broken tiles, or replace valleys, our team will help you to get your roof back into top-notch shape efficiently and effectively.
Roof Restoration in Currumbin Waters
The leading roof specialists have restored hundreds of roofs across the Gold Coast in the past 25 years. Along with increasing the general look of the house, our team also ensures prolonged life to the roof of your home after engaging this service, which often prevents a total overhaul of the roof. We also offer a free colour matching service for roof painting Currumbin Waters.
Roof Extensions
Apart from restoring roofs, we also provide roof extensions. Our roofers ensure that the new extension fits perfectly with the existing roof and maintains its look. Not only can this add monetary value to your home, but can be just the thing your home needs to look complete.
Gutter Replacement
Roof gutters often get blocked or develop rust. If you are dealing with such problems, then contact us. We will offer the best solution to solve your rusted and blocked drains.
Roof Replacement
It can be a daunting decision to make. However, when that time comes you will be looking to have your roofs replaced by the best. Therefore, get your roofs replaced by Allcoast Roofing. We are fully qualified for the job. While offering roofing services, we take care of all, from insulation to guttering and reinstallation of vent pipes or solar panels.  We also install Whirlybirds and new patio roofs.
Contact us to ensure the best services for your roofs.
Our Services
Or fill in this form and we'll call you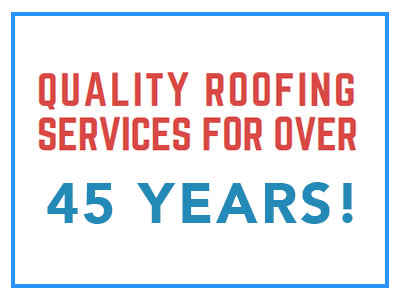 Got Wayne and his team to do a roof restoration and minor repairs.Great job, communication was excellent (the weather wasn't... read moreGot Wayne and his team to do a roof restoration and minor repairs.Great job, communication was excellent (the weather wasn't kind) and very professional. read less
David Williams
11/09/2021

Wayne and his team did a fantastic job. My roof looks fab. Highly recommend
Jenni Summer
9/28/2021

I would definitely recommend this business. Prompt, professional and my roof looks great. The price was very good and the... read moreI would definitely recommend this business. Prompt, professional and my roof looks great. The price was very good and the service was exceptional. I am very happy with all my dealings with this company and the results I got. read less
Lorraine Burkin
9/28/2021

Wayne and his team from Allcoast roofing service did a fantastic job of restoring and re-painting our roof. They... read moreWayne and his team from Allcoast roofing service did a fantastic job of restoring and re-painting our roof. They turned up on time and got to work and did a fantastic job. We are thrilled with the outcome and would highly recommend them. Our place looks like a new home!! Thanks guys for a great job. read less
Jim Horton
9/28/2021

Wayne and his team did a fantastic job. My roof looks fab. Highly recommend
Jenni Summer
9/23/2021

I would definitely recommend this business. Prompt, professional and my roof looks great. The price was very good and the... read moreI would definitely recommend this business. Prompt, professional and my roof looks great. The price was very good and the service was exceptional. I am very happy with all my dealings with this company and the results I got. read less
Lorraine Burkin
9/23/2021

Wayne and his team from Allcoast roofing service did a fantastic job of restoring and re-painting our roof. They... read moreWayne and his team from Allcoast roofing service did a fantastic job of restoring and re-painting our roof. They turned up on time and got to work and did a fantastic job. We are thrilled with the outcome and would highly recommend them. Our place looks like a new home!! Thanks guys for a great job. read less
Jim Horton
9/15/2021

We recently had our roof restored and repainted and couldn't be happier with the results. Wayne was always very responsive... read moreWe recently had our roof restored and repainted and couldn't be happier with the results. Wayne was always very responsive and professional. Highly recommend Allcoast Roofing! read less
Tabitha Lauret
8/28/2021