People generally make plans for designing the home, have you ever thought of designing the roof? Yes, the roof! They act as a protective barrier, why not consider it while designing? The roof is the utmost visible part of the house and plays a crucial role in providing curb appeal to your home as well.
AllCoast Roofing is the best roof restoration service provider in Pimpama for the past 25 years. We have extensive experience of more than 50 years in the industry. Our selected products used in our services are also backed with a sound guarantee.
Our Professional Services Include
Roof Restoration Pimpama
We have a team of specialists who carry roof restoration services. Our high-quality and friendly service always meet customer expectations. Allcoast roof restoration process includes all, from roof repair to cleaning and roof painting Pimpama.
Roof Repairs Pimpama, Re-Roofing and Gutter Replacement
Get your leaking roofs repaired with us today. We are expert in repairing roof and gutter leakages, rebidding of ridge caps. No matter what type of repair your roof requires, we cover all. So, give a call to the qualified team to get the roof issue fixed.
We also provide services for box gutters that are mostly found in commercial buildings.
Exterior Painting
Weather is the biggest enemy of exterior paints. Our specialized roof painters Pimpama can make the place look better than ever in no time.
Roof Replacement
If you are thinking of replacing your old tiled or metal roof replaced with a new roof than contacting Allcoast Roofing is worth. Our services take care of all- insulation, guttering, and reinstallation of vent pipes, TV antennas, and solar panels.
Valley Replacement
Valley is the roof section where two slopes are joining at an angle. The common cause of roof leakages is rusted or damaged valleys. Contact to get them replaced.
Along with the above services, we also provide services for Roof Extensions, Whirlybirds and New Patio Roofs.
Contact us and get a free quote today for roof restoration!
Our Services
Or fill in this form and we'll call you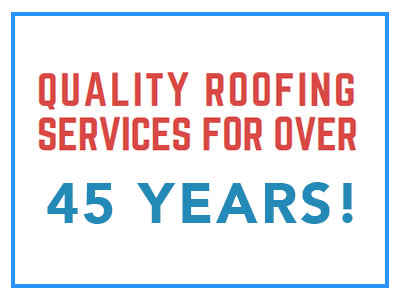 Got Wayne and his team to do a roof restoration and minor repairs.Great job, communication was excellent (the weather wasn't... read moreGot Wayne and his team to do a roof restoration and minor repairs.Great job, communication was excellent (the weather wasn't kind) and very professional. read less
David Williams
11/09/2021

Wayne and his team did a fantastic job. My roof looks fab. Highly recommend
Jenni Summer
9/28/2021

I would definitely recommend this business. Prompt, professional and my roof looks great. The price was very good and the... read moreI would definitely recommend this business. Prompt, professional and my roof looks great. The price was very good and the service was exceptional. I am very happy with all my dealings with this company and the results I got. read less
Lorraine Burkin
9/28/2021

Wayne and his team from Allcoast roofing service did a fantastic job of restoring and re-painting our roof. They... read moreWayne and his team from Allcoast roofing service did a fantastic job of restoring and re-painting our roof. They turned up on time and got to work and did a fantastic job. We are thrilled with the outcome and would highly recommend them. Our place looks like a new home!! Thanks guys for a great job. read less
Jim Horton
9/28/2021

Wayne and his team did a fantastic job. My roof looks fab. Highly recommend
Jenni Summer
9/23/2021

I would definitely recommend this business. Prompt, professional and my roof looks great. The price was very good and the... read moreI would definitely recommend this business. Prompt, professional and my roof looks great. The price was very good and the service was exceptional. I am very happy with all my dealings with this company and the results I got. read less
Lorraine Burkin
9/23/2021

Wayne and his team from Allcoast roofing service did a fantastic job of restoring and re-painting our roof. They... read moreWayne and his team from Allcoast roofing service did a fantastic job of restoring and re-painting our roof. They turned up on time and got to work and did a fantastic job. We are thrilled with the outcome and would highly recommend them. Our place looks like a new home!! Thanks guys for a great job. read less
Jim Horton
9/15/2021

We recently had our roof restored and repainted and couldn't be happier with the results. Wayne was always very responsive... read moreWe recently had our roof restored and repainted and couldn't be happier with the results. Wayne was always very responsive and professional. Highly recommend Allcoast Roofing! read less
Tabitha Lauret
8/28/2021