The roof is one of the most essential part of your home. It is the component that protects you from harsh sunlight, wind, and downpours. However, with time the roof can degrade due to wear and tear. Because no roof is immune to this you will have to eventually get it repaired and cleaned through a professional roof restoration Mermaid Waters business.
We at All coast roof Restoration understand the inconvenience and potential harm a damaged roof can cause to your wallet. Therefore, we try to provide easily accessible, affordable, high quality and prompt services to all our customers to reduce any anxiety caused by a damaged roof.
Moreover, we try to quicken the process with our highly skilled staff without compromising on quality. We offer a range of roofing services from repairing to repainting your tiled roof. All Coast Roofing also provides you with high-quality roof paints, which combined with the skills of our roof painters Mermaid waters ensures a very long lasting effect.
Boost Your Roof's Appearance with Roof Experts in Mermaid Waters
Why Choose Us For Your Roofing Services
It can be confusing knowing that high roof restoration company to engage to help with your roof. But we, without a doubt, far surpass our competitors in skill, reliability and honestly. Here's a few addition reasons why:
30 years of experience in roof repairing and roof painting Mermaid Waters
Friendly Customer Services
Exclusive Roofshield products
Heat roof reflective coatings
Licensed roofers
Direct deals with owners
All products are Australia manufactured
Warranties on roof painting Mermaid waters
Free roof inspection
Benefits That Come With Our Roofing Services
We pride ourselves with being the most reliable and trustworthy company for roof repair Mermaid Waters. Our services come with several such as:
Extended lifespan of your roof
Appealing looks and protection
Prevention of the risk of mold or mildew growth
Provide the most long lasting roofing solutions
Increased value of your place
Therefore, if you ever observe anything wrong with your roof don't over think it, Just think All Coast Roofing and we'll take care of the rest.
Our Services
Or fill in this form and we'll call you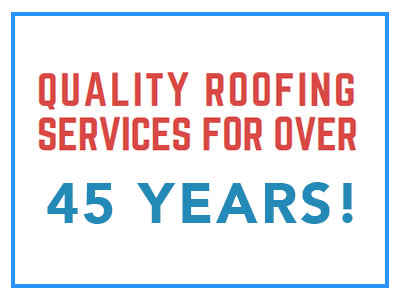 Got Wayne and his team to do a roof restoration and minor repairs.Great job, communication was excellent (the weather wasn't... read moreGot Wayne and his team to do a roof restoration and minor repairs.Great job, communication was excellent (the weather wasn't kind) and very professional. read less
David Williams
11/09/2021

Wayne and his team did a fantastic job. My roof looks fab. Highly recommend
Jenni Summer
9/28/2021

I would definitely recommend this business. Prompt, professional and my roof looks great. The price was very good and the... read moreI would definitely recommend this business. Prompt, professional and my roof looks great. The price was very good and the service was exceptional. I am very happy with all my dealings with this company and the results I got. read less
Lorraine Burkin
9/28/2021

Wayne and his team from Allcoast roofing service did a fantastic job of restoring and re-painting our roof. They... read moreWayne and his team from Allcoast roofing service did a fantastic job of restoring and re-painting our roof. They turned up on time and got to work and did a fantastic job. We are thrilled with the outcome and would highly recommend them. Our place looks like a new home!! Thanks guys for a great job. read less
Jim Horton
9/28/2021

Wayne and his team did a fantastic job. My roof looks fab. Highly recommend
Jenni Summer
9/23/2021

I would definitely recommend this business. Prompt, professional and my roof looks great. The price was very good and the... read moreI would definitely recommend this business. Prompt, professional and my roof looks great. The price was very good and the service was exceptional. I am very happy with all my dealings with this company and the results I got. read less
Lorraine Burkin
9/23/2021

Wayne and his team from Allcoast roofing service did a fantastic job of restoring and re-painting our roof. They... read moreWayne and his team from Allcoast roofing service did a fantastic job of restoring and re-painting our roof. They turned up on time and got to work and did a fantastic job. We are thrilled with the outcome and would highly recommend them. Our place looks like a new home!! Thanks guys for a great job. read less
Jim Horton
9/15/2021

We recently had our roof restored and repainted and couldn't be happier with the results. Wayne was always very responsive... read moreWe recently had our roof restored and repainted and couldn't be happier with the results. Wayne was always very responsive and professional. Highly recommend Allcoast Roofing! read less
Tabitha Lauret
8/28/2021