Pre-purchase inspections for home buyers
There's a lot that needs to happen between viewing a property in person and settlement day. If any of the searches or inspections reveals major problems, it is usually possible to withdraw your offer before settlement of the purchase contract.
You'll typically follow a list of inspections and searches that need to be done. Some of these can be DIY searches and inspections, but for most, you will need the help of a professional.
AllCoast Roofing offer roof inspections to give you peace of mind about your new homes state of repair.
If you're serious about buying the property, it pays to be thorough. A few simple maintenance checks can sometimes be the difference between buying your dream home and stepping into a costly nightmare.
Make a booking with us for your roofing inspection today.
Our Services
Or fill in this form and we'll call you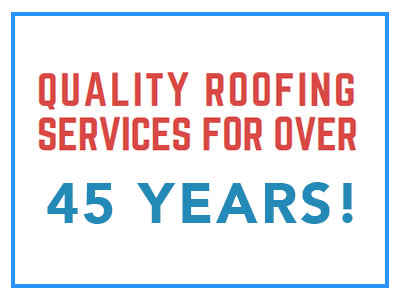 Highly recommend these guysThey came out and inspected my roof to see where the leak was coming from and repaired... read moreHighly recommend these guysThey came out and inspected my roof to see where the leak was coming from and repaired it straight away..Very happy that the jobs finally doneConsidering I've rung 3 other roofing services and left messages and didn't get any call backsThanks Allcoast👍 read less
Rix
2/18/2022

Got Wayne and his team to do a roof restoration and minor repairs.Great job, communication was excellent (the weather wasn't... read moreGot Wayne and his team to do a roof restoration and minor repairs.Great job, communication was excellent (the weather wasn't kind) and very professional. read less
David Williams
11/09/2021

I would definitely recommend this business. Prompt, professional and my roof looks great. The price was very good and the... read moreI would definitely recommend this business. Prompt, professional and my roof looks great. The price was very good and the service was exceptional. I am very happy with all my dealings with this company and the results I got. read less
Lorraine Burkin
10/16/2021

Wayne and his team from Allcoast roofing service did a fantastic job of restoring and re-painting our roof. They... read moreWayne and his team from Allcoast roofing service did a fantastic job of restoring and re-painting our roof. They turned up on time and got to work and did a fantastic job. We are thrilled with the outcome and would highly recommend them. Our place looks like a new home!! Thanks guys for a great job. read less
Jim Horton
9/28/2021

Wayne and his team did a fantastic job. My roof looks fab. Highly recommend
Jenni Summer
9/23/2021

We recently had our roof restored and repainted and couldn't be happier with the results. Wayne was always very responsive... read moreWe recently had our roof restored and repainted and couldn't be happier with the results. Wayne was always very responsive and professional. Highly recommend Allcoast Roofing! read less
Tabitha Lauret
8/26/2021

I had repairs to the roof including replacing clips above garage, several tiles replaced, repointing of ridge tiles, roof cleaning... read moreI had repairs to the roof including replacing clips above garage, several tiles replaced, repointing of ridge tiles, roof cleaning and painting done. From an old tatty roof in bad repair, I now have a roof that looks like new. Am so pleased with the job and the way that Wayne conducts and oversees his business. He was professional and knowledgeable. I would definitely recommend Allcoast to anyone who needs their roof renovated and repaired. read less
Pam
6/28/2021

All work was completed to an exceptional standard and was very competitively priced. Would highly recommend All Coast Roofing, Wayne... read moreAll work was completed to an exceptional standard and was very competitively priced. Would highly recommend All Coast Roofing, Wayne and his team were very helpful. read less
Michael Mitchell
6/28/2021