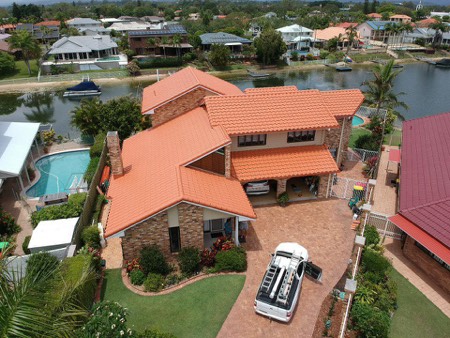 Gold Coast Roof Painters
With more than 20 years of industry experience, we understand the finer points of making your roof look the absolute best. We offer not only a 12-year written warranty on our roof painters materials, but also a guarantee on our workmanship.
A proper roof restoration and repair of the roof can be an expensive outlay, so it is financially appropriate to use only the best material. Our roof painters are skilled and proficient tradesmen. You've got nothing to lose and everything to gain by using our roof painting services.
We don't just do roof painting, we can also provide a full range of roof repair services as we are fully qualified and licenced roofers. While we're onsite, we'll check out your roof and give you a comprehensive quote to replace gutters, downpipes, soffits and fascia boards, if required. Often a newly refurbished roof will make old and tired gutters, downpipes and paint work stand out more, so this is something well worth considering if you would like to give your home that bright and sparkly new look.
We use and recommend Roof Protect industrial roofing membrane.
For more information, visit our homepage.
Even a tiny cracked tile can be the source of a roof leak, which can damage the roof timbers and even your electrical internal wiring. There is also a very real risk that wet rot or even dry rot may develop, causing major problems, especially in poorly ventilated roof spaces and empty areas of the roof, which provide the ideal environment for the growth of destructive dry rot fungi.
So our roof painters will completely check over your roof and report on all the types of roof issues that you may find. This can serve as a protection for you and your family and ensure you don't have any more issues.
We use the Industrial Roof Coatings range of paint products to paint your roof. Their range of roof paint is actually the best you can buy in Australia today. By way of a paint comparison, you can see on their site how much better their paint is than the two biggest paint manufacturers in Australia.
No.1 Roof Painters On The Gold Coast
Our Services
Or fill in this form and we'll call you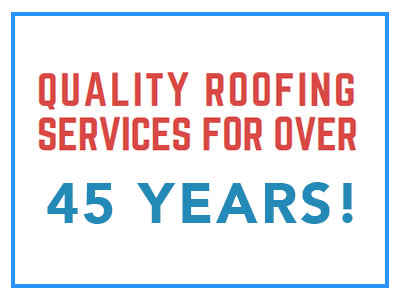 Got Wayne and his team to do a roof restoration and minor repairs.Great job, communication was excellent (the weather wasn't... read moreGot Wayne and his team to do a roof restoration and minor repairs.Great job, communication was excellent (the weather wasn't kind) and very professional. read less
David Williams
11/09/2021

Wayne and his team did a fantastic job. My roof looks fab. Highly recommend
Jenni Summer
9/28/2021

I would definitely recommend this business. Prompt, professional and my roof looks great. The price was very good and the... read moreI would definitely recommend this business. Prompt, professional and my roof looks great. The price was very good and the service was exceptional. I am very happy with all my dealings with this company and the results I got. read less
Lorraine Burkin
9/28/2021

Wayne and his team from Allcoast roofing service did a fantastic job of restoring and re-painting our roof. They... read moreWayne and his team from Allcoast roofing service did a fantastic job of restoring and re-painting our roof. They turned up on time and got to work and did a fantastic job. We are thrilled with the outcome and would highly recommend them. Our place looks like a new home!! Thanks guys for a great job. read less
Jim Horton
9/28/2021

Wayne and his team did a fantastic job. My roof looks fab. Highly recommend
Jenni Summer
9/23/2021

I would definitely recommend this business. Prompt, professional and my roof looks great. The price was very good and the... read moreI would definitely recommend this business. Prompt, professional and my roof looks great. The price was very good and the service was exceptional. I am very happy with all my dealings with this company and the results I got. read less
Lorraine Burkin
9/23/2021

Wayne and his team from Allcoast roofing service did a fantastic job of restoring and re-painting our roof. They... read moreWayne and his team from Allcoast roofing service did a fantastic job of restoring and re-painting our roof. They turned up on time and got to work and did a fantastic job. We are thrilled with the outcome and would highly recommend them. Our place looks like a new home!! Thanks guys for a great job. read less
Jim Horton
9/15/2021

We recently had our roof restored and repainted and couldn't be happier with the results. Wayne was always very responsive... read moreWe recently had our roof restored and repainted and couldn't be happier with the results. Wayne was always very responsive and professional. Highly recommend Allcoast Roofing! read less
Tabitha Lauret
8/28/2021