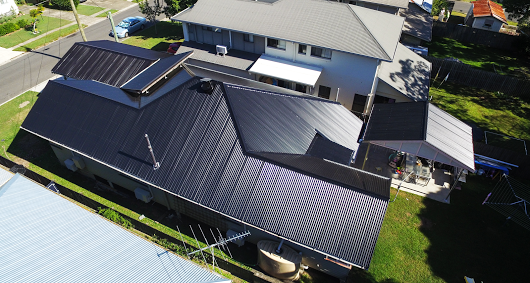 Roof Painting Experts.
Roof painting has been around for decades and began as early as the 1960s. It was certainly a cheaper alternative to a replacement of the roof, although not very popular.
All of the products used were solvent based, which was not a great solution. Roof paint had not yet been mastered and the products would often break down and cause horrible looking peeling and flaking of the paint on the roof tile.
In present times, Gold Coast Homes roof painting is still a great way to revitalise a roof but without charging a large amount for a complete replacement. Why would you pay five times the price if you could achieve the same result at a fifth of the cost? Just why ask for repairs to the roof when you can ask for roof painters?
Painting metal roofs has become very popular on the Gold Coast. Colorbond roofs are solid and have an excellent and flexible colour. However, they will change with time and require roof painting over the course of it's lifetime. Normally the metal itself is in very great condition.
There may be signs of relatively minor rust spots on the surface, but that is easy to treat. A metal colorbond roof between the ages of 25 and 30 should not have any rust. The painting process for the metal roof is similar to that of a tiled roof.
We use and recommend Roof Protect industrial roofing membrane.
For more information, visit our homepage.
Our Services
Or fill in this form and we'll call you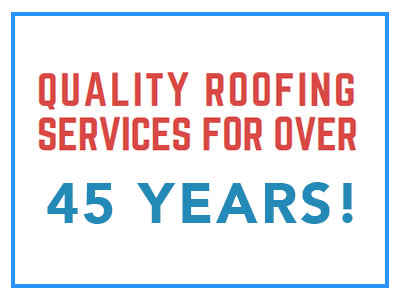 Got Wayne and his team to do a roof restoration and minor repairs.Great job, communication was excellent (the weather wasn't... read moreGot Wayne and his team to do a roof restoration and minor repairs.Great job, communication was excellent (the weather wasn't kind) and very professional. read less
David Williams
11/09/2021

Wayne and his team did a fantastic job. My roof looks fab. Highly recommend
Jenni Summer
9/28/2021

I would definitely recommend this business. Prompt, professional and my roof looks great. The price was very good and the... read moreI would definitely recommend this business. Prompt, professional and my roof looks great. The price was very good and the service was exceptional. I am very happy with all my dealings with this company and the results I got. read less
Lorraine Burkin
9/28/2021

Wayne and his team from Allcoast roofing service did a fantastic job of restoring and re-painting our roof. They... read moreWayne and his team from Allcoast roofing service did a fantastic job of restoring and re-painting our roof. They turned up on time and got to work and did a fantastic job. We are thrilled with the outcome and would highly recommend them. Our place looks like a new home!! Thanks guys for a great job. read less
Jim Horton
9/28/2021

Wayne and his team did a fantastic job. My roof looks fab. Highly recommend
Jenni Summer
9/23/2021

I would definitely recommend this business. Prompt, professional and my roof looks great. The price was very good and the... read moreI would definitely recommend this business. Prompt, professional and my roof looks great. The price was very good and the service was exceptional. I am very happy with all my dealings with this company and the results I got. read less
Lorraine Burkin
9/23/2021

Wayne and his team from Allcoast roofing service did a fantastic job of restoring and re-painting our roof. They... read moreWayne and his team from Allcoast roofing service did a fantastic job of restoring and re-painting our roof. They turned up on time and got to work and did a fantastic job. We are thrilled with the outcome and would highly recommend them. Our place looks like a new home!! Thanks guys for a great job. read less
Jim Horton
9/15/2021

We recently had our roof restored and repainted and couldn't be happier with the results. Wayne was always very responsive... read moreWe recently had our roof restored and repainted and couldn't be happier with the results. Wayne was always very responsive and professional. Highly recommend Allcoast Roofing! read less
Tabitha Lauret
8/28/2021