The roof is the essential part of any building, be it a residential or commercial. However, a small hole or aging roof cause a significant damage if left unattended.
If your roof is aged or having leaks, don't wait for the condition to get worse call roofing experts for help.
Don't put your building's roof in the hands of an inexperienced contractor. Count on All Coast Roofing Company to protect your property.
We are a reputable roofing company in Tugun and have more than forty years of experience in various roofing services. Our team of skilled roofers is capable of handling all type of roof for both commercial and domestic customers.
Most of our work comes through word of mouth, and we believe in maintaining good relations with our customers.
Our Roofing Services
Roof restoration Tugun
Roof repairs Tugun
New roof installation
Re-bedding
Re-pointing
Gutter cleaning
Gutter replacement
Why Choose Us?
Deliver Work on Time

We have a highly trained team to work on your roof. Thus, we offer our clients high quality work on time which helps keep us up with values and local expectations.
Available For Emergency Services

All Coast Roofing will respond back immediately after you call. We are always available to answer your e-mails and messages. We also offer emergency roofing services to save your property from damage in all season.
Insurance

We are fully insured and licensed roofers thus you can be free from any stress as your roof will be in safe hands.
Eco-Friendly Roofing

We use only high-quality roof painting Tugun which is also eco-friendly. We show respect toward nature and don't use any harmful chemicals that cause air pollution.

So, what are you waiting for?

Protect your roof and big investment - use a professional roofer, call All Coast Roofing services now!

We reach you in minimum shortest possible time.
Our Services
Or fill in this form and we'll call you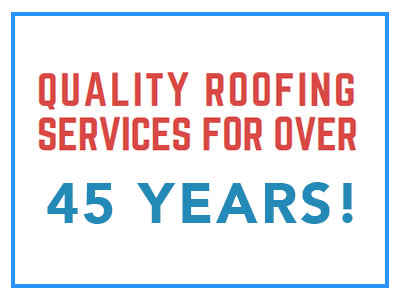 Highly recommend these guysThey came out and inspected my roof to see where the leak was coming from and repaired... read moreHighly recommend these guysThey came out and inspected my roof to see where the leak was coming from and repaired it straight away..Very happy that the jobs finally doneConsidering I've rung 3 other roofing services and left messages and didn't get any call backsThanks Allcoast👍 read less
Rix
2/18/2022

Got Wayne and his team to do a roof restoration and minor repairs.Great job, communication was excellent (the weather wasn't... read moreGot Wayne and his team to do a roof restoration and minor repairs.Great job, communication was excellent (the weather wasn't kind) and very professional. read less
David Williams
11/09/2021

I would definitely recommend this business. Prompt, professional and my roof looks great. The price was very good and the... read moreI would definitely recommend this business. Prompt, professional and my roof looks great. The price was very good and the service was exceptional. I am very happy with all my dealings with this company and the results I got. read less
Lorraine Burkin
10/16/2021

Wayne and his team from Allcoast roofing service did a fantastic job of restoring and re-painting our roof. They... read moreWayne and his team from Allcoast roofing service did a fantastic job of restoring and re-painting our roof. They turned up on time and got to work and did a fantastic job. We are thrilled with the outcome and would highly recommend them. Our place looks like a new home!! Thanks guys for a great job. read less
Jim Horton
9/28/2021

Wayne and his team did a fantastic job. My roof looks fab. Highly recommend
Jenni Summer
9/23/2021

We recently had our roof restored and repainted and couldn't be happier with the results. Wayne was always very responsive... read moreWe recently had our roof restored and repainted and couldn't be happier with the results. Wayne was always very responsive and professional. Highly recommend Allcoast Roofing! read less
Tabitha Lauret
8/26/2021

I had repairs to the roof including replacing clips above garage, several tiles replaced, repointing of ridge tiles, roof cleaning... read moreI had repairs to the roof including replacing clips above garage, several tiles replaced, repointing of ridge tiles, roof cleaning and painting done. From an old tatty roof in bad repair, I now have a roof that looks like new. Am so pleased with the job and the way that Wayne conducts and oversees his business. He was professional and knowledgeable. I would definitely recommend Allcoast to anyone who needs their roof renovated and repaired. read less
Pam
6/28/2021

All work was completed to an exceptional standard and was very competitively priced. Would highly recommend All Coast Roofing, Wayne... read moreAll work was completed to an exceptional standard and was very competitively priced. Would highly recommend All Coast Roofing, Wayne and his team were very helpful. read less
Michael Mitchell
6/28/2021