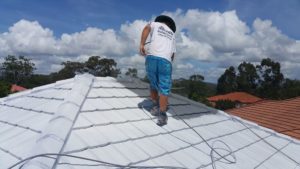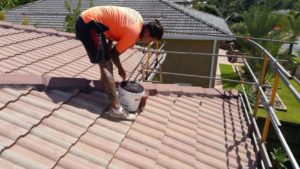 Servicing the Gold Coast in all aspects of roofing, painting, tiling, repairs and re-roofing for over 30 years.
Allcoast Roofing is a family-run business spanning 3 generations. We've been servicing the Gold Coast in all aspects of roofing for more than 40 years. During that time, we've earned an excellent reputation among thousands of builders and happy home owners alike.
With Allcoast Roofing, if an issue arises you can count on us returning to correct it, unlike many fly-by-nighters on the Gold Coast.
We are registered and licensed in both Queensland and New South Wales and carry Public Liability, Government WorkCover, and Personal Insurance, for your peace of mind.
You'll find our team professional, knowledgeable, and friendly. They will be more than happy to answer any questions you have regarding your roof restoration.
Being in the industry for so long, we've seen products come and go. We've seen the best and worst of them.
With total confidence, we can recommend Industrial Roof Coatings and Starpoint Flexible Pointing as the best on the market for your roof. Both products come with 10-year guarantees. We use them at our own properties.
We are proud of our quality craftsmanship and look forward to working with you on your next project.
AllCoast Roofing is a family business. Wayne's brother Steve also runs a roofing company in NSW.
Our Services
Or fill in this form and we'll call you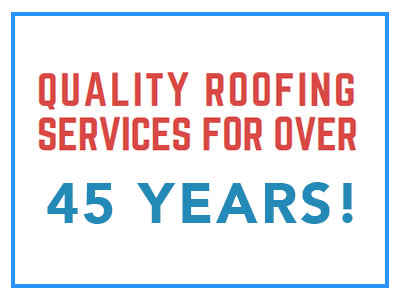 Highly recommend these guysThey came out and inspected my roof to see where the leak was coming from and repaired... read moreHighly recommend these guysThey came out and inspected my roof to see where the leak was coming from and repaired it straight away..Very happy that the jobs finally doneConsidering I've rung 3 other roofing services and left messages and didn't get any call backsThanks Allcoast👍 read less
Rix
2/18/2022

Got Wayne and his team to do a roof restoration and minor repairs.Great job, communication was excellent (the weather wasn't... read moreGot Wayne and his team to do a roof restoration and minor repairs.Great job, communication was excellent (the weather wasn't kind) and very professional. read less
David Williams
11/09/2021

I would definitely recommend this business. Prompt, professional and my roof looks great. The price was very good and the... read moreI would definitely recommend this business. Prompt, professional and my roof looks great. The price was very good and the service was exceptional. I am very happy with all my dealings with this company and the results I got. read less
Lorraine Burkin
10/16/2021

Wayne and his team from Allcoast roofing service did a fantastic job of restoring and re-painting our roof. They... read moreWayne and his team from Allcoast roofing service did a fantastic job of restoring and re-painting our roof. They turned up on time and got to work and did a fantastic job. We are thrilled with the outcome and would highly recommend them. Our place looks like a new home!! Thanks guys for a great job. read less
Jim Horton
9/28/2021

Wayne and his team did a fantastic job. My roof looks fab. Highly recommend
Jenni Summer
9/23/2021

We recently had our roof restored and repainted and couldn't be happier with the results. Wayne was always very responsive... read moreWe recently had our roof restored and repainted and couldn't be happier with the results. Wayne was always very responsive and professional. Highly recommend Allcoast Roofing! read less
Tabitha Lauret
8/26/2021

I had repairs to the roof including replacing clips above garage, several tiles replaced, repointing of ridge tiles, roof cleaning... read moreI had repairs to the roof including replacing clips above garage, several tiles replaced, repointing of ridge tiles, roof cleaning and painting done. From an old tatty roof in bad repair, I now have a roof that looks like new. Am so pleased with the job and the way that Wayne conducts and oversees his business. He was professional and knowledgeable. I would definitely recommend Allcoast to anyone who needs their roof renovated and repaired. read less
Pam
6/28/2021

All work was completed to an exceptional standard and was very competitively priced. Would highly recommend All Coast Roofing, Wayne... read moreAll work was completed to an exceptional standard and was very competitively priced. Would highly recommend All Coast Roofing, Wayne and his team were very helpful. read less
Michael Mitchell
6/28/2021