What is roof sarking?
Roof sarking covers the top surface of the roof with waterproof material. This helps reduce temperatures inside the ceiling space by reflecting 95% of radiant heat. Sarking also prevents leaks from coming through under the tiles into the roof void. Sarking is now mandatory in building. Installation of sarking has been a standard practise since 1996.
Sarking installation
Some tiles have a design fault where the underside of the tile only has one water channel, this allows water to run into the roof during rain. Sarking the roof and fitting a new clip is the only guaranteed way to stop leaks like this.
Alternative your roof may have been installed with an old style tile clip that had a poor design, which curves into the watercourse of the tile too far and allows water to drip from the tiles. This causes long term leaking problems after 15 - 20 years.
In addition to this problem is the dust and dirt that can often build up in the watercourse and lap of the tiles, causing water to run off the edge of the tiles and track up and over the tops, similar to water tracking up tissue paper.
Sarking the roof and fitting a new clip is the only guaranteed way to stop these types of leaks.
Sarking installation typically includes
Lifting roof tiles from the battens and stacking them across the roof
The battens are then removed and de-nailed ready for refitting
Damaged battens are replaced
The sarking All Coast supplies is a heavy-duty poly roof sark, this is run across the rafters lengthways creating a permanent barrier under the roof tiles
After the sarking is installed, the battens are nailed back onto the rafter
Valley seal is installed to all valleys
Roof tiles are relayed using the new spring tile clips causing less issues
Broken tiles are replaced as necessary
The work outlined above comes with a 5-year leak free warranty. Sarking has also a high thermal quality and will dramatically reduce heat in the roof void.
Re-clipping includes
Stripping all tiles from the roof where possible, leaving ridge capping in place
Turning down old-style steel tile clips
Relaying roof tiles using upgraded spring tile clips
Replacing broken roof tiles where necessary
Valley seal is installed to all valleys
Sarking work typically includes
Remove all cappings, battens and roof tiles, install sarking paper (sisalation), re-install battens, roof tiles and cappings.
Re-clipping work typically includes
Remove roof tiles leaving the cappings in place, fold down the leaking clips, relay roof tiles using a modern spring clip.
Our Services
Or fill in this form and we'll call you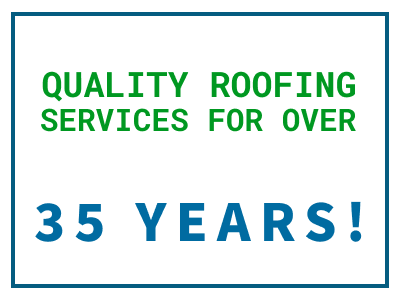 AllCoast Roofing were excellent to deal with. I would highly recommend them for anything to do with Roofing.
Mark Bowman
6/26/2023

The guys did an awesome job on our roof restoration. Very professional and friendly service. Would...
read more
N Graham
3/09/2023

Wayne and his team did an excellent job cleaning, fixing tiles as well as Re spraying the roof to give...
read more
Brian Doran
2/19/2023

Wayne and his team have provided remarkable work in future-proofing our roof through inspection, reclipping, cleaning and painting. Their communication,...
read more
Trish David
12/13/2022

Highly recommend these guys They came out and inspected my roof to see where the leak was coming from and...
read more
Rix
3/08/2022

Got Wayne and his team to do a roof restoration and minor repairs.Great job, communication was excellent (the weather wasn't...
read more
David Williams
11/09/2021

I would definitely recommend this business. Prompt, professional and my roof looks great. The price was very good and the...
read more
Lorraine Burkin
10/16/2021

Wayne and his team from Allcoast roofing service did a fantastic job of restoring and re-painting our roof. They...
read more
Jim Horton
9/28/2021