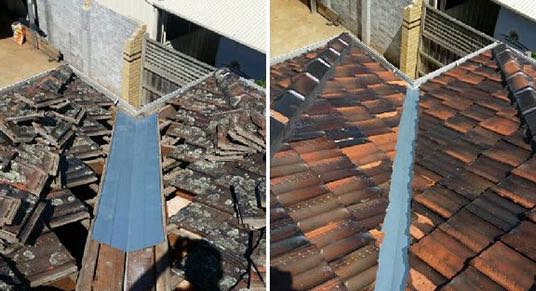 Valley Replacement Services
---
Gold Coast Valley Repairs
Most roofs have several valleys installed on them. A valley is the section of your roof where two slopes join at an angle. One of the most common causes of leaks in your roof are rusted or damaged valleys.
Valleys should normally last well over 20 years, but their life span is shortened by corrosive debris building up. When your roof is under trees the valleys will need frequent cleaning and rust proofing to extend their life and prevent leaks.
If your valleys have started to rust, an inexpensive solution is to prepare the surface and paint them with a special cold galvanising paint that will slow the rust and extend their life for years to come.
The reason this is a cheaper option is because we don't have to crack the ridge capping in order to replace the valley.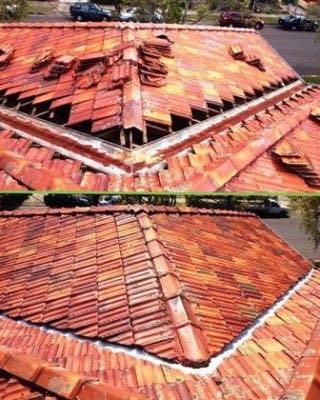 When To Replace A Roof Valley
When we are on your roof repairing the ridge cap repointing on your tiled roof, we will take a look at the valleys as well for you. If they are showing any sign of rust, it's best to change the valleys before the ridge capping work.
Otherwise, if the valley is changed after the ridge caps are repointed – the ridge capping work will have to be done again!
If the rust is to bad to repair, we will recommend replacing it with new Colorbond valleys that are colour matched to the roof tiles. We prefer installing colour matched valleys as they look good, and last longer - at no extra cost to you.
We can replace worn or rusted valleys, flashings, box gutters, worn metal skillions, and skylights.
We use and recommend Roof Protect industrial roofing membrane.
For more information, visit our homepage.