Leaking roof repairs Gold Coast
Servicing the Gold Coast in all aspects of roofing, painting, tiling, roof restoration and re-roofing for over 45 years.
Allcoast Roofing offers a huge range of roof repairs and services to protect your building or home—including roof leak repair and tile roof repairs.
A leaking roof left unfixed can lead to serious damage and expense. Signs of leaks include water entry in the roof, damp insulation and even stains or mould. Severe roof damage as a result of storms can be reduced if roof repairs and maintenance are carried out before they get too bad.
Allcoast Roofing are the experts in Gold Coast roof repairs. Trust us to take care of your roofing job, whether you're looking to repair roof leak, replace valleys, re-bed ridge caps, or repair a storm damaged roof. We literally have you covered for the lot.
We specialise in finding and fixing roof leaks. Our experts can locate and identify any roof leak you may have, including general wear and tear, broken tiles or ridge capping, seepage through flashings, to roofs that have blown off.
Give our qualified team a call today to get a quote for your property. We use only the best quality products including Roof Protect Roofing Membrane.
If you're interested in a full roof restoration, including cleaning, painting and repairs, check out our Roof Restoration page. You'll see our many great reviews on Facebook and Google, which attest to our quality repairs and friendly service.
Re-screw
Re-sark
Leak repair
Tile replacement
Re-bedding/Pointing
Re-pointing
Whirly Bird installation
Box Gutter repairs
Valley Seal installation
Valley iron replacement
Batten replacement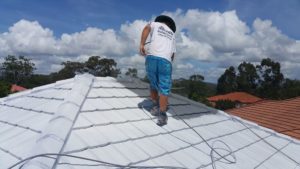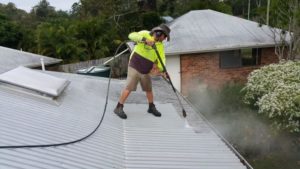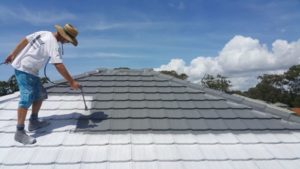 Our Services
Or fill in this form and we'll call you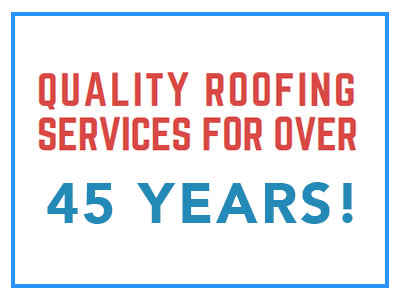 Got Wayne and his team to do a roof restoration and minor repairs.Great job, communication was excellent (the weather wasn't... read moreGot Wayne and his team to do a roof restoration and minor repairs.Great job, communication was excellent (the weather wasn't kind) and very professional. read less
David Williams
11/09/2021

Wayne and his team did a fantastic job. My roof looks fab. Highly recommend
Jenni Summer
9/28/2021

I would definitely recommend this business. Prompt, professional and my roof looks great. The price was very good and the... read moreI would definitely recommend this business. Prompt, professional and my roof looks great. The price was very good and the service was exceptional. I am very happy with all my dealings with this company and the results I got. read less
Lorraine Burkin
9/28/2021

Wayne and his team from Allcoast roofing service did a fantastic job of restoring and re-painting our roof. They... read moreWayne and his team from Allcoast roofing service did a fantastic job of restoring and re-painting our roof. They turned up on time and got to work and did a fantastic job. We are thrilled with the outcome and would highly recommend them. Our place looks like a new home!! Thanks guys for a great job. read less
Jim Horton
9/28/2021

Wayne and his team did a fantastic job. My roof looks fab. Highly recommend
Jenni Summer
9/23/2021

I would definitely recommend this business. Prompt, professional and my roof looks great. The price was very good and the... read moreI would definitely recommend this business. Prompt, professional and my roof looks great. The price was very good and the service was exceptional. I am very happy with all my dealings with this company and the results I got. read less
Lorraine Burkin
9/23/2021

Wayne and his team from Allcoast roofing service did a fantastic job of restoring and re-painting our roof. They... read moreWayne and his team from Allcoast roofing service did a fantastic job of restoring and re-painting our roof. They turned up on time and got to work and did a fantastic job. We are thrilled with the outcome and would highly recommend them. Our place looks like a new home!! Thanks guys for a great job. read less
Jim Horton
9/15/2021

We recently had our roof restored and repainted and couldn't be happier with the results. Wayne was always very responsive... read moreWe recently had our roof restored and repainted and couldn't be happier with the results. Wayne was always very responsive and professional. Highly recommend Allcoast Roofing! read less
Tabitha Lauret
8/28/2021