Roof Restoration Gold Coast
Servicing the Gold Coast in all aspects of roof restoration, roof painting, roof tiling, roof repairs and re-roofing for over 20 years.
---
Allcoast Roofing has provided roof restorations, repaired and re-roofed hundreds of homes all across the Gold Coast for over 20 years.
We are the leading specialists in roof restoration Gold Coast and roof repairs Gold Coast.
Our fully qualified staff aim to please every customer with high quality workmanship and friendly, professional service.
Your roof will look entirely new after we have provided our roof painting service! We will replace all chipped and broken tiles, replace rusted valley irons, pressure clean your roof with 3,500psi water pressure and remove, re-bed and point all cement work. Then we will paint your roof with high quality Roof Protect roofing membrane.
---
Quality Roof Painting Gold Coast
---
Gold Coast roof restoration solutions from Allcoast Roofing not only improve the overall appearance of your home, but also prolong the life of your roof to give you absolute peace of mind against leaks.
Our restoration and painting solutions come in a massive range of different colours to suit your style, and we offer a free colour-matching service too!
With Allcoast Roofing, you'll receive a quote from an experienced tradesman, with no pushy sales people adding on unnecessary services that run up the bill without any real additional benefits.
The quote we offer will be the final price you receive, so that you're always in control of the budget for the roof painting service. We will try to thoroughly understand your needs, and do our best to minimise disruption during our work.
We use only the best quality products including Roof Protect Roof Membrane.
---
How We Perform A Roof Restoration
---
There's several steps we take to restore a roof. We take the best quality products and then our tried and true methods to restore your roof to it's best look ever. One of our customers recently wrote that they had their roof restored by us over 12 years ago. They told us that the roof looks like it's brand new after this long. They mentioned, their roof has held up better than the rest of the house!
ROOF RESTORATION
STEP 1
The first thing we do is install some safety measures like a roof rail or edge protection. this keeps the roof safe for our workers.
STEP 2
Next we will make any needed repairs to the roof. This usually includes repointing and repairing the ridge capping, replacing tiles, fixing any flashing that may be broken among other things. Really, any type of reapir that's needed, we'll do it, before restoring the roof.
STEP 3
We thoroughly clean the roof using high pressure water blasters. This removes all the dirt and moss buildup, leaving a fresh surface for the roof restoration paint to adhere to.
STEP 4
Our first coat on the roof is a primer/sealer made by Industrial Roof Coatings. These properties create a solid barrier, disabling any absorption of calcium salts from the concrete tile. This primer coat protects the roof membrane giving a much better look for your roof restoration. Our CT primer helps the roofing membrane hold its gloss and colour for a far longer period than most concrete primers.
STEP 5
Next, we apply 2 x coats of Roof Protect from Industrial Roof Coatings. This high quality roof paint is the absolute best product on the market today. Because we're an accredited apllicator, we can offer you up to a 15 year warranty on the paint use. Isn't that amazing? We can also apply an optional clear glaze to extend the life of the paint, although we don't recommend using this on a metal or colorbond roof.
STEP 6
We lastly fully clean the site, remove any rubbish and then fully check over the roof restoration by our lead supervisor and quality control administrator. Once you're completely happy with the job, we will sign off on the job for you.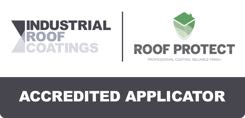 ---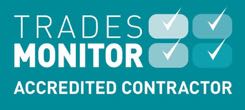 ---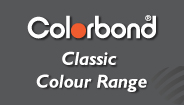 ---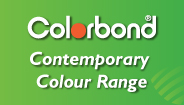 ---