Understand Your Roof Needs with Roof Specialists in Oxenford
Is it difficult for you to decide whether to go for roof restoration Oxenford or roof repair? Allcoast Roofing can help you. Because we have been active in the industry for over 50 years, we have all the skills and knowledge needed to analyse your roof and understand what's required. We have been serving the Gold Coast for more than 25 years. During this entire course, our excellent services have managed to earn us a high reputation in the region for our roof restoration Oxenford services.
Our Services
Exterior Roof Painting Oxenford
Re-Roofing
Gutter Replacement
Roof repairs Oxenford
Box Gutters
Roof Replacement
Valley Replacement
Whirlybirds
Roof Extensions
New Patio Roofs
The roof restoration Oxenford services start from pressure cleaning to ridge capping and repointing and ends at roof painting. Our licensed tradesman are capable of working on all types of roofs, be it concrete tile, colourbond or terracotta roofs. When our team is on the job, they look for any damages that will, of course, need repairs. This will generally include things like leakages, rusted or blocked gutter and the like.
We also provide roof replacement services for commercial roofs. Allcoast also offers installation of solar-powered roof vents in commercial sites. Our roof painters Oxenford are beyond qualified to repaint your roof to provide you with the best possible outcome.
Why Choose Us for Your Roof Restoration Services?
There are various reasons for which clients contact us over other service providers in the area. Here are just a few:
Qualified Roofers
Registered and licensed services
Nano-Glaze roof membrane
High-quality products
Sound reputation
50 years of experience
Roofs require inspections at regular intervals. It is obvious that damage occurs to roofs after they are continuously exposed to harsh weather conditions. Inspections by professionals enable your roof an extended life as damages are mended before they worsen. This saves you both time and money.
Call us and get a quote for roof repair or restoration.
Our Services
Or fill in this form and we'll call you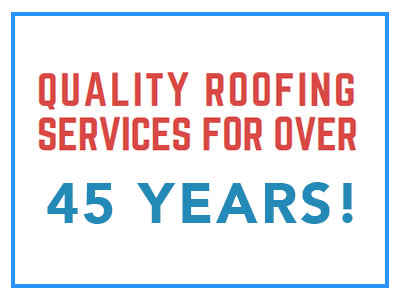 Got Wayne and his team to do a roof restoration and minor repairs.Great job, communication was excellent (the weather wasn't... read moreGot Wayne and his team to do a roof restoration and minor repairs.Great job, communication was excellent (the weather wasn't kind) and very professional. read less
David Williams
11/09/2021

Wayne and his team did a fantastic job. My roof looks fab. Highly recommend
Jenni Summer
9/28/2021

I would definitely recommend this business. Prompt, professional and my roof looks great. The price was very good and the... read moreI would definitely recommend this business. Prompt, professional and my roof looks great. The price was very good and the service was exceptional. I am very happy with all my dealings with this company and the results I got. read less
Lorraine Burkin
9/28/2021

Wayne and his team from Allcoast roofing service did a fantastic job of restoring and re-painting our roof. They... read moreWayne and his team from Allcoast roofing service did a fantastic job of restoring and re-painting our roof. They turned up on time and got to work and did a fantastic job. We are thrilled with the outcome and would highly recommend them. Our place looks like a new home!! Thanks guys for a great job. read less
Jim Horton
9/28/2021

Wayne and his team did a fantastic job. My roof looks fab. Highly recommend
Jenni Summer
9/23/2021

I would definitely recommend this business. Prompt, professional and my roof looks great. The price was very good and the... read moreI would definitely recommend this business. Prompt, professional and my roof looks great. The price was very good and the service was exceptional. I am very happy with all my dealings with this company and the results I got. read less
Lorraine Burkin
9/23/2021

Wayne and his team from Allcoast roofing service did a fantastic job of restoring and re-painting our roof. They... read moreWayne and his team from Allcoast roofing service did a fantastic job of restoring and re-painting our roof. They turned up on time and got to work and did a fantastic job. We are thrilled with the outcome and would highly recommend them. Our place looks like a new home!! Thanks guys for a great job. read less
Jim Horton
9/15/2021

We recently had our roof restored and repainted and couldn't be happier with the results. Wayne was always very responsive... read moreWe recently had our roof restored and repainted and couldn't be happier with the results. Wayne was always very responsive and professional. Highly recommend Allcoast Roofing! read less
Tabitha Lauret
8/28/2021