How Long Does A Roof Restoration Take?
Restoring your roof is a very smart investment because it can save you a lot of money. Roofs that are damaged or destroyed often have to be replaced with a new one which is more costly than the old one. You should always consider a restoration before it gets damaged to the point where it needs to be replaced.
If you're a homeowner looking to make improvements to your home or if you're planning to sell your home, you would be keen on roof restoration as prospective home buyers are drawn to a pristine roof, like moths to a flame.
Restoring the roof on your home not only adds to the value of your property, it just looks the real deal.
What's Involved in a Roof Restoration?
At AllCoast Roofing, we start out with some essential safety measures—installing temporary edge protection or safety harnesses. No cutting corners with any of our roof work.
Next, we check that everything is water-tight, re-bedding and repointing the ridge capping as needed. Any broken roof tiles, ridge caps, or barge caps are replaced.
Then we clean the roof, using industrial-strength water blasters. Built-up dirt and moss do not stand a chance. To clean leaves and debris from the gutters, we use a blower vac.
Primer/sealer is applied (with time allowed for it to soak into porous tiles). Two or more coats of Roof Protect roofing membrane go on (in the colour of your choice). If you prefer a more glossy finish, Nano Glaze is an optional extra. Heat-reflective paint is another worthy option.
The site itself is then given a thorough clean. Safety rails are removed. A final site inspection follows to make sure everything has been completed to the highest standard.
How Long Does a Roof Restoration Take?
A roof restoration takes approximately 3 days to complete depending on the weather, the colour choices, and the amount of work involved.
Our professional team will ensure that there is no disruption to your day-to-day life.
How Much Does a Roof Restoration Cost in 2021?
The average roof restoration will cost between $2,500 and $4,500 plus GST. Factors that come into play for this variable cost range include the size of the home, the condition of the roof, and whether it's single or double-storey.
Why Allcoast Roofing?
Allcoast Roofing can certainly have your roof looking like a
new one. We have been providing roof restorations all over the Gold Coast for
more than 20 years. We also repair, re-paint and re-roof homes.
Now that you know all about the process, all you need to do is give us a call at Allcoast Roofing and get a quote for your roof restoration. Call 1300 ROOFER today.
You may also be interested in our previous post on roofing problems.
Our Services
Or fill in this form and we'll call you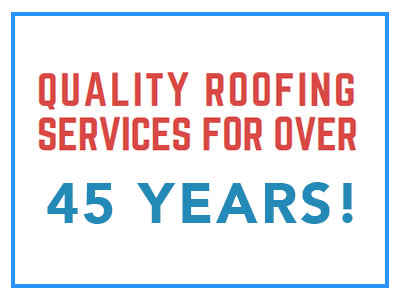 Highly recommend these guysThey came out and inspected my roof to see where the leak was coming from and repaired... read moreHighly recommend these guysThey came out and inspected my roof to see where the leak was coming from and repaired it straight away..Very happy that the jobs finally doneConsidering I've rung 3 other roofing services and left messages and didn't get any call backsThanks Allcoast👍 read less
Rix
2/18/2022

Got Wayne and his team to do a roof restoration and minor repairs.Great job, communication was excellent (the weather wasn't... read moreGot Wayne and his team to do a roof restoration and minor repairs.Great job, communication was excellent (the weather wasn't kind) and very professional. read less
David Williams
11/09/2021

I would definitely recommend this business. Prompt, professional and my roof looks great. The price was very good and the... read moreI would definitely recommend this business. Prompt, professional and my roof looks great. The price was very good and the service was exceptional. I am very happy with all my dealings with this company and the results I got. read less
Lorraine Burkin
10/16/2021

Wayne and his team from Allcoast roofing service did a fantastic job of restoring and re-painting our roof. They... read moreWayne and his team from Allcoast roofing service did a fantastic job of restoring and re-painting our roof. They turned up on time and got to work and did a fantastic job. We are thrilled with the outcome and would highly recommend them. Our place looks like a new home!! Thanks guys for a great job. read less
Jim Horton
9/28/2021

Wayne and his team did a fantastic job. My roof looks fab. Highly recommend
Jenni Summer
9/23/2021

We recently had our roof restored and repainted and couldn't be happier with the results. Wayne was always very responsive... read moreWe recently had our roof restored and repainted and couldn't be happier with the results. Wayne was always very responsive and professional. Highly recommend Allcoast Roofing! read less
Tabitha Lauret
8/26/2021

I had repairs to the roof including replacing clips above garage, several tiles replaced, repointing of ridge tiles, roof cleaning... read moreI had repairs to the roof including replacing clips above garage, several tiles replaced, repointing of ridge tiles, roof cleaning and painting done. From an old tatty roof in bad repair, I now have a roof that looks like new. Am so pleased with the job and the way that Wayne conducts and oversees his business. He was professional and knowledgeable. I would definitely recommend Allcoast to anyone who needs their roof renovated and repaired. read less
Pam
6/28/2021

All work was completed to an exceptional standard and was very competitively priced. Would highly recommend All Coast Roofing, Wayne... read moreAll work was completed to an exceptional standard and was very competitively priced. Would highly recommend All Coast Roofing, Wayne and his team were very helpful. read less
Michael Mitchell
6/28/2021