How to Deal with Common Roofing Problems
Your roof is a pretty important part of your home so it makes sense that you want to keep it in good repair.
A new roof can be very costly so taking good care of yours helps ensure that it will last for many years.
If you need roofing on the Gold Coast, you need the experts here at Allcoast Roofing.
We can help you maintain your existing roof and help you decide when it's time to get a new one.
Here are some common roofing problems and what you can do about them.
Poor Installation
Of course, we stand by our roofing installation, but if yours was poorly installed, it's best to address the problem as soon as it is noticed to be sure it doesn't become a bigger issue.
In some cases, we can make repairs, but in other instances, you may be better off getting a new roof.
We can take a look at what you have and help you decide what your best option is. 
Improper Maintenance
One of the biggest issues we encounter is roofs that aren't taken care of properly.
We can certainly help, but it's up to you to check the roof often and let us know if you there are any issues that need resolving.
Check for broken shingles, damaged gutters, evidence of leaks, and other damage that can hinder the effectiveness of your roof.
Caught early, you can save yourself the price of costly repairs by taking care of things right away. 
Leaky Roof
Leaky roofs are not uncommon. Sometimes it's an easy fix while other times you may need to replace the whole thing.
Evidence of a leak includes visible water coming from the roof, water stains, mould and mildew anywhere in your home, but generally near the roof itself.
You can see evidence of a leak either inside or outside your home, sometimes both. If you suspect you have a leak, call us right away so it doesn't get worse. 
Clogged Gutters
One of the most common roofing problems is gutters that aren't clean. It's important to clear your gutters often to allow proper water flow during a storm.
Failure to do so can lead to water damage to your home, a roof leak and other problems.
Taking care of your roof means also taking care of your gutters so be sure you're doing so on a regular basis. 
Call Allcoast Roofing to request a quote for all of your roofing problems. We can help make sure your roof lasts!


---
What Causes a Leak?
From cracked flashing (those thin, weatherproofed pieces of metal that are designed to keep water out) to broken shingles, tiles or slate there are nearly as many causes as there are roofs.
What are the Signs of a Leak?
Most commonly, roof leaks have a tendency to occur: Near the chimney Under damaged shingles At flashing points Around gutters At skylights Close to vents and pipes In low spots or valleys If you see signs of a leak, including discolored ceilings or damp walls, contact AllCoast Roofing for an inspection from our commercial roof repair specialists.
What Happens When Water Pooles on a Flat Roof?
Those little slopes will allow the water to run off, keeping your roof free from water damage.
What is Ponding?
Ponding, in a roofing sense, refers to the 'pooling up' of water in a specific spot on the roof.
What is Blistering?
Blistering refers to surface erosion on the roof, specifically when bubbles form due to improperly installed or maintained roofing.
Why Call a Commercial Roofer?
In most cases, it's best not to fix the problem yourself.
What Are The Best Ways To Prevent Roof Leaks?
Having it checked regularly can prevent your roof from being severely damaged.
Our Services
Or fill in this form and we'll call you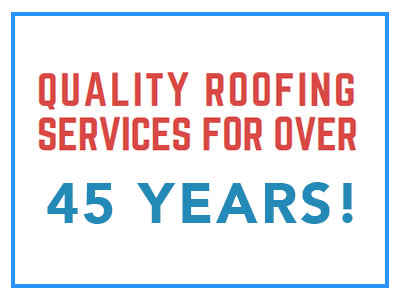 Highly recommend these guysThey came out and inspected my roof to see where the leak was coming from and repaired... read moreHighly recommend these guysThey came out and inspected my roof to see where the leak was coming from and repaired it straight away..Very happy that the jobs finally doneConsidering I've rung 3 other roofing services and left messages and didn't get any call backsThanks Allcoast👍 read less
Rix
2/18/2022

Got Wayne and his team to do a roof restoration and minor repairs.Great job, communication was excellent (the weather wasn't... read moreGot Wayne and his team to do a roof restoration and minor repairs.Great job, communication was excellent (the weather wasn't kind) and very professional. read less
David Williams
11/09/2021

I would definitely recommend this business. Prompt, professional and my roof looks great. The price was very good and the... read moreI would definitely recommend this business. Prompt, professional and my roof looks great. The price was very good and the service was exceptional. I am very happy with all my dealings with this company and the results I got. read less
Lorraine Burkin
10/16/2021

Wayne and his team from Allcoast roofing service did a fantastic job of restoring and re-painting our roof. They... read moreWayne and his team from Allcoast roofing service did a fantastic job of restoring and re-painting our roof. They turned up on time and got to work and did a fantastic job. We are thrilled with the outcome and would highly recommend them. Our place looks like a new home!! Thanks guys for a great job. read less
Jim Horton
9/28/2021

Wayne and his team did a fantastic job. My roof looks fab. Highly recommend
Jenni Summer
9/23/2021

We recently had our roof restored and repainted and couldn't be happier with the results. Wayne was always very responsive... read moreWe recently had our roof restored and repainted and couldn't be happier with the results. Wayne was always very responsive and professional. Highly recommend Allcoast Roofing! read less
Tabitha Lauret
8/26/2021

I had repairs to the roof including replacing clips above garage, several tiles replaced, repointing of ridge tiles, roof cleaning... read moreI had repairs to the roof including replacing clips above garage, several tiles replaced, repointing of ridge tiles, roof cleaning and painting done. From an old tatty roof in bad repair, I now have a roof that looks like new. Am so pleased with the job and the way that Wayne conducts and oversees his business. He was professional and knowledgeable. I would definitely recommend Allcoast to anyone who needs their roof renovated and repaired. read less
Pam
6/28/2021

All work was completed to an exceptional standard and was very competitively priced. Would highly recommend All Coast Roofing, Wayne... read moreAll work was completed to an exceptional standard and was very competitively priced. Would highly recommend All Coast Roofing, Wayne and his team were very helpful. read less
Michael Mitchell
6/28/2021