Outstanding restoration for a tatty roof in disrepair
I had repairs to the roof including replacing clips above garage, several tiles replaced, repointing of ridge tiles, roof cleaning and painting done. From an old tatty roof in bad repair, I now have a roof that looks like new. Am so pleased with the job and the way that Wayne conducts and oversees his business. He was professional and knowledgeable. I would definitely recommend Allcoast to anyone who needs their roof renovated and repaired.

Before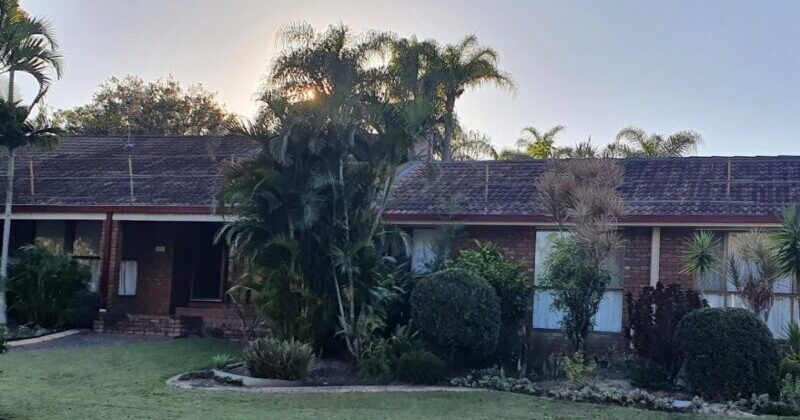 After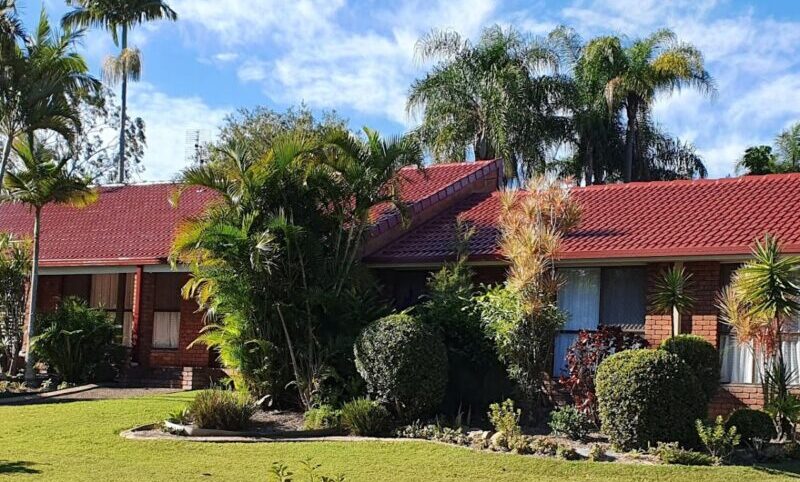 Roof Restoration Reviews
Wayne and his team did an outstanding job on our roof. Our brick veneer house showed signs of its age before the roof restoration, but after Wayne and his crew finished, the house looked new! Wayne even brought a custom made sample before painting began so I could see the colours in person rather over a digital brochure.Couldn't be happier with the job; wish I had more roofs needing work just so I can go through Allcoast Roofing again!

Thankyou to wayne and reece and the rest off the team for a great job on our roof . Repairs and paint job look great . Would recommend you guys to anyone needing roof restoration . Thanks again David & Lesley Watson

We use Allcoast Roofing for all our roofing tiling and roof restoration projects. Wayne and his team are always on time and provide a good quality finish, for the quoted price. We would recommend them to anyone after this service. MTB CARPENTRY & CONSTRUCTION

We have used Reece and the guys twice now for roof restoration, and both times we have been extremely happy. Great communication from Reece with updates and the job was done in a professional and timely manner. Thanks guys... if we ever need you again we will be sure to call you. In the mean time we will recommend you to family & friends! Evi

Don't usually post reviews but did want to give Reece and the team a wrap for a great job on our roof. We were getting solar put up and required a roof restoration before hand. These guys were great to deal with, turned up when we needed them, did a great job and cleaned up after them selves. Will definitely be using them again on other properties.

Our body corporate contracted with AllCoast Roofing for roof restorations of the eight villas in our complex. From the initial quoting process through to completion of the works, everyone involved was most helpful, obliging and a pleasure to deal with. We found AllCoast Roofing to be professional and efficient, and would highly recommend for a top quality job.

People also ask (roof restoration)
Our Services
Or fill in this form and we'll call you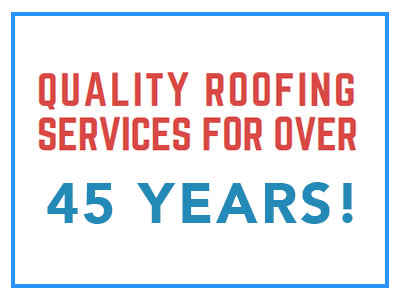 Highly recommend these guysThey came out and inspected my roof to see where the leak was coming from and repaired... read moreHighly recommend these guysThey came out and inspected my roof to see where the leak was coming from and repaired it straight away..Very happy that the jobs finally doneConsidering I've rung 3 other roofing services and left messages and didn't get any call backsThanks Allcoast👍 read less
Rix
2/18/2022

Got Wayne and his team to do a roof restoration and minor repairs.Great job, communication was excellent (the weather wasn't... read moreGot Wayne and his team to do a roof restoration and minor repairs.Great job, communication was excellent (the weather wasn't kind) and very professional. read less
David Williams
11/09/2021

I would definitely recommend this business. Prompt, professional and my roof looks great. The price was very good and the... read moreI would definitely recommend this business. Prompt, professional and my roof looks great. The price was very good and the service was exceptional. I am very happy with all my dealings with this company and the results I got. read less
Lorraine Burkin
10/16/2021

Wayne and his team from Allcoast roofing service did a fantastic job of restoring and re-painting our roof. They... read moreWayne and his team from Allcoast roofing service did a fantastic job of restoring and re-painting our roof. They turned up on time and got to work and did a fantastic job. We are thrilled with the outcome and would highly recommend them. Our place looks like a new home!! Thanks guys for a great job. read less
Jim Horton
9/28/2021

Wayne and his team did a fantastic job. My roof looks fab. Highly recommend
Jenni Summer
9/23/2021

We recently had our roof restored and repainted and couldn't be happier with the results. Wayne was always very responsive... read moreWe recently had our roof restored and repainted and couldn't be happier with the results. Wayne was always very responsive and professional. Highly recommend Allcoast Roofing! read less
Tabitha Lauret
8/26/2021

I had repairs to the roof including replacing clips above garage, several tiles replaced, repointing of ridge tiles, roof cleaning... read moreI had repairs to the roof including replacing clips above garage, several tiles replaced, repointing of ridge tiles, roof cleaning and painting done. From an old tatty roof in bad repair, I now have a roof that looks like new. Am so pleased with the job and the way that Wayne conducts and oversees his business. He was professional and knowledgeable. I would definitely recommend Allcoast to anyone who needs their roof renovated and repaired. read less
Pam
6/28/2021

All work was completed to an exceptional standard and was very competitively priced. Would highly recommend All Coast Roofing, Wayne... read moreAll work was completed to an exceptional standard and was very competitively priced. Would highly recommend All Coast Roofing, Wayne and his team were very helpful. read less
Michael Mitchell
6/28/2021