How to choose exterior paint colours
A new home owner was looking for suggestions on colour schemes to paint the outside of their house (facia, eaves, windows, doors and door frames).
The house is a typical single storey 1950/60s red brick house, sash windows and white cypress floorboards inside. Windows at the back are original and already painted white whereas the front windows look recently installed.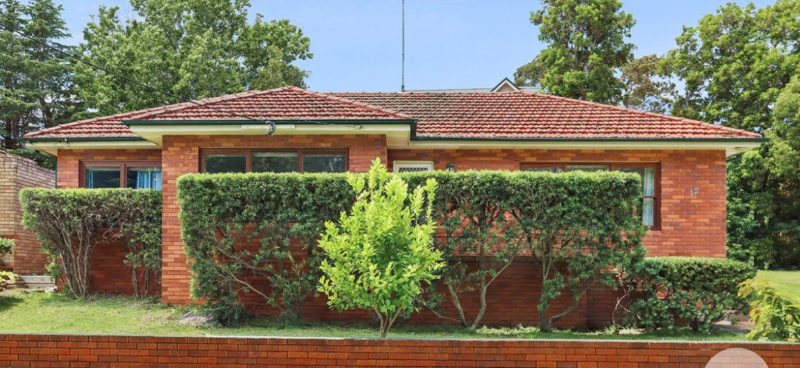 They had a preference for the exterior:
Facia: Vivid white
Eaves: Vivid white
Windows, door frames: Vivid white semi-gloss
Front and back door: Some bold dark blue (Mystification?) Black and white looks good with these bricks but veer away from stark colours.
As you have so much warmth in the brick, go for a warm off-white (tiniest touch of yellow-brown-taupe-even pink) and a warm (brown vs grey) charcoal.
Cream was in for ages and is probably coming back, some are more appealing than others. The exterior cream you have is what looks dated.
I think that style house would come up a treat with Monument (dark charcoal) for gutters, fascia and window frames. I think if you have a painter up there to do the fascia then you might as well paint the gutters as well. Then feature colour or monument again for the front door.
Inside Lexicon Quarter will be a nice fresh white if you want it nice and bright. It is very bright so it's personal opinion if you want it that white.
Most popular exterior colours in 2021
To complement the great things you love about your home, these are some of the most popular colours in the Dulux colour range, available in both gloss and satin finishes.

What colour should I choose for my roof?
The curb value of your property could depreciate if the roof colour you choose does not match the color or architectural design of your home.
Choosing the right color for your home's roofing is a big decision. You're looking for a product that will last as long as possible, while still complementing the look and feel of your home.
View our range of colours available at the Colorbond and AcraTex links below.
How to choose a roof colour
You want to get this right because you will have to look at a new colour for the next decade, so a new roof colour is a big decision.
Your guttering, fascia, your homes exterior, garage door and driveway are things you need to keep in mind when choosing your new roof colour unless you're painting these as well.
The right roof colour can add to the value and energy efficiency of the home, and even make it look better.
Hire a professional colour consultant
A professional colour consultant is cheap and a terrific investment in enhancing the street and personal appeal of the property in modern colours. They have the software to render the changes and show you the impact. They offer in-home or online consultation.
In-home colour consultation costs from $170 per hour and includes a comprehensive in-home consultation with an experienced Dulux Designer. Online Colour Consultation is $85 per hour and is by phone or video with a qualified Dulux Designer. Take a look at the
Colour Design Service
on the Dulux website.
Our Services
Or fill in this form and we'll call you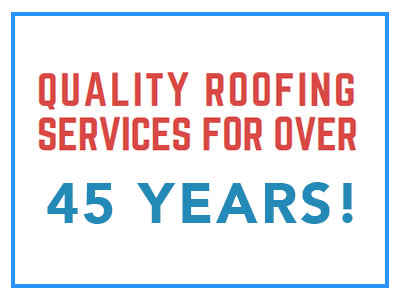 Highly recommend these guysThey came out and inspected my roof to see where the leak was coming from and repaired... read moreHighly recommend these guysThey came out and inspected my roof to see where the leak was coming from and repaired it straight away..Very happy that the jobs finally doneConsidering I've rung 3 other roofing services and left messages and didn't get any call backsThanks Allcoast👍 read less
Rix
2/18/2022

Got Wayne and his team to do a roof restoration and minor repairs.Great job, communication was excellent (the weather wasn't... read moreGot Wayne and his team to do a roof restoration and minor repairs.Great job, communication was excellent (the weather wasn't kind) and very professional. read less
David Williams
11/09/2021

I would definitely recommend this business. Prompt, professional and my roof looks great. The price was very good and the... read moreI would definitely recommend this business. Prompt, professional and my roof looks great. The price was very good and the service was exceptional. I am very happy with all my dealings with this company and the results I got. read less
Lorraine Burkin
10/16/2021

Wayne and his team from Allcoast roofing service did a fantastic job of restoring and re-painting our roof. They... read moreWayne and his team from Allcoast roofing service did a fantastic job of restoring and re-painting our roof. They turned up on time and got to work and did a fantastic job. We are thrilled with the outcome and would highly recommend them. Our place looks like a new home!! Thanks guys for a great job. read less
Jim Horton
9/28/2021

Wayne and his team did a fantastic job. My roof looks fab. Highly recommend
Jenni Summer
9/23/2021

We recently had our roof restored and repainted and couldn't be happier with the results. Wayne was always very responsive... read moreWe recently had our roof restored and repainted and couldn't be happier with the results. Wayne was always very responsive and professional. Highly recommend Allcoast Roofing! read less
Tabitha Lauret
8/26/2021

I had repairs to the roof including replacing clips above garage, several tiles replaced, repointing of ridge tiles, roof cleaning... read moreI had repairs to the roof including replacing clips above garage, several tiles replaced, repointing of ridge tiles, roof cleaning and painting done. From an old tatty roof in bad repair, I now have a roof that looks like new. Am so pleased with the job and the way that Wayne conducts and oversees his business. He was professional and knowledgeable. I would definitely recommend Allcoast to anyone who needs their roof renovated and repaired. read less
Pam
6/28/2021

All work was completed to an exceptional standard and was very competitively priced. Would highly recommend All Coast Roofing, Wayne... read moreAll work was completed to an exceptional standard and was very competitively priced. Would highly recommend All Coast Roofing, Wayne and his team were very helpful. read less
Michael Mitchell
6/28/2021