Who we are
AllCoast Roofing Service: Our website address is: https://www.allcoastroofing.com.au.
Cookies
A cookie is a small piece of data sent from a website and stored on your computer by your web browser. The file is added once you agree to store cookies on your computer or device, and the cookie helps analyse web traffic or lets you know when you visit a particular site. Cookies allow sites to respond to you as an individual. The Website can also tailor its operations to your needs, likes, and dislikes by gathering and remembering information about your preferences.
This Website collects cookies and may use cookies for reasons including, but not limited to:
Analyse our web traffic using an analytics package;
Identify if you are signed in to the Website;
Test content on the Website;
Store information about your preferences;
Recognize when you return to the Website.
Overall, cookies help us provide you with a better Website, by enabling us to monitor which pages you find useful and which you do not. A cookie in no way gives us access to your computer or any information about you, other than the data you choose to share with us.
You can accept or decline cookies. Most web browsers automatically accept cookies, but you can modify your browser setting to decline cookies if you prefer. This setting may prevent you from taking full advantage of the Website.
Analytics Programs
This Website uses Google Analytics to collect information about you and your behaviours. If you would like to opt out of Google Analytics, please visit https://tools.google.com/dlpage/gaoptout/.
Embedded content from other websites
Articles on this site may include embedded content (e.g. videos, images, articles, etc.). Embedded content from other websites behaves in the exact same way as if the visitor has visited the other website.
These websites may collect data about you, use cookies, embed additional third-party tracking, and monitor your interaction with that embedded content, including tracking your interaction with the embedded content if you have an account and are logged in to that website.
Who we share your data with
We store personal information provided by you when you submit our contact forms. Website administrators can also see and edit that information.
What rights you have over your data
You can request to receive an exported file of the personal data we hold about you, including any data you have provided to us. You can also request that we erase any personal data we hold about you. This does not include any data we are obliged to keep for administrative, legal, or security purposes.
Direct marketing
We use the information that we collect about you for direct marketing purposes. Direct marketing is the act of selling products or services directly to consumers rather than through retailers. You may, at any time, request that we cease to use your information for direct marketing purposes by emailing us at wayne@allcoastroofing.com.au.
Location of data processing
All data processing activities undertaken by us take place in Queensland.
Questions
If you have any questions about this Privacy Policy, please contact us at wayne@allcoastroofing.com.au.
Our Services
Or fill in this form and we'll call you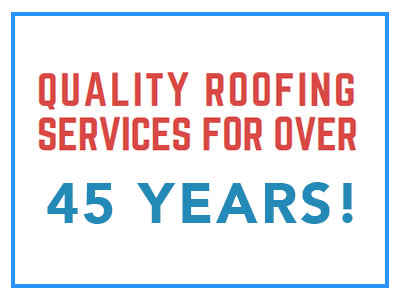 Wayne and his team did a fantastic job. My roof looks fab. Highly recommend
Jenni Summer
9/23/2021

I would definitely recommend this business. Prompt, professional and my roof looks great. The price was very good and the... read moreI would definitely recommend this business. Prompt, professional and my roof looks great. The price was very good and the service was exceptional. I am very happy with all my dealings with this company and the results I got. read less
Lorraine Burkin
9/23/2021

Wayne and his team from Allcoast roofing service did a fantastic job of restoring and re-painting our roof. They... read moreWayne and his team from Allcoast roofing service did a fantastic job of restoring and re-painting our roof. They turned up on time and got to work and did a fantastic job. We are thrilled with the outcome and would highly recommend them. Our place looks like a new home!! Thanks guys for a great job. read less
Jim Horton
9/15/2021

We recently had our roof restored and repainted and couldn't be happier with the results. Wayne was always very responsive... read moreWe recently had our roof restored and repainted and couldn't be happier with the results. Wayne was always very responsive and professional. Highly recommend Allcoast Roofing! read less
Tabitha Lauret
8/26/2021

We recently had our roof restored and repainted and couldn't be happier with the results. Wayne was always very responsive... read moreWe recently had our roof restored and repainted and couldn't be happier with the results. Wayne was always very responsive and professional. Highly recommend Allcoast Roofing! read less
Tabitha Lauret
8/13/2021

All work was completed to an exceptional standard and was very competitively priced. Would highly recommend All Coast Roofing, Wayne... read moreAll work was completed to an exceptional standard and was very competitively priced. Would highly recommend All Coast Roofing, Wayne and his team were very helpful.Services: Roof repair, Exterior painting, Gutter installation read less
Michael Mitchell
7/04/2021

Could not recommend Allcoast roofing more highly. I am a big advocate for communication and Wayne and the team were... read moreCould not recommend Allcoast roofing more highly. I am a big advocate for communication and Wayne and the team were constantly keeping me update either by a quick text or a phone call. The end result was a perfectly repaired and restored roof. Great job Wayne.Services: Roof repair, Exterior painting read less
Zak Griffiths
7/04/2021

I had repairs to the roof including replacing clips above garage, several tiles replaced, repointing of ridge tiles, roof cleaning... read moreI had repairs to the roof including replacing clips above garage, several tiles replaced, repointing of ridge tiles, roof cleaning and painting done. From an old tatty roof in bad repair, I now have a roof that looks like new. Am so pleased with the job and the way that Wayne conducts and oversees his business. He was professional and knowledgeable. I would definitely recommend Allcoast to anyone who needs their roof renovated and repaired. read less
Pam
6/26/2021