Do whirlybirds and solar vents work?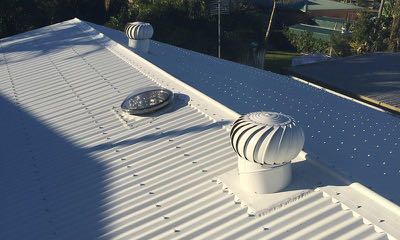 The reality is a whirlybird is an extremely affordable and effective way to improve your roof ventilation.
On the Gold Coast and throughout Australia we all know the weather can get uncomfortably hot. If the heat builds up in your house, a whirlybird will create airflow and help reduce your air conditioning costs and improve comfort levels.
Ventilator Whirlybirds are wind-driven turbines designed to exhaust heat and moisture from the roof space without the use of electricity.
Our high quality, roof-mounted, aluminium roof vent combines modern design with practical features for guaranteed long-lasting performance. Constructed from light-weight aluminium, it comes with a 15-year warranty for lasting peace of mind and comfort.
Had a whirlybird removed and a new one installed by Allcoast Roofing Service - very happy with their service and workmanship. They replied to me quickly with a quote, suggested whirlybird colours to match my roof, and provided a timeframe for installation (which was met!). Installation was a breeze and the new whirlybird looks great. Thanks Wayne, appreciate your great service


SupaVent Whirlybirds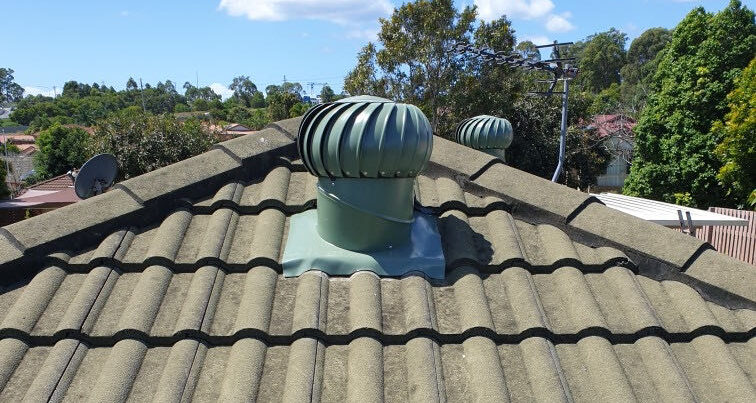 The number of roof vents you'll need will vary based on your roof size and reasons for ventilating. As a general recommendation, 1-2 whirlybirds is sufficient per 90m2 of roof space.
However, for the best ventilating results, contact the Allcoast Roofing team. We can provide you with a quote for a solution customised to suit your needs.
Moisture in your home can be a destructive force, causing wood rot and encouraging mould and mildew. These in turn can trigger asthma and allergies. Edmonds roof ventilators expel moist air, helping to protect both the integrity of your home and the health of your family.
Whirlybird installation
SupaVent is ideal for tiled roofs, needing only one tile to be removed for installation. The UV- and temperature-stable light-weight plastic head, with its 250mm opening and stainless-steel bearings, provides a good alternative to WindMaster Whirlybirds and are ideal for homes affected by salt air.
Whirlybird installation cost
The cost for SupaVent whirlybird installation can vary depending on roof height, tin or tile. The cost starts at $330 inc. GST.
Solar Roof Ventilator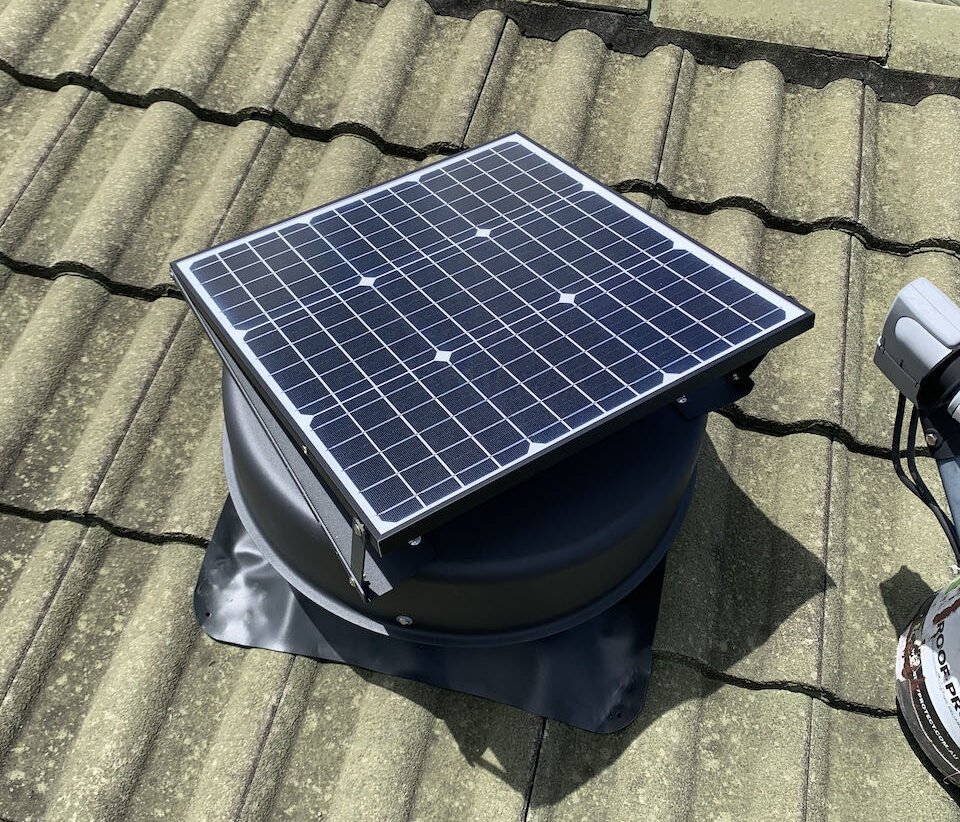 One solar roof ventilator removes 20 times the volume of air of one standard whirlybird and will keep removing hot air when the wind stops.
How much does a solar ventilator cost?
The cost of a solar ventilator is around $990 inc. GST.
Solar ventilator specifications
Technical Specifications:
Model: 320MM SRVF
Capacity: 2100CBM Per Hour
Motor :35 Watts, 6-19VDC, 1600RPM Max, Brushless motor with double shielded ball bearings
Solar Panel Type: Monocrystalline PV, Heavy Duty Frame, 3mm Tempered Glass
Solar Panel Output: 35 Watts, 18VDC
Fan: 300mm Balanced 5 Blade with Low Resistance
Noise: <45dBA
Construction: Aluminium Top Cover, Aluminium Body, Steel Brackets and Stainless-Steel Fasteners
Colour: Black Powder Coated
Warranty: 2 Year Warranty (10 Years on Solar Panel)
For more information call us on 0411 132 583 or read our solar roof vents blog post.
Our Services
Or fill in this form and we'll call you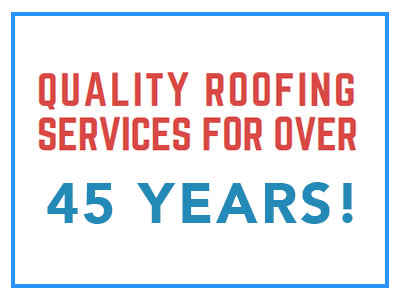 Highly recommend these guysThey came out and inspected my roof to see where the leak was coming from and repaired... read moreHighly recommend these guysThey came out and inspected my roof to see where the leak was coming from and repaired it straight away..Very happy that the jobs finally doneConsidering I've rung 3 other roofing services and left messages and didn't get any call backsThanks Allcoast👍 read less
Rix
2/18/2022

Got Wayne and his team to do a roof restoration and minor repairs.Great job, communication was excellent (the weather wasn't... read moreGot Wayne and his team to do a roof restoration and minor repairs.Great job, communication was excellent (the weather wasn't kind) and very professional. read less
David Williams
11/09/2021

I would definitely recommend this business. Prompt, professional and my roof looks great. The price was very good and the... read moreI would definitely recommend this business. Prompt, professional and my roof looks great. The price was very good and the service was exceptional. I am very happy with all my dealings with this company and the results I got. read less
Lorraine Burkin
10/16/2021

Wayne and his team from Allcoast roofing service did a fantastic job of restoring and re-painting our roof. They... read moreWayne and his team from Allcoast roofing service did a fantastic job of restoring and re-painting our roof. They turned up on time and got to work and did a fantastic job. We are thrilled with the outcome and would highly recommend them. Our place looks like a new home!! Thanks guys for a great job. read less
Jim Horton
9/28/2021

Wayne and his team did a fantastic job. My roof looks fab. Highly recommend
Jenni Summer
9/23/2021

We recently had our roof restored and repainted and couldn't be happier with the results. Wayne was always very responsive... read moreWe recently had our roof restored and repainted and couldn't be happier with the results. Wayne was always very responsive and professional. Highly recommend Allcoast Roofing! read less
Tabitha Lauret
8/26/2021

I had repairs to the roof including replacing clips above garage, several tiles replaced, repointing of ridge tiles, roof cleaning... read moreI had repairs to the roof including replacing clips above garage, several tiles replaced, repointing of ridge tiles, roof cleaning and painting done. From an old tatty roof in bad repair, I now have a roof that looks like new. Am so pleased with the job and the way that Wayne conducts and oversees his business. He was professional and knowledgeable. I would definitely recommend Allcoast to anyone who needs their roof renovated and repaired. read less
Pam
6/28/2021

All work was completed to an exceptional standard and was very competitively priced. Would highly recommend All Coast Roofing, Wayne... read moreAll work was completed to an exceptional standard and was very competitively priced. Would highly recommend All Coast Roofing, Wayne and his team were very helpful. read less
Michael Mitchell
6/28/2021