How to choose the right Solar Roof Ventilator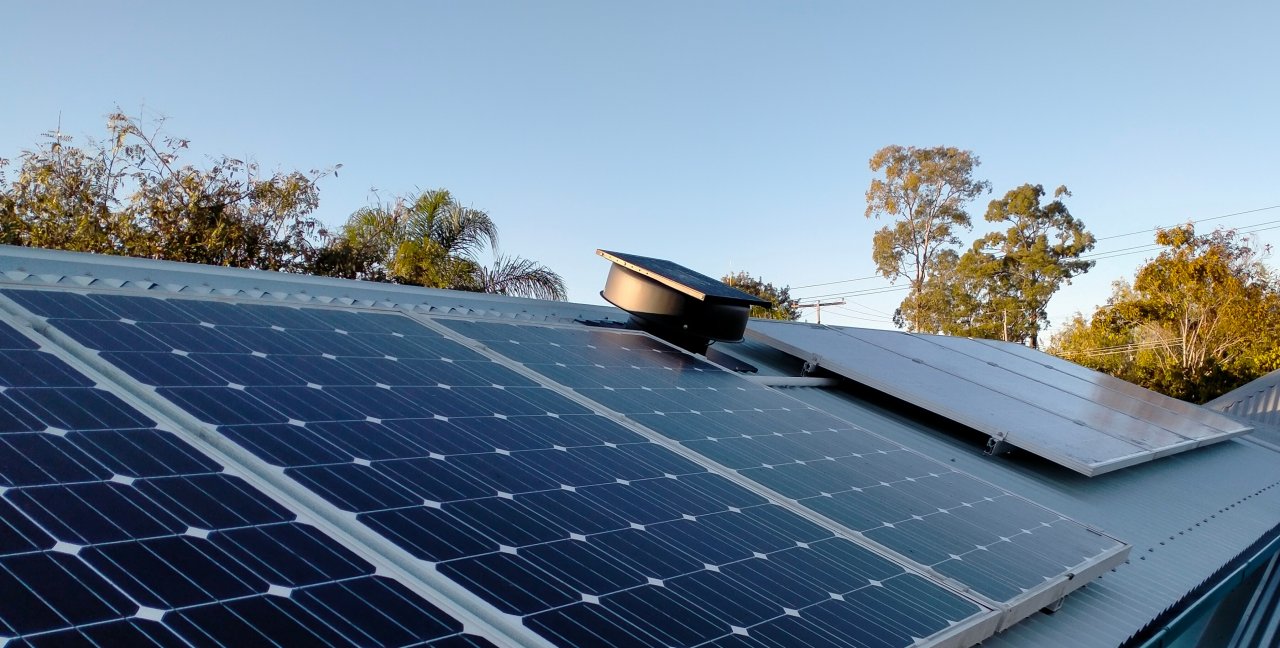 Solar vents are becoming increasingly popular with homeowners. There are a number of options when it comes to choosing the right solar powered vent for your home. With all the talk about going green, a lot of people are turning to solar energy to help them reduce their energy bills. But, how do you know if the solar powered vent you are choosing will actually work for you? And, more importantly, will it work long enough to pay for itself?
There are a number of factors to consider. For example, if your roof has sarking these won't work as well, as the roof space is essentially sealed. You can always call us at AllCoast Roofing for advice.
The energy savings come from the outside in, so there's no need for expensive ductwork or insulation upgrades. Plus, the environmental benefits of going solar powered are huge! In fact, switching from conventional energy sources to solar power could prevent up to 1,036 pounds of CO2 emissions per year, equal to removing the carbon footprint of an average car for an entire year.
So what exactly is a solar powered vent? It's a simple device made of weather strip that fits over the register of your central air conditioner or heater. The idea is that, when the air coming out of your registers is forced back against the weather strip, it creates a seal that prevents the conditioned air from escaping back into the room.
Whether you're building a brand new home or you're trying to retrofit a current home with solar power, there are several factors you'll need to consider when selecting the "right" solar powered roof ventilator for your home.
What Is A Solar Powered Vent?
Solar powered vents are a type of exhaust fan that uses solar energy to operate. They can be used as part of your home's ventilation system, or as standalone units that operate independently. These fans provide a constant airflow and will keep removing hot air even when the wind stops. One solar roof ventilator removes 20 times the volume of air of one standard whirlybird
How Do Solar Vents Work?
A solar powered vent allows hot air to escape a building without using electricity which lowers the temperature inside the building. There are several ways a solar powered vent can be constructed. One way is to have a fan push the hot air out through a tube that is wrapped in special foil that has the same heat-absorbing qualities as a blanket. Another type of solar powered vent uses a pump to push the air out through a tube.
It is important to think about where you are going to put it. On a roof, it should be located so that it will receive direct sunlight. The area where the vent is going to be located should not get direct sunlight at any other time. It's also a good idea to place the vent so it is near the egress (the exit) of the building. This will help to keep the air moving and avoid creating a condition known as "draughting". Draughts occur when there is a calm spot in the air flow. That means there is a current of still air which allows mould and mildew to grow. If you have a solar powered vent near the egress, it will help to keep the air moving which eliminates mildew and mould .
Benefits
There are several benefits to using solar roof ventilators, including the fact that they are much cheaper to install than other ventilation systems. They also provide a significant energy savings. For example, a single panel will reduce your heating bill by about 10% each year. And, they are much easier to maintain than other ventilation systems.
They make your home more energy efficient
Keeps air circulating to keep your home cooler
Improves energy efficiency
Reduces air conditioning costs
Can be used year-round
Saves money on heating and cooling costs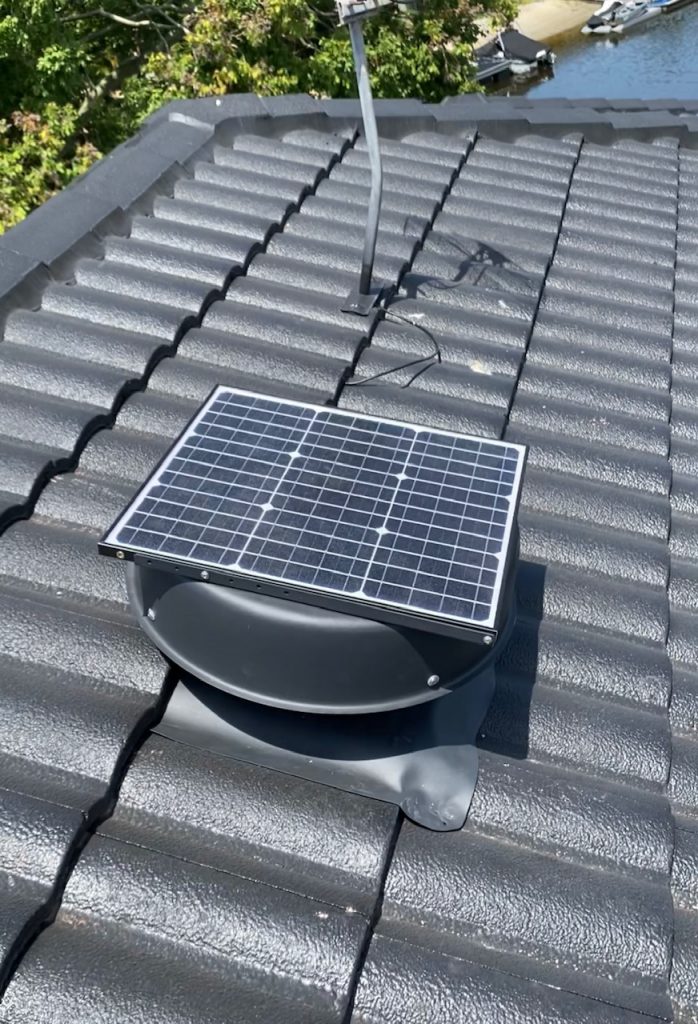 How much does a solar ventilator cost?
The cost of a solar ventilator is around $990 inc. GST.
Solar ventilator specifications
Technical Specifications:
Model: 320MM SRVF
Capacity: 2100CBM Per Hour
Motor :35 Watts, 6-19VDC, 1600RPM Max, Brushless motor with double shielded ball bearings
Solar Panel Type: Monocrystalline PV, Heavy Duty Frame, 3mm Tempered Glass
Solar Panel Output: 35 Watts, 18VDC
Fan: 300mm Balanced 5 Blade with Low Resistance
Noise: <45dBA
Construction: Aluminium Top Cover, Aluminium Body, Steel Brackets and Stainless-Steel Fasteners
Colour: Black Powder Coated
Warranty: 2 Year Warranty (10 Years on Solar Panel)
Conclusion
The first step is to determine where the vents are located on your house. This is simple: just look for them! They're almost always placed high up on the wall near the ceiling.
Once you know where the vents are, the next step is to measure the square footage of each room in your home. Divide that number by the total number of solar powered vents you choose to install. This number will tell you how many square feet of vents you should use in each room of your home. It's a good idea to have a professional come out and measure the rooms for you so you'll have an accurate idea of how many vents you need in each room. It's also a good idea to have at least one extra vent than what you actually need. You can always add more vents later if you find that your house gets too hot during the summer.
You can find out which vent is right for you by calling 1300 766 337 or visit our solar roof vents page.
Our Services
Or fill in this form and we'll call you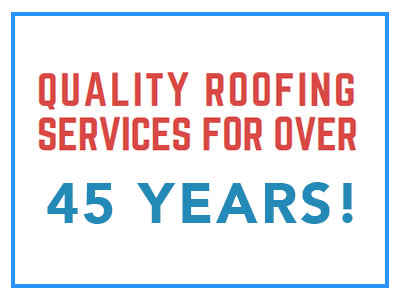 Highly recommend these guysThey came out and inspected my roof to see where the leak was coming from and repaired... read moreHighly recommend these guysThey came out and inspected my roof to see where the leak was coming from and repaired it straight away..Very happy that the jobs finally doneConsidering I've rung 3 other roofing services and left messages and didn't get any call backsThanks Allcoast👍 read less
Rix
2/18/2022

Got Wayne and his team to do a roof restoration and minor repairs.Great job, communication was excellent (the weather wasn't... read moreGot Wayne and his team to do a roof restoration and minor repairs.Great job, communication was excellent (the weather wasn't kind) and very professional. read less
David Williams
11/09/2021

I would definitely recommend this business. Prompt, professional and my roof looks great. The price was very good and the... read moreI would definitely recommend this business. Prompt, professional and my roof looks great. The price was very good and the service was exceptional. I am very happy with all my dealings with this company and the results I got. read less
Lorraine Burkin
10/16/2021

Wayne and his team from Allcoast roofing service did a fantastic job of restoring and re-painting our roof. They... read moreWayne and his team from Allcoast roofing service did a fantastic job of restoring and re-painting our roof. They turned up on time and got to work and did a fantastic job. We are thrilled with the outcome and would highly recommend them. Our place looks like a new home!! Thanks guys for a great job. read less
Jim Horton
9/28/2021

Wayne and his team did a fantastic job. My roof looks fab. Highly recommend
Jenni Summer
9/23/2021

We recently had our roof restored and repainted and couldn't be happier with the results. Wayne was always very responsive... read moreWe recently had our roof restored and repainted and couldn't be happier with the results. Wayne was always very responsive and professional. Highly recommend Allcoast Roofing! read less
Tabitha Lauret
8/26/2021

I had repairs to the roof including replacing clips above garage, several tiles replaced, repointing of ridge tiles, roof cleaning... read moreI had repairs to the roof including replacing clips above garage, several tiles replaced, repointing of ridge tiles, roof cleaning and painting done. From an old tatty roof in bad repair, I now have a roof that looks like new. Am so pleased with the job and the way that Wayne conducts and oversees his business. He was professional and knowledgeable. I would definitely recommend Allcoast to anyone who needs their roof renovated and repaired. read less
Pam
6/28/2021

All work was completed to an exceptional standard and was very competitively priced. Would highly recommend All Coast Roofing, Wayne... read moreAll work was completed to an exceptional standard and was very competitively priced. Would highly recommend All Coast Roofing, Wayne and his team were very helpful. read less
Michael Mitchell
6/28/2021