Which is better, Colorbond or tiled roofs?
Roofing is one of the most important things that a property needs. It helps protect our buildings from the elements, keeps us cool and dry inside during the hot Australian summers, and gives us an aesthetically pleasing, protective exterior.
Roofing systems come in many different styles, materials and designs. It's important to ensure that you select the right one for your home and lifestyle. When you need to choose between a tiled roof and a Colorbond roof, it can be a tough decision. In this post, we will examine the pros and cons of both.
What is Colorbond roofing?
Colorbond roofing is a type of roof covering system that uses a combination of coloured synthetic resin and reinforcing fibres (glass, steel or polyester) that is applied to the top surface of the roof as a sheet or roll to give it a distinctive and durable look. Colorbond roofing is a tough and resilient building material that has been around for well over 100 years. In fact, Australia first developed it to protect their sheep from the harsh Australian sun!
What is tiled roofing?
Tiled roofing (or tile roofing) is a type of roofing system that consists of tiles, which are usually made of slate, clay or concrete. Tile roofing has a number of advantages over other types of roofs, including low cost, easy installation. Terracotta tiles range between a minimum of 12° and 25° depending on profile and sarking may be required at pitches greater than 20°.
Colorbond vs Tiled Roofing
Let's find out if it really pays to use Colorbond or Tiled roofing! Here are some key facts about both:
The most common type of roof in Australia is tiled roof. However, Colorbond roofing provides a long term solution to many problems. Roofing Australia's research showed that the Colorbond roof was not only more durable, it was also cheaper to maintain over time. A traditional new tile roof can cost up to $30,000 to install. In addition, after a couple of years a tile roof may need a restoration or at least a jet spray clean. Tiles will lose colour over time. A Colorbond roof, on the other hand, is just as durable as a tile roof and only costs about $20,000 to install. It is also less expensive to repair than a tiled roof.
Roofing Colours
View the Colorbond colour range.
View the DULUX AcraTex colour range for tiled roofs.
Our Services
Or fill in this form and we'll call you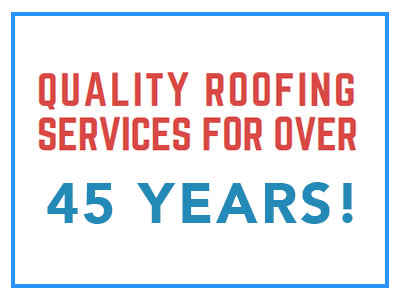 Highly recommend these guysThey came out and inspected my roof to see where the leak was coming from and repaired... read moreHighly recommend these guysThey came out and inspected my roof to see where the leak was coming from and repaired it straight away..Very happy that the jobs finally doneConsidering I've rung 3 other roofing services and left messages and didn't get any call backsThanks Allcoast👍 read less
Rix
2/18/2022

Got Wayne and his team to do a roof restoration and minor repairs.Great job, communication was excellent (the weather wasn't... read moreGot Wayne and his team to do a roof restoration and minor repairs.Great job, communication was excellent (the weather wasn't kind) and very professional. read less
David Williams
11/09/2021

I would definitely recommend this business. Prompt, professional and my roof looks great. The price was very good and the... read moreI would definitely recommend this business. Prompt, professional and my roof looks great. The price was very good and the service was exceptional. I am very happy with all my dealings with this company and the results I got. read less
Lorraine Burkin
10/16/2021

Wayne and his team from Allcoast roofing service did a fantastic job of restoring and re-painting our roof. They... read moreWayne and his team from Allcoast roofing service did a fantastic job of restoring and re-painting our roof. They turned up on time and got to work and did a fantastic job. We are thrilled with the outcome and would highly recommend them. Our place looks like a new home!! Thanks guys for a great job. read less
Jim Horton
9/28/2021

Wayne and his team did a fantastic job. My roof looks fab. Highly recommend
Jenni Summer
9/23/2021

We recently had our roof restored and repainted and couldn't be happier with the results. Wayne was always very responsive... read moreWe recently had our roof restored and repainted and couldn't be happier with the results. Wayne was always very responsive and professional. Highly recommend Allcoast Roofing! read less
Tabitha Lauret
8/26/2021

I had repairs to the roof including replacing clips above garage, several tiles replaced, repointing of ridge tiles, roof cleaning... read moreI had repairs to the roof including replacing clips above garage, several tiles replaced, repointing of ridge tiles, roof cleaning and painting done. From an old tatty roof in bad repair, I now have a roof that looks like new. Am so pleased with the job and the way that Wayne conducts and oversees his business. He was professional and knowledgeable. I would definitely recommend Allcoast to anyone who needs their roof renovated and repaired. read less
Pam
6/28/2021

All work was completed to an exceptional standard and was very competitively priced. Would highly recommend All Coast Roofing, Wayne... read moreAll work was completed to an exceptional standard and was very competitively priced. Would highly recommend All Coast Roofing, Wayne and his team were very helpful. read less
Michael Mitchell
6/28/2021