Can a leaking ceiling collapse?
If you are experiencing a roof leak, this is a sign that you have water pooling between your ceiling and roof. This pooling water puts added weight and stress on your beams, drywall, and insulation, causing sagging or drooping which could lead to a collapse.
What causes a leaking ceiling?
A leaking ceiling is when moisture gets trapped between the top of your ceiling and the roof. Moisture can be the result of a variety of things including: condensation from air conditioning, plumbing leaks, or just plain old rain and weather. Once the moisture is trapped between your ceiling and roof it has a tendency to find its way into the wood framing members of your home.
Moisture that finds its way into the wood of your home can cause a variety of problems including wood rot, mould, and structural damage.
The good news is that most often a simple inspection will reveal the source of your ceiling leak and allow you to correct the problem before any of these issues become serious.
Here are some signs that you might have a leaking ceiling:
Water stains on the ceiling
Sticky, wet feeling or tacky ceiling
Ceiling sagging or drooping
Wood rot or mould on the ceiling
Damage to your ceiling insulation
Increased energy bills
Drywall tape separating from the wall on a seam
Paint blisters due to paint film lifting from the underlying surface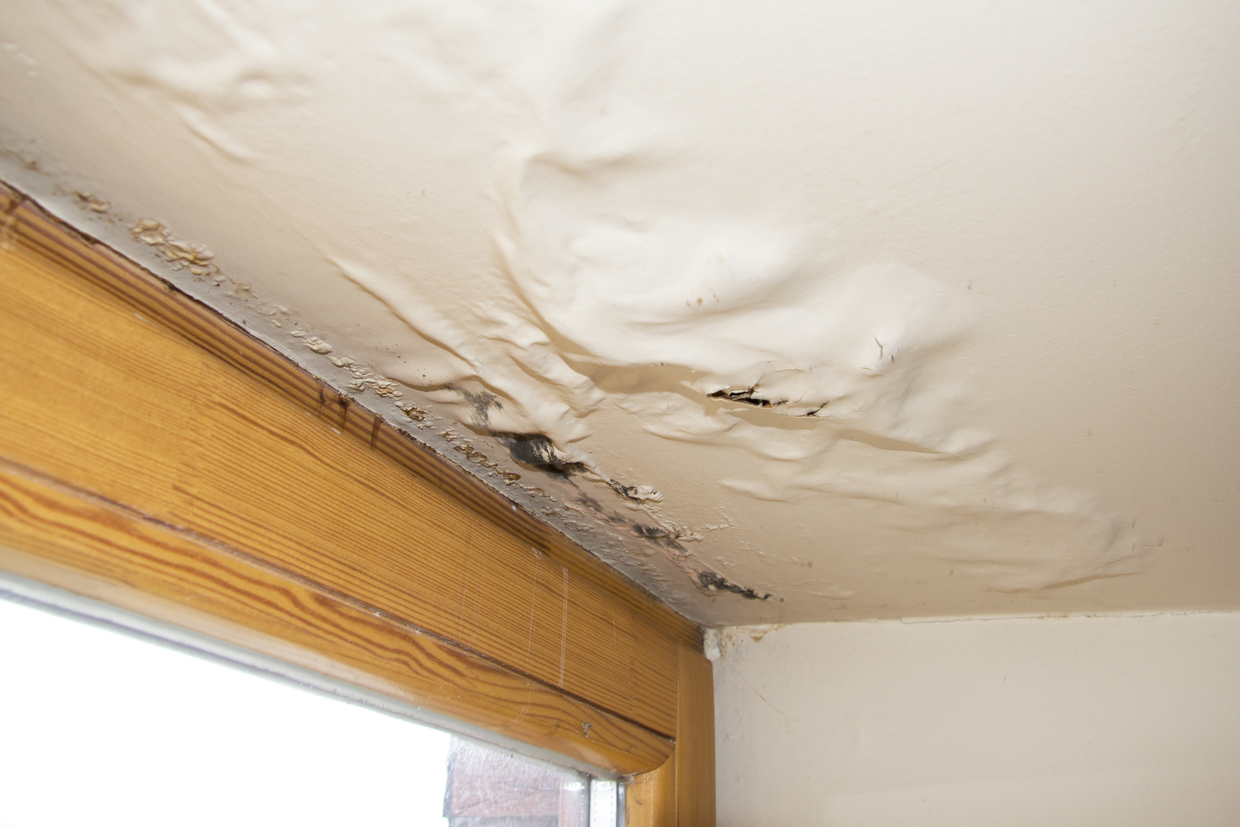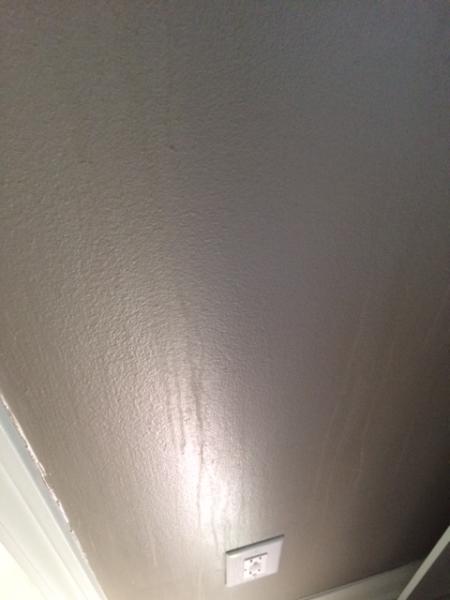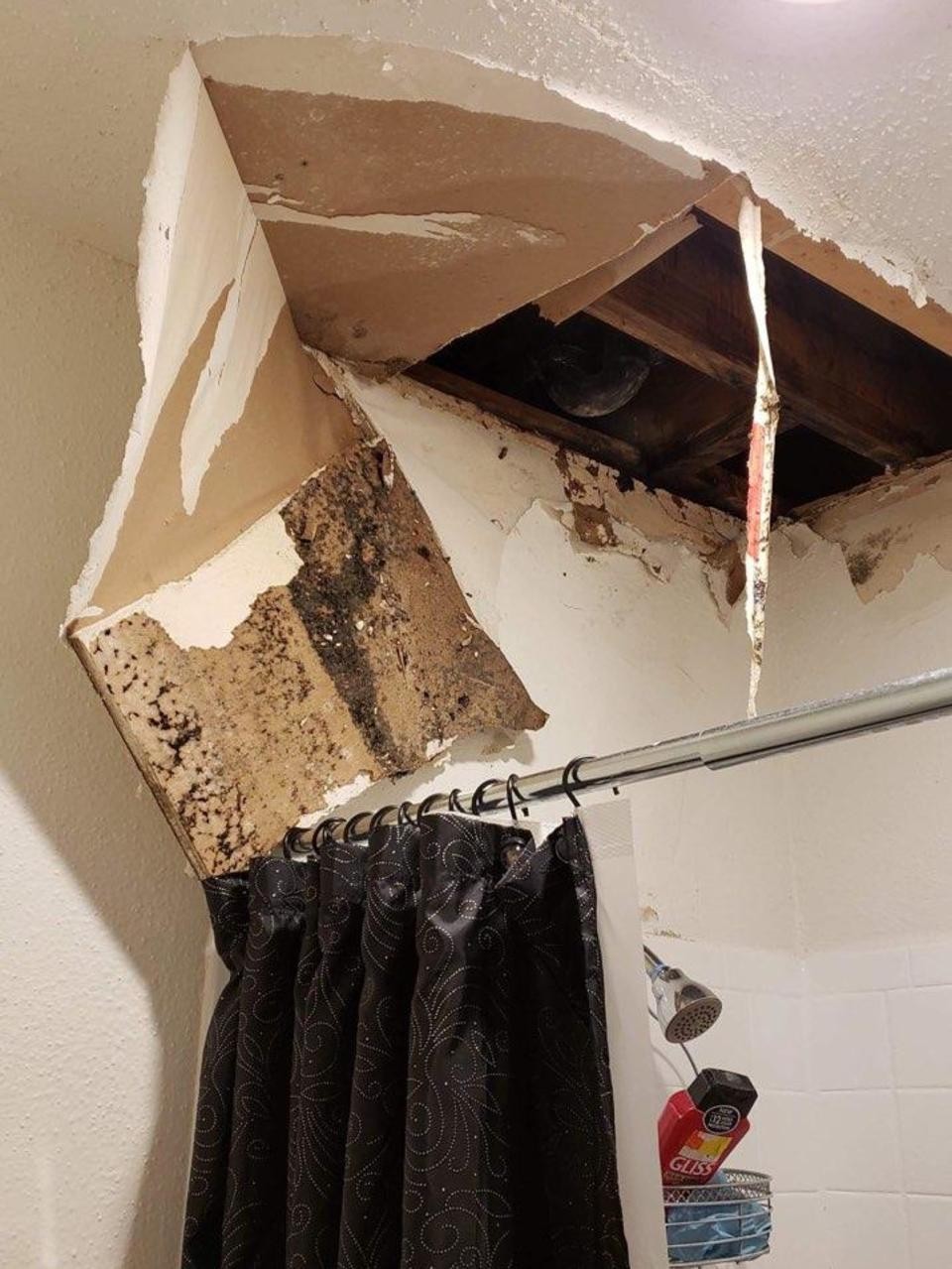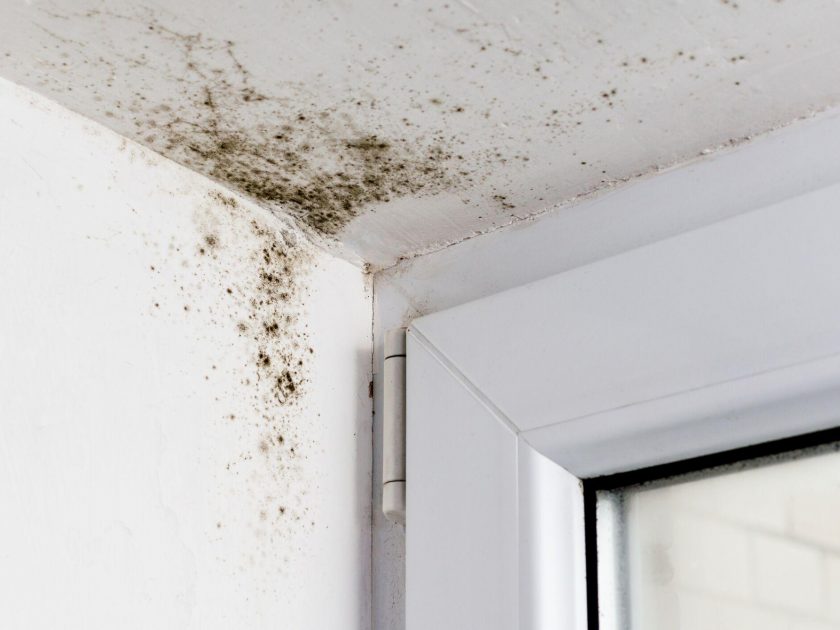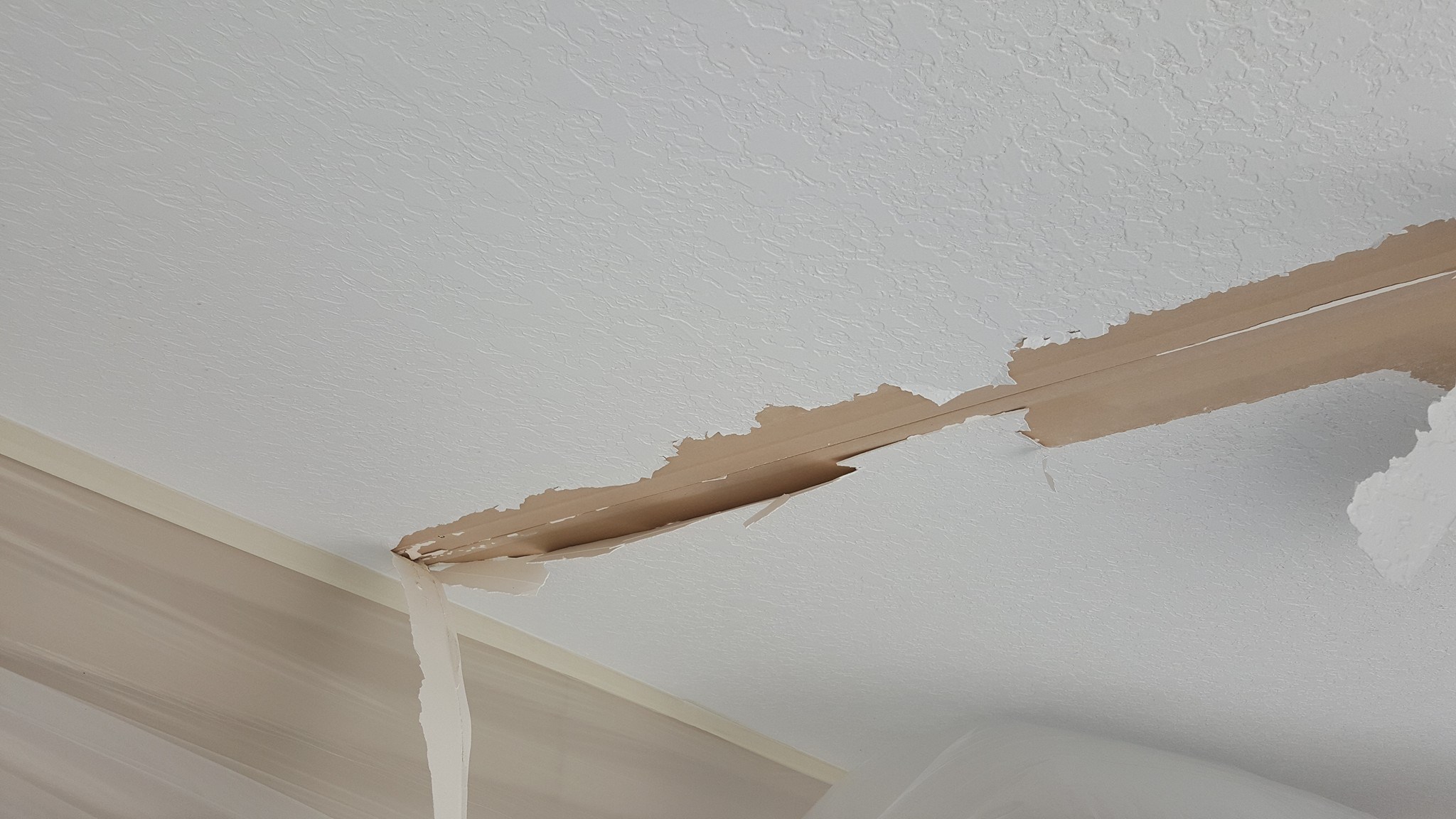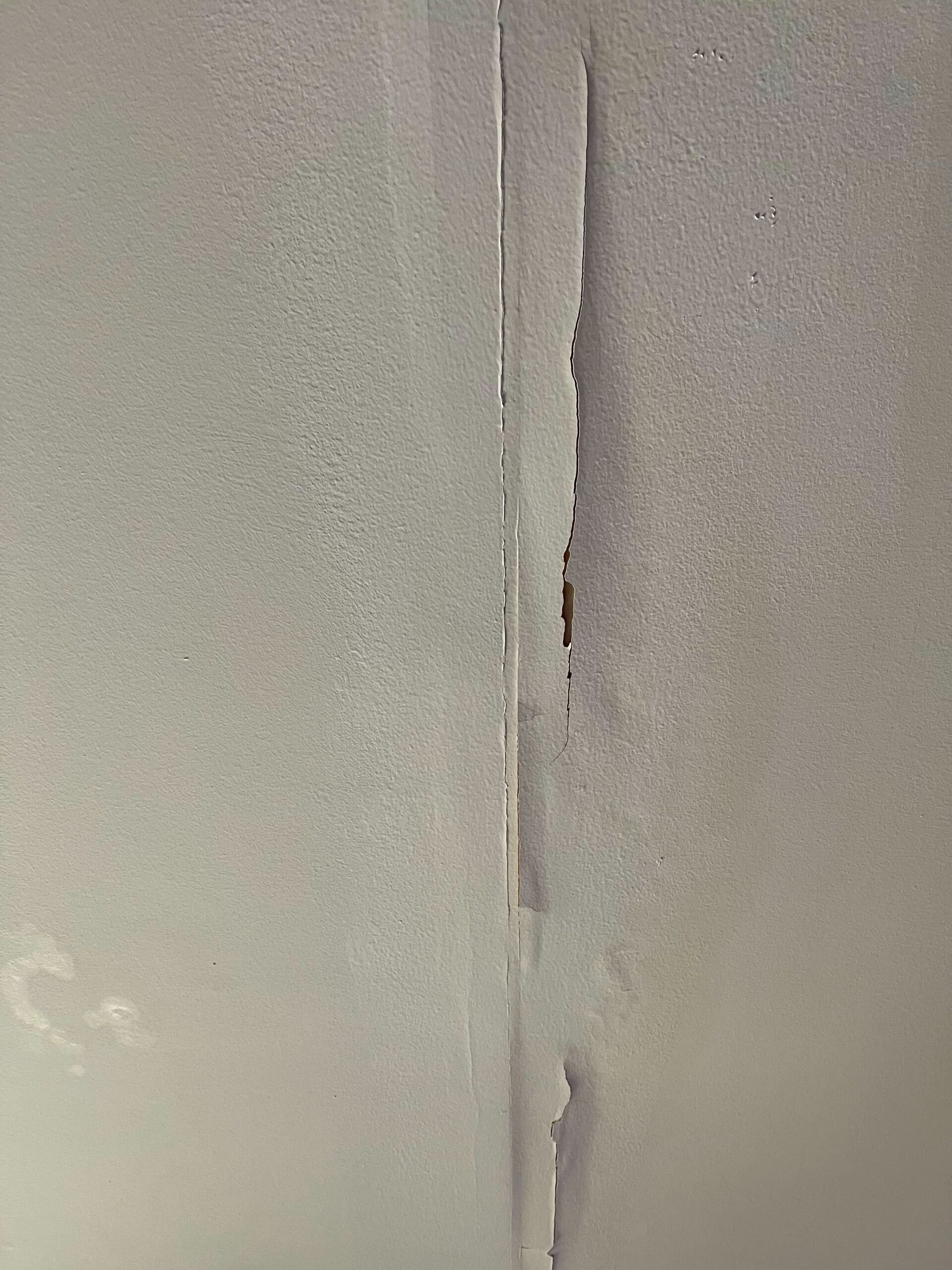 How do you repair a leaking ceiling?
The easiest way to repair a leaking ceiling is by simply removing and disposing of the damaged ceiling material and installing new drywall and ceiling material. Of course this will only solve the problem temporarily as the water will eventually find its way back into your home and cause further damage. That's why it's important to repair your roof at the same time that you repair your ceiling. This will prevent future problems and ensure the integrity of your home.
If you're interested in having AllCoast inspect your roof contact us today.
Our Services
Or fill in this form and we'll call you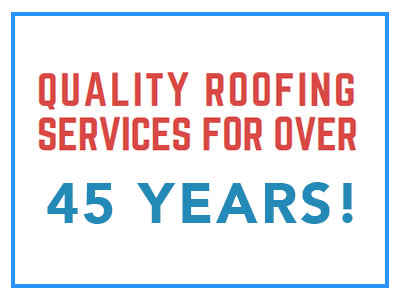 Highly recommend these guysThey came out and inspected my roof to see where the leak was coming from and repaired... read moreHighly recommend these guysThey came out and inspected my roof to see where the leak was coming from and repaired it straight away..Very happy that the jobs finally doneConsidering I've rung 3 other roofing services and left messages and didn't get any call backsThanks Allcoast👍 read less
Rix
2/18/2022

Got Wayne and his team to do a roof restoration and minor repairs.Great job, communication was excellent (the weather wasn't... read moreGot Wayne and his team to do a roof restoration and minor repairs.Great job, communication was excellent (the weather wasn't kind) and very professional. read less
David Williams
11/09/2021

I would definitely recommend this business. Prompt, professional and my roof looks great. The price was very good and the... read moreI would definitely recommend this business. Prompt, professional and my roof looks great. The price was very good and the service was exceptional. I am very happy with all my dealings with this company and the results I got. read less
Lorraine Burkin
10/16/2021

Wayne and his team from Allcoast roofing service did a fantastic job of restoring and re-painting our roof. They... read moreWayne and his team from Allcoast roofing service did a fantastic job of restoring and re-painting our roof. They turned up on time and got to work and did a fantastic job. We are thrilled with the outcome and would highly recommend them. Our place looks like a new home!! Thanks guys for a great job. read less
Jim Horton
9/28/2021

Wayne and his team did a fantastic job. My roof looks fab. Highly recommend
Jenni Summer
9/23/2021

We recently had our roof restored and repainted and couldn't be happier with the results. Wayne was always very responsive... read moreWe recently had our roof restored and repainted and couldn't be happier with the results. Wayne was always very responsive and professional. Highly recommend Allcoast Roofing! read less
Tabitha Lauret
8/26/2021

I had repairs to the roof including replacing clips above garage, several tiles replaced, repointing of ridge tiles, roof cleaning... read moreI had repairs to the roof including replacing clips above garage, several tiles replaced, repointing of ridge tiles, roof cleaning and painting done. From an old tatty roof in bad repair, I now have a roof that looks like new. Am so pleased with the job and the way that Wayne conducts and oversees his business. He was professional and knowledgeable. I would definitely recommend Allcoast to anyone who needs their roof renovated and repaired. read less
Pam
6/28/2021

All work was completed to an exceptional standard and was very competitively priced. Would highly recommend All Coast Roofing, Wayne... read moreAll work was completed to an exceptional standard and was very competitively priced. Would highly recommend All Coast Roofing, Wayne and his team were very helpful. read less
Michael Mitchell
6/28/2021