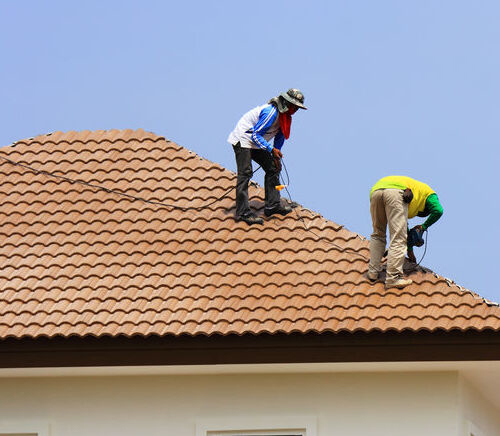 Roof Leak Repairs on the Gold Coast
When it comes to getting roof leaks fixed properly the first time, there are 3 basic things you want to keep in mind. If you're considering fixing a roof leak yourself, just remember that there's no substitute for experience. In the long run, it's much cheaper to have a professional look at your roof.
With that said, here's the three things to remember when getting your roof leak sorted out:
Leak Detection
It starts with a thorough inspection of the roof, both internally & externally. Detecting the actual cause of the leak means more than looking for a broken tile, you may actually need to perform a water test.
This may involve having someone inside the roof and another outside, putting a small amount of water onto the roof surface and tracking it internally. Water flows in tricky ways so observing the roof while it's affected by water is often the only sure fire way to confirm the source of any roof leaks you may have.
Leak Repair
Once you know where the leak is coming from, now you need to choose the right solution to rectify the leak. Is it a simple silicone fix? Or does the area need to be stripped of tiles and re-sarked? This is where a good inspection will tell you what course of action you should take.
If you're a bit handy and are considering doing it yourself, be careful. Do you really want to be getting onto your again after the next storm or worse - during the storm? Sometimes it's best to leave it to the professionals.
Our Leak Repair Reviews
Warranty
When you're choosing a roofer to complete the repairs, you should akways ask them what type of warranty they offer on the repair work. Some companies offer a comprehensive warranty, while others will take your money and never come back.
It's also good to remember that depending on the type of repair needed, sometimes the only way to get a warranty or guarantee, you may need to have the affected area replaced altogether. For example, a silicone repair is usually considered a temporary repair and wouldn't be given a warranty.
We use and recommend Roof Protect industrial roofing membrane. 
Our Services
Or fill in this form and we'll call you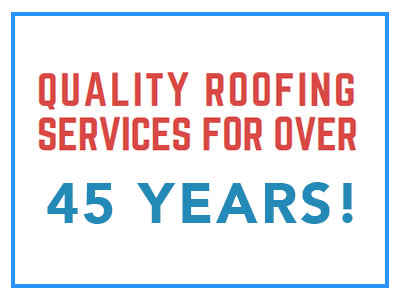 Highly recommend these guysThey came out and inspected my roof to see where the leak was coming from and repaired... read moreHighly recommend these guysThey came out and inspected my roof to see where the leak was coming from and repaired it straight away..Very happy that the jobs finally doneConsidering I've rung 3 other roofing services and left messages and didn't get any call backsThanks Allcoast👍 read less
Rix
2/18/2022

Got Wayne and his team to do a roof restoration and minor repairs.Great job, communication was excellent (the weather wasn't... read moreGot Wayne and his team to do a roof restoration and minor repairs.Great job, communication was excellent (the weather wasn't kind) and very professional. read less
David Williams
11/09/2021

I would definitely recommend this business. Prompt, professional and my roof looks great. The price was very good and the... read moreI would definitely recommend this business. Prompt, professional and my roof looks great. The price was very good and the service was exceptional. I am very happy with all my dealings with this company and the results I got. read less
Lorraine Burkin
10/16/2021

Wayne and his team from Allcoast roofing service did a fantastic job of restoring and re-painting our roof. They... read moreWayne and his team from Allcoast roofing service did a fantastic job of restoring and re-painting our roof. They turned up on time and got to work and did a fantastic job. We are thrilled with the outcome and would highly recommend them. Our place looks like a new home!! Thanks guys for a great job. read less
Jim Horton
9/28/2021

Wayne and his team did a fantastic job. My roof looks fab. Highly recommend
Jenni Summer
9/23/2021

We recently had our roof restored and repainted and couldn't be happier with the results. Wayne was always very responsive... read moreWe recently had our roof restored and repainted and couldn't be happier with the results. Wayne was always very responsive and professional. Highly recommend Allcoast Roofing! read less
Tabitha Lauret
8/26/2021

I had repairs to the roof including replacing clips above garage, several tiles replaced, repointing of ridge tiles, roof cleaning... read moreI had repairs to the roof including replacing clips above garage, several tiles replaced, repointing of ridge tiles, roof cleaning and painting done. From an old tatty roof in bad repair, I now have a roof that looks like new. Am so pleased with the job and the way that Wayne conducts and oversees his business. He was professional and knowledgeable. I would definitely recommend Allcoast to anyone who needs their roof renovated and repaired. read less
Pam
6/28/2021

All work was completed to an exceptional standard and was very competitively priced. Would highly recommend All Coast Roofing, Wayne... read moreAll work was completed to an exceptional standard and was very competitively priced. Would highly recommend All Coast Roofing, Wayne and his team were very helpful. read less
Michael Mitchell
6/28/2021