Whether it's your homes wall paint or floor tiles, everything comes with certain lifespan. The roof system is no an exception! Yes, you read it right; your roof will also reach it's end of life. An average life span of the roof is 20-25 years; beyond that, it requires roof repairs Elanora or roof restoration services. Althought this is quite an extensive persiod of time there are certain reasons that can shorten this life span. Don't let preventable problems decrease your roof's age, approach All Coast Roofing roof restoration Elanora services. Our professional inspections will repair roof issues before they become severe. We help you in maintaining the curb appeal of your property with our best roofing services.
Roof Restoration in Elanora
Why Choose Us?
Registered and licensed services
Qualified Roofers
High-quality products
Excellent reputation
50 years of experience
Our Services
Exterior Roof Painting Elanora
Roof Repair
Roof Restoration
Re-Roofing
Roof Extensions
Gutter Replacement
Box Gutters
Roof Replacement
Valley Replacement
Whirlybirds
New Patio Roofs
Why is roof maintenance important?
Increases Lifespan of the Roof
The entire time the roof gets exposed to the climate, so it's essential to maintain it and avoid damages. It increases your homes lifespan and also eliminates unexpected costs. 
Even if your roof seems perfect to you, it would be wise to get it iinspected periodically.
Makes Your Property Appealing
A clean and well-maintained roof makes for an attractive exterior. Don't take your roof for granted; this is the part of the property that needs to be most taken care off.
Saves Money
You spend a massive sum of money during an emergency repair of the roof. Prevent that by paying a little today in timely inspections. On time inspection discover emerging problems early before they become overly complicated. 
So maintaining your roof is necessary. Contact us! Our roof painters Elanora will help you with keeping the roof of your property in good condition.
We use and recommend Roof Protect Roofing Membrane.
Our Services
Or fill in this form and we'll call you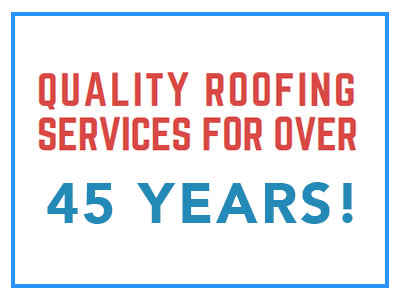 Got Wayne and his team to do a roof restoration and minor repairs.Great job, communication was excellent (the weather wasn't... read moreGot Wayne and his team to do a roof restoration and minor repairs.Great job, communication was excellent (the weather wasn't kind) and very professional. read less
David Williams
11/09/2021

Wayne and his team did a fantastic job. My roof looks fab. Highly recommend
Jenni Summer
9/28/2021

I would definitely recommend this business. Prompt, professional and my roof looks great. The price was very good and the... read moreI would definitely recommend this business. Prompt, professional and my roof looks great. The price was very good and the service was exceptional. I am very happy with all my dealings with this company and the results I got. read less
Lorraine Burkin
9/28/2021

Wayne and his team from Allcoast roofing service did a fantastic job of restoring and re-painting our roof. They... read moreWayne and his team from Allcoast roofing service did a fantastic job of restoring and re-painting our roof. They turned up on time and got to work and did a fantastic job. We are thrilled with the outcome and would highly recommend them. Our place looks like a new home!! Thanks guys for a great job. read less
Jim Horton
9/28/2021

Wayne and his team did a fantastic job. My roof looks fab. Highly recommend
Jenni Summer
9/23/2021

I would definitely recommend this business. Prompt, professional and my roof looks great. The price was very good and the... read moreI would definitely recommend this business. Prompt, professional and my roof looks great. The price was very good and the service was exceptional. I am very happy with all my dealings with this company and the results I got. read less
Lorraine Burkin
9/23/2021

Wayne and his team from Allcoast roofing service did a fantastic job of restoring and re-painting our roof. They... read moreWayne and his team from Allcoast roofing service did a fantastic job of restoring and re-painting our roof. They turned up on time and got to work and did a fantastic job. We are thrilled with the outcome and would highly recommend them. Our place looks like a new home!! Thanks guys for a great job. read less
Jim Horton
9/15/2021

We recently had our roof restored and repainted and couldn't be happier with the results. Wayne was always very responsive... read moreWe recently had our roof restored and repainted and couldn't be happier with the results. Wayne was always very responsive and professional. Highly recommend Allcoast Roofing! read less
Tabitha Lauret
8/28/2021