Damaged roof in Clear Island Waters?
Has a harsh weather condition damaged your roof? Then contact Allcoast Roof Restoration for our excellent services.
We evaluate the roof's current condition and collect the data from you and take proper steps accordingly.
Why us?
We coordinate the repairs or replacements with your insured roof. And also insulate your roof with the accurate materials. Below are the reasons that will help you in knowing how we are different from others:
Experienced roofers
Increase the value of your property
Prevent potential harm
Free roof inspection
Friendly staff
Reliable roofing solution
Our Services
Gutter Replacement
New Patio Roofs
No project is big or small for Allcoast Roof Restoration; we do everything most meticulously with no place for shortcuts in our work.
We have skilled staff, roof painters Clear Island Waters, roof cleaner, and extensive experience gained through a variety of projects.
Roof repairing is essential, is because of:
Optimal safety
Reduced water damage
Improved aesthetics
Protection against extreme weather
The above pointers cover all your doubts as to why there is a call for roof restoration on certain conditions.
We are a registered and licensed company and well reputed in this business for years. Our team is entirely professional and holds a set of skills with themselves.
We are known for our best-in-line work that we deliver. Our team is looking forward to being with you on purpose to render excellent service for the safety of your house. At Allcoast Roofing, we carry out a complete restoration for you and reduce the likelihood of any leakage or damage.
Call us any time, and we will promptly get it fixed.
Our Services
Or fill in this form and we'll call you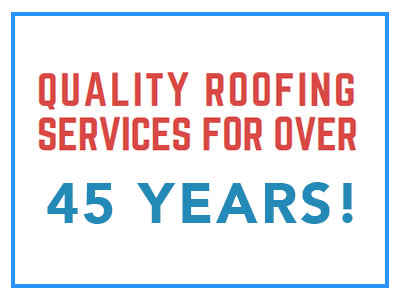 Got Wayne and his team to do a roof restoration and minor repairs.Great job, communication was excellent (the weather wasn't... read moreGot Wayne and his team to do a roof restoration and minor repairs.Great job, communication was excellent (the weather wasn't kind) and very professional. read less
David Williams
11/09/2021

Wayne and his team did a fantastic job. My roof looks fab. Highly recommend
Jenni Summer
9/28/2021

I would definitely recommend this business. Prompt, professional and my roof looks great. The price was very good and the... read moreI would definitely recommend this business. Prompt, professional and my roof looks great. The price was very good and the service was exceptional. I am very happy with all my dealings with this company and the results I got. read less
Lorraine Burkin
9/28/2021

Wayne and his team from Allcoast roofing service did a fantastic job of restoring and re-painting our roof. They... read moreWayne and his team from Allcoast roofing service did a fantastic job of restoring and re-painting our roof. They turned up on time and got to work and did a fantastic job. We are thrilled with the outcome and would highly recommend them. Our place looks like a new home!! Thanks guys for a great job. read less
Jim Horton
9/28/2021

Wayne and his team did a fantastic job. My roof looks fab. Highly recommend
Jenni Summer
9/23/2021

I would definitely recommend this business. Prompt, professional and my roof looks great. The price was very good and the... read moreI would definitely recommend this business. Prompt, professional and my roof looks great. The price was very good and the service was exceptional. I am very happy with all my dealings with this company and the results I got. read less
Lorraine Burkin
9/23/2021

Wayne and his team from Allcoast roofing service did a fantastic job of restoring and re-painting our roof. They... read moreWayne and his team from Allcoast roofing service did a fantastic job of restoring and re-painting our roof. They turned up on time and got to work and did a fantastic job. We are thrilled with the outcome and would highly recommend them. Our place looks like a new home!! Thanks guys for a great job. read less
Jim Horton
9/15/2021

We recently had our roof restored and repainted and couldn't be happier with the results. Wayne was always very responsive... read moreWe recently had our roof restored and repainted and couldn't be happier with the results. Wayne was always very responsive and professional. Highly recommend Allcoast Roofing! read less
Tabitha Lauret
8/28/2021