Call Allcoast Roofing To Get Your Desired Roofing Services In Merrimac.
Whether you are planning to build a new home or renovating your existing home or workplace, selection of your roofs materials and condition is an extremely important stage which can affect things such as ongoing maintenance and cost. Due to this it is important you find a specialist roofing company who can install and provide outstanding roof restoration Merrimac. We understand this is not always easy to do. However, if you're reading this you're in luck. For over 40 years, Allcoast Roofing has been the area's to-go-to roofing specialists. From minor roof repairs to major roof restorations and replacements, we fulfil your every roofing need from selection to completion. Therefore, our skilled roofers can help you with selecting a beautiful roofing system by offering you premium quality roofing services that suit your budget and design requirements.
We're Merrimac's expert roofing services company
Our Roofing Services:
Roof  inspection
Roof cleaning
Gutter cleaning
Roof restoration
New roof installation
Roof replacement
Re-bedding
Roof repairs
Re-pointing and more
What Makes Us Different From Other Roofers In The Area?
We Work With Most Residential and Commercial Roof Materials
Our experienced roofers are capable of handling any roof restoration Merrimac, painting, replacement, and guttering. Due to this we are local roofing experts who are ready to bring your roof back to its former glory and increases the value of your property.
A Better Roof Means a Better Life
An old, damaged roof not only drops the value of your property but also makes the environment unhealthy for living. By improving the condition of your old, mouldy and dull roof, we protect your family and business from potential harm. We understand the importance of the roof and are committed to providing you the best roofing services at competitive price in Merrimac.
There's a Reason We've Been Around for So Long
We offer free roof inspections and provide you with a complete written report over the condition of your roof. Our friendly staff will help you with an affordable and reliable roofing solution. Because of our 40 years of experience and history as roofing contractors in the area, you can rely on us.
Call us today for a free roof inspection.
Our Services
Or fill in this form and we'll call you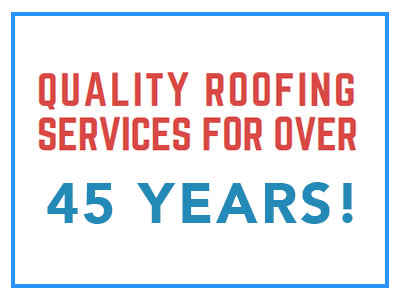 Got Wayne and his team to do a roof restoration and minor repairs.Great job, communication was excellent (the weather wasn't... read moreGot Wayne and his team to do a roof restoration and minor repairs.Great job, communication was excellent (the weather wasn't kind) and very professional. read less
David Williams
11/09/2021

Wayne and his team did a fantastic job. My roof looks fab. Highly recommend
Jenni Summer
9/28/2021

I would definitely recommend this business. Prompt, professional and my roof looks great. The price was very good and the... read moreI would definitely recommend this business. Prompt, professional and my roof looks great. The price was very good and the service was exceptional. I am very happy with all my dealings with this company and the results I got. read less
Lorraine Burkin
9/28/2021

Wayne and his team from Allcoast roofing service did a fantastic job of restoring and re-painting our roof. They... read moreWayne and his team from Allcoast roofing service did a fantastic job of restoring and re-painting our roof. They turned up on time and got to work and did a fantastic job. We are thrilled with the outcome and would highly recommend them. Our place looks like a new home!! Thanks guys for a great job. read less
Jim Horton
9/28/2021

Wayne and his team did a fantastic job. My roof looks fab. Highly recommend
Jenni Summer
9/23/2021

I would definitely recommend this business. Prompt, professional and my roof looks great. The price was very good and the... read moreI would definitely recommend this business. Prompt, professional and my roof looks great. The price was very good and the service was exceptional. I am very happy with all my dealings with this company and the results I got. read less
Lorraine Burkin
9/23/2021

Wayne and his team from Allcoast roofing service did a fantastic job of restoring and re-painting our roof. They... read moreWayne and his team from Allcoast roofing service did a fantastic job of restoring and re-painting our roof. They turned up on time and got to work and did a fantastic job. We are thrilled with the outcome and would highly recommend them. Our place looks like a new home!! Thanks guys for a great job. read less
Jim Horton
9/15/2021

We recently had our roof restored and repainted and couldn't be happier with the results. Wayne was always very responsive... read moreWe recently had our roof restored and repainted and couldn't be happier with the results. Wayne was always very responsive and professional. Highly recommend Allcoast Roofing! read less
Tabitha Lauret
8/28/2021