Add More Value To Your Property With Reliable Roofing Services In Miami.
The roof іs outermost layer of а building which absorbs the majority of all harsh weather conditions. Тhеrеfоrе, іt іs vital to ensure that the roof is installed securely and painted with high-quality, protective paint. Due to this is will ensure that roof has increased longevity and looks beautiful with a roof restoration Miami.
Are you looking for reliable roofers in Miami? Then look no further than Allcoast Roofing.
About Us
We are a family run business with over 40 years of knowledge and experience in roofing services. We carry out works throughout the Miami area. Whether you need a roofing solution for a domestic or commercial building, we are expert roofers who can carry out all your roofing needs. All our work is guaranteed. Consequently giving you peace of mind with your choice to go with Allcoast Roofing.
Commercial Roofing Services
Leaks are something that can potentially cause harm to the buildings structural integrity and can be quite the financial burden if the roof enters a state of extreme disrepair. Something to look out for is a rise in utility bills as this may be an indication that there may be some issues with your roof.
If you find any cracks, drainage issues, leaky points, or missing roof tiles, give us a call. We are experts in every commercial roofing service, including roof restoration Miami, roof repairs Miami, roof installation, and more. When carrying out commercial roofing services, we take care to try to finish the work as fast as possible to minimise the impact of our work on your business.
Residential Roofing Services
We have been replacing and repairing domestic roofs for many years, and have a long track record of happy customers. For roof restoration and replacement, you can rely on us. We are committed to offering you the best roofing services including roof painting Miami.
Our Customers Value
Timeliness
High-Quality Products
Proper Care Of Their Property
Affordable Prices
Why Choose Us?
Our Services
Or fill in this form and we'll call you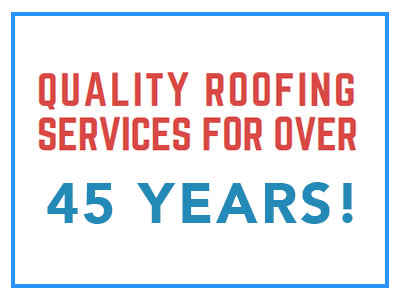 Got Wayne and his team to do a roof restoration and minor repairs.Great job, communication was excellent (the weather wasn't... read moreGot Wayne and his team to do a roof restoration and minor repairs.Great job, communication was excellent (the weather wasn't kind) and very professional. read less
David Williams
11/09/2021

Wayne and his team did a fantastic job. My roof looks fab. Highly recommend
Jenni Summer
9/28/2021

I would definitely recommend this business. Prompt, professional and my roof looks great. The price was very good and the... read moreI would definitely recommend this business. Prompt, professional and my roof looks great. The price was very good and the service was exceptional. I am very happy with all my dealings with this company and the results I got. read less
Lorraine Burkin
9/28/2021

Wayne and his team from Allcoast roofing service did a fantastic job of restoring and re-painting our roof. They... read moreWayne and his team from Allcoast roofing service did a fantastic job of restoring and re-painting our roof. They turned up on time and got to work and did a fantastic job. We are thrilled with the outcome and would highly recommend them. Our place looks like a new home!! Thanks guys for a great job. read less
Jim Horton
9/28/2021

Wayne and his team did a fantastic job. My roof looks fab. Highly recommend
Jenni Summer
9/23/2021

I would definitely recommend this business. Prompt, professional and my roof looks great. The price was very good and the... read moreI would definitely recommend this business. Prompt, professional and my roof looks great. The price was very good and the service was exceptional. I am very happy with all my dealings with this company and the results I got. read less
Lorraine Burkin
9/23/2021

Wayne and his team from Allcoast roofing service did a fantastic job of restoring and re-painting our roof. They... read moreWayne and his team from Allcoast roofing service did a fantastic job of restoring and re-painting our roof. They turned up on time and got to work and did a fantastic job. We are thrilled with the outcome and would highly recommend them. Our place looks like a new home!! Thanks guys for a great job. read less
Jim Horton
9/15/2021

We recently had our roof restored and repainted and couldn't be happier with the results. Wayne was always very responsive... read moreWe recently had our roof restored and repainted and couldn't be happier with the results. Wayne was always very responsive and professional. Highly recommend Allcoast Roofing! read less
Tabitha Lauret
8/28/2021