Coombabah Roof Painting Service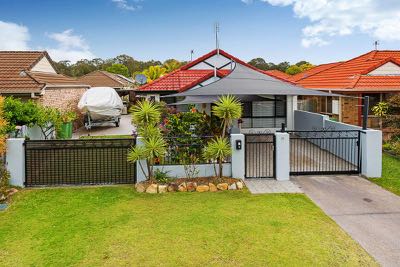 No. 1 Coombabah Roof Restoration
Regular roof maintenance and repairs are crucial in extending the lifespan of your property's roof and will prevent and save you from major repairs in the future.
Allcoast Roof Restorations have a team of professionals who take pride in our roof restoration and roof maintenance Gold Coast expertise.
We are currently offering 15 year warranty on roof restoration using Roof Protect and for every roof restoration we can give you a great deal on whirlybirds to match your roof restoration.
With numerous parks and walkways all age groups can enjoy everything Coombabah has to offer.
Sharing the same waterfront as Paradise Point properties but still very affordable for all and with numerous childcare and security gated complexes it is safe for everyone.
With over 30 years experience with Coombabah roof restoration, there is no job to big or to small that we can't help you with. From installing a whirlybird to a complete re-roof or restoration.
If you want to change or improve the appearance of your roof without undertaking a full roof restoration in Coombabah, there are many other options available. If you want to change the colour, consider roof painting.
Our service not only improves the look of the roof but also increases the home's energy saving capabilities due to the heat reflective paint we use. In addition to being proficient roof painters, we also offer roof cleaning Gold Coast wide.
This a great option if you want to enhance the look of your home at the cheapest possible price. Many people have found that this is useful if you are selling your house, as it gives an instant fix by removing dirt, dust, moss and lichen.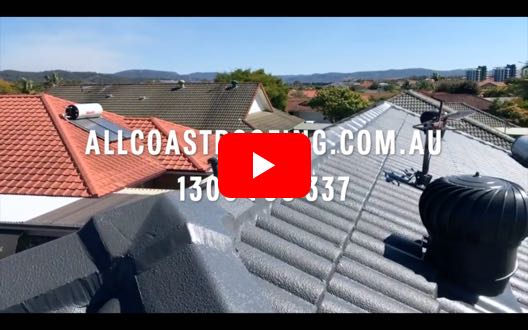 Our Services
Or fill in this form and we'll call you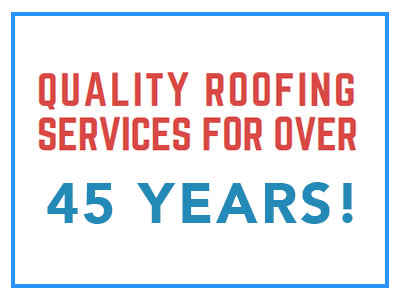 Got Wayne and his team to do a roof restoration and minor repairs.Great job, communication was excellent (the weather wasn't... read moreGot Wayne and his team to do a roof restoration and minor repairs.Great job, communication was excellent (the weather wasn't kind) and very professional. read less
David Williams
11/09/2021

Wayne and his team did a fantastic job. My roof looks fab. Highly recommend
Jenni Summer
9/28/2021

I would definitely recommend this business. Prompt, professional and my roof looks great. The price was very good and the... read moreI would definitely recommend this business. Prompt, professional and my roof looks great. The price was very good and the service was exceptional. I am very happy with all my dealings with this company and the results I got. read less
Lorraine Burkin
9/28/2021

Wayne and his team from Allcoast roofing service did a fantastic job of restoring and re-painting our roof. They... read moreWayne and his team from Allcoast roofing service did a fantastic job of restoring and re-painting our roof. They turned up on time and got to work and did a fantastic job. We are thrilled with the outcome and would highly recommend them. Our place looks like a new home!! Thanks guys for a great job. read less
Jim Horton
9/28/2021

Wayne and his team did a fantastic job. My roof looks fab. Highly recommend
Jenni Summer
9/23/2021

I would definitely recommend this business. Prompt, professional and my roof looks great. The price was very good and the... read moreI would definitely recommend this business. Prompt, professional and my roof looks great. The price was very good and the service was exceptional. I am very happy with all my dealings with this company and the results I got. read less
Lorraine Burkin
9/23/2021

Wayne and his team from Allcoast roofing service did a fantastic job of restoring and re-painting our roof. They... read moreWayne and his team from Allcoast roofing service did a fantastic job of restoring and re-painting our roof. They turned up on time and got to work and did a fantastic job. We are thrilled with the outcome and would highly recommend them. Our place looks like a new home!! Thanks guys for a great job. read less
Jim Horton
9/15/2021

We recently had our roof restored and repainted and couldn't be happier with the results. Wayne was always very responsive... read moreWe recently had our roof restored and repainted and couldn't be happier with the results. Wayne was always very responsive and professional. Highly recommend Allcoast Roofing! read less
Tabitha Lauret
8/28/2021