Keep Your Roof in Spectacular Condition with Roof Specialists in Ormeau
Has your roof began to show signs of age? Or maybe it has developed mould or algae. If so, then you are probably wondering how you can restore your roof to have it back to its original looks and integrity. Allcoast roofing are roofing specialists that would love to help you. Roof restoration Ormeau is the best way to give a new look to your existing roof. While hiring a roof specialist, you need to ensure that the service provider is the best for the job. Here are a few things to consider to help you choose a reliable roofing specialist.
Are they providing licensed and insured services?
Does the roofer have proofs of prior work?
Are they well reviewed?
Do they use products with a reasonable guarantee period?
All the specifications of a professional roof specialist are met when you hire Allcoast Roofing for your roofs. Why not check out some of our 5 star google ratings?
Why Choose Us for Your Roofing Services?
Serving the Ormeau area for years, we have earned a fantastic reputation throughout the industry with clients and suppliers for our reliability and professional service. As we have said previously, we don't expect you to just believe us, here are a few things we offer to give you peace of mind and allow us to deliver incredible services and products.
Registered and licensed services
Team with professionals having over 50 years of working experience
Use the highest quality products
Roof Protect membrane with a 12-year warranty
Excellent reputation
Roof painting Ormeauwith 10-year guaranteed coatings
While carrying out the roof restoration process, our roofers take care of all your roofing needs such as roof repairs Ormeau to give a new look to the roof. Before leaving the site Allcoast Roofings always make sure that the roof is watertight and looks stunning.
Roofing services can be risky business. There is always the possibility of slipping from the roof. Our security given you through our guarantees and insurances are also easily discernible in the way we secure all our roofers to the roofs they walk on; keeping their and your safety as prime importance . Before initiating the task, Allcoast install a security harnesses to ensure safety. We re-bed and re-point ridge capping, fix and replace broken tiles, clean roofs with high pressure to clear built dirt and moss yo have your roof looking like new.
Our Roof Painting
Our roof painters Ormeau, apply a coat of primer or sealer, and paint roofs with two coats of Roof Protect membrane with the colour of your choice. You can also opt for Nano Glaze coatings to make your roof extra glossy. Your site is thoroughly inspected to make sure that all standards are met, and everything is done as per customer expectations.
Contact us! We are looking forward to working with you.
Our Services
Or fill in this form and we'll call you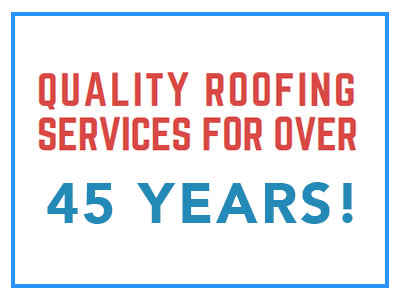 Got Wayne and his team to do a roof restoration and minor repairs.Great job, communication was excellent (the weather wasn't... read moreGot Wayne and his team to do a roof restoration and minor repairs.Great job, communication was excellent (the weather wasn't kind) and very professional. read less
David Williams
11/09/2021

Wayne and his team did a fantastic job. My roof looks fab. Highly recommend
Jenni Summer
9/28/2021

I would definitely recommend this business. Prompt, professional and my roof looks great. The price was very good and the... read moreI would definitely recommend this business. Prompt, professional and my roof looks great. The price was very good and the service was exceptional. I am very happy with all my dealings with this company and the results I got. read less
Lorraine Burkin
9/28/2021

Wayne and his team from Allcoast roofing service did a fantastic job of restoring and re-painting our roof. They... read moreWayne and his team from Allcoast roofing service did a fantastic job of restoring and re-painting our roof. They turned up on time and got to work and did a fantastic job. We are thrilled with the outcome and would highly recommend them. Our place looks like a new home!! Thanks guys for a great job. read less
Jim Horton
9/28/2021

Wayne and his team did a fantastic job. My roof looks fab. Highly recommend
Jenni Summer
9/23/2021

I would definitely recommend this business. Prompt, professional and my roof looks great. The price was very good and the... read moreI would definitely recommend this business. Prompt, professional and my roof looks great. The price was very good and the service was exceptional. I am very happy with all my dealings with this company and the results I got. read less
Lorraine Burkin
9/23/2021

Wayne and his team from Allcoast roofing service did a fantastic job of restoring and re-painting our roof. They... read moreWayne and his team from Allcoast roofing service did a fantastic job of restoring and re-painting our roof. They turned up on time and got to work and did a fantastic job. We are thrilled with the outcome and would highly recommend them. Our place looks like a new home!! Thanks guys for a great job. read less
Jim Horton
9/15/2021

We recently had our roof restored and repainted and couldn't be happier with the results. Wayne was always very responsive... read moreWe recently had our roof restored and repainted and couldn't be happier with the results. Wayne was always very responsive and professional. Highly recommend Allcoast Roofing! read less
Tabitha Lauret
8/28/2021