Usually, homeowners rarely bother to inspect their roofs until they observe a leakage, dullness or damage to the roof. This is a very common trap that most fall in. Generally the wisest course is prevention. Therefore, roof maintenance should never be ignored. This ensures that your roof stays in prime condition for longer. Due to this it is important to book a roof inspector after an in-depth search of the leading roofing service providers in Hope Island. Since the roof is a critical element of the house, roof restoration should only be carried out by professional hands.
You've probably noticed there is a plethora of choices when it comes to selecting a roof restoration provider in Hope Island. However, you can not just pick any random roof restoration Hope Island service provider. This can consequently result in having to continually call the provider back to ensure that you get what you paid for. Roof repairs Hope Island quite a technical process that requires experience and skill to be carried out properly. Therefore it's vital you contact a professional service provider to know that your roofing needs are cared for. Allcoast Roofing gives you numerous reasons for why they stand head and shoulders above the rest.
A few of these reasons are as follows:
Qualified Roofers
Registered and licensed services
High-quality products
Sound reputation
50 years of experience
Roof Repair
Exterior Roof Painting Hope Island
Re-Roofing
Roof Extensions
Gutter Replacement
Box Gutters
Roof Replacement
Valley Replacement
Whirlybirds
New Patio Roofs
Big or Small, the size of the job does not bother us. That being the case we will be happy to serve you for all your roof requirements. Our team of professionals will leave no stone unturned to satisfy you and fulfill your requirements. Make your home look its best by hiring our team at Allcoast roofing. Our roof painters Hope Island are fully trained and will have your property looking its best in no time!
We generally aim for most of our work to be with environmentally friendly products. Contact us to get a free quote and experience our exceptional services.
Our Services
Or fill in this form and we'll call you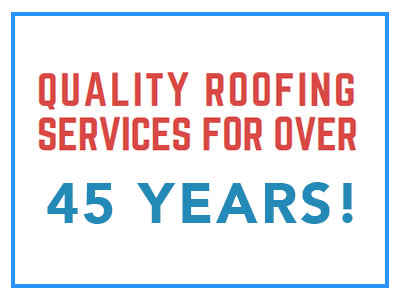 Got Wayne and his team to do a roof restoration and minor repairs.Great job, communication was excellent (the weather wasn't... read moreGot Wayne and his team to do a roof restoration and minor repairs.Great job, communication was excellent (the weather wasn't kind) and very professional. read less
David Williams
11/09/2021

Wayne and his team did a fantastic job. My roof looks fab. Highly recommend
Jenni Summer
9/28/2021

I would definitely recommend this business. Prompt, professional and my roof looks great. The price was very good and the... read moreI would definitely recommend this business. Prompt, professional and my roof looks great. The price was very good and the service was exceptional. I am very happy with all my dealings with this company and the results I got. read less
Lorraine Burkin
9/28/2021

Wayne and his team from Allcoast roofing service did a fantastic job of restoring and re-painting our roof. They... read moreWayne and his team from Allcoast roofing service did a fantastic job of restoring and re-painting our roof. They turned up on time and got to work and did a fantastic job. We are thrilled with the outcome and would highly recommend them. Our place looks like a new home!! Thanks guys for a great job. read less
Jim Horton
9/28/2021

Wayne and his team did a fantastic job. My roof looks fab. Highly recommend
Jenni Summer
9/23/2021

I would definitely recommend this business. Prompt, professional and my roof looks great. The price was very good and the... read moreI would definitely recommend this business. Prompt, professional and my roof looks great. The price was very good and the service was exceptional. I am very happy with all my dealings with this company and the results I got. read less
Lorraine Burkin
9/23/2021

Wayne and his team from Allcoast roofing service did a fantastic job of restoring and re-painting our roof. They... read moreWayne and his team from Allcoast roofing service did a fantastic job of restoring and re-painting our roof. They turned up on time and got to work and did a fantastic job. We are thrilled with the outcome and would highly recommend them. Our place looks like a new home!! Thanks guys for a great job. read less
Jim Horton
9/15/2021

We recently had our roof restored and repainted and couldn't be happier with the results. Wayne was always very responsive... read moreWe recently had our roof restored and repainted and couldn't be happier with the results. Wayne was always very responsive and professional. Highly recommend Allcoast Roofing! read less
Tabitha Lauret
8/28/2021