Are you looking for reliable roofers in Highland Park for your damaged roof?
If yes, then look no further than All Coast Roofing. We are proud to offer complete professional roofing services to commercial as well as domestic customers throughout the area.
With over 40 years experience in the roofing industry, we understand the importance of well maintained, good looking, and a quality roof. We offer friendly, reliable and affordable roofing services including roof repair, roof restoration, roof painting, and many more.
Our Roofing Services
Residential Roofing
When the unexpected damage happens to your residential roof, call Professional Roofing Service we are available 24/7 to help you.
Our skilled roofers have the capability to protect your home with fast roof repairs Highland Park. We can repair any type of roof, and clean up space after finish work. Moreover, we use high-quality roofing material to ensure the long term safety of your building.
Commercial Roofing
Again we are specializing in commercial and industrial roofing installation, roof restoration Highland Park and repair.
All Coast Roofing Service offers a vast range of roofing services r from the small grocery store to high-rise commercial buildings. We are a team of fully licensed and insured roofers, thus cause no damage to your business and property.
We also provide training to our skilled roofers and make them expert in handling all type of roofing needs of commercial buildings. We are also expert in diagnosing roofing problems and help you with a reliable solution.
Our roof painters Highland Park also help you in deciding the shade of the paint that increases the curb appeal of your office space. We also Offer a warranty for our products and services.
Call us today for the best roofing services at a competitive price.
Our Services
Or fill in this form and we'll call you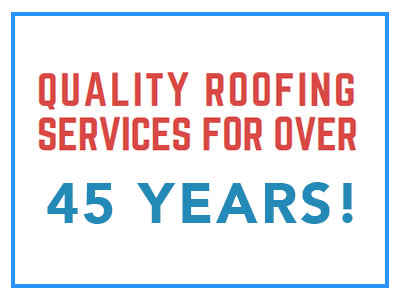 Got Wayne and his team to do a roof restoration and minor repairs.Great job, communication was excellent (the weather wasn't... read moreGot Wayne and his team to do a roof restoration and minor repairs.Great job, communication was excellent (the weather wasn't kind) and very professional. read less
David Williams
11/09/2021

Wayne and his team did a fantastic job. My roof looks fab. Highly recommend
Jenni Summer
9/28/2021

I would definitely recommend this business. Prompt, professional and my roof looks great. The price was very good and the... read moreI would definitely recommend this business. Prompt, professional and my roof looks great. The price was very good and the service was exceptional. I am very happy with all my dealings with this company and the results I got. read less
Lorraine Burkin
9/28/2021

Wayne and his team from Allcoast roofing service did a fantastic job of restoring and re-painting our roof. They... read moreWayne and his team from Allcoast roofing service did a fantastic job of restoring and re-painting our roof. They turned up on time and got to work and did a fantastic job. We are thrilled with the outcome and would highly recommend them. Our place looks like a new home!! Thanks guys for a great job. read less
Jim Horton
9/28/2021

Wayne and his team did a fantastic job. My roof looks fab. Highly recommend
Jenni Summer
9/23/2021

I would definitely recommend this business. Prompt, professional and my roof looks great. The price was very good and the... read moreI would definitely recommend this business. Prompt, professional and my roof looks great. The price was very good and the service was exceptional. I am very happy with all my dealings with this company and the results I got. read less
Lorraine Burkin
9/23/2021

Wayne and his team from Allcoast roofing service did a fantastic job of restoring and re-painting our roof. They... read moreWayne and his team from Allcoast roofing service did a fantastic job of restoring and re-painting our roof. They turned up on time and got to work and did a fantastic job. We are thrilled with the outcome and would highly recommend them. Our place looks like a new home!! Thanks guys for a great job. read less
Jim Horton
9/15/2021

We recently had our roof restored and repainted and couldn't be happier with the results. Wayne was always very responsive... read moreWe recently had our roof restored and repainted and couldn't be happier with the results. Wayne was always very responsive and professional. Highly recommend Allcoast Roofing! read less
Tabitha Lauret
8/28/2021