Roof Restoration Palm Beach
Since the roof is often out of sight, it is often out of mind. Therefore, the condition of your roof can begin to deteriorate without your noticing. However, your roof can be kept in immaculate condition with roof restoration Palm Beach services. This can only be achieved by repairing and restoring them through specialists roofers. A professionally restored roof adds value to your property. As there are numerous products available in the market, selecting the right product/service for the right roof type is vital. Only skilful and experienced roofers have the knowledge to do so. So if you are in search of professional roofing service, then Allcoast Roofing is the best choice.
Serving the Gold Coast for more than 25 years, we have been running the family business over the last three generations. Resulting in the passing on of years of experience to the next generation. We have earned a reputation among hundreds of builders and homeowners with our excellent services. Your peace of mind is assured when our knowledgeable team offers you our friendly services.
Registered and License Services
Knowledgeable and Friendly Roofers with more than 50 years of combined experience
Roof Coatings for

 

roof painting Palm Beach

 

with 10-years guarantee
Nano Glaze Roof Membrane with a 12-year warranty
Best Quality Products
To give extended life to roofs, our roofers carry out the roof restoration Palm Beach process in a very professional manner. It includes repairing, pressure cleaning, ridge capping and repointing and finally roof painting by our roof painters Palm Beach team. We also install whirlybirds for proper ventilation.
The Allcoast team provides services for gutters and downpipes replacement. We also fix rusted valley irons. Our team is capable of performing major roof repairs Palm Beach like re-roofing, sarking replacement and tiling of roof extensions. If you need second-hand roof tiles for your home, we can also provide what you need.
We even provide services for the replacement of commercial roofs that includes installation of box gutters, whirlybird, fixing leakages, and roof repainting.
Contact us for a free quote!
Our Services
Or fill in this form and we'll call you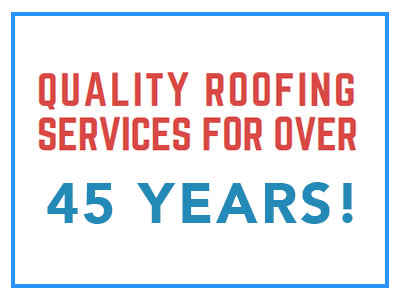 Got Wayne and his team to do a roof restoration and minor repairs.Great job, communication was excellent (the weather wasn't... read moreGot Wayne and his team to do a roof restoration and minor repairs.Great job, communication was excellent (the weather wasn't kind) and very professional. read less
David Williams
11/09/2021

Wayne and his team did a fantastic job. My roof looks fab. Highly recommend
Jenni Summer
9/28/2021

I would definitely recommend this business. Prompt, professional and my roof looks great. The price was very good and the... read moreI would definitely recommend this business. Prompt, professional and my roof looks great. The price was very good and the service was exceptional. I am very happy with all my dealings with this company and the results I got. read less
Lorraine Burkin
9/28/2021

Wayne and his team from Allcoast roofing service did a fantastic job of restoring and re-painting our roof. They... read moreWayne and his team from Allcoast roofing service did a fantastic job of restoring and re-painting our roof. They turned up on time and got to work and did a fantastic job. We are thrilled with the outcome and would highly recommend them. Our place looks like a new home!! Thanks guys for a great job. read less
Jim Horton
9/28/2021

Wayne and his team did a fantastic job. My roof looks fab. Highly recommend
Jenni Summer
9/23/2021

I would definitely recommend this business. Prompt, professional and my roof looks great. The price was very good and the... read moreI would definitely recommend this business. Prompt, professional and my roof looks great. The price was very good and the service was exceptional. I am very happy with all my dealings with this company and the results I got. read less
Lorraine Burkin
9/23/2021

Wayne and his team from Allcoast roofing service did a fantastic job of restoring and re-painting our roof. They... read moreWayne and his team from Allcoast roofing service did a fantastic job of restoring and re-painting our roof. They turned up on time and got to work and did a fantastic job. We are thrilled with the outcome and would highly recommend them. Our place looks like a new home!! Thanks guys for a great job. read less
Jim Horton
9/15/2021

We recently had our roof restored and repainted and couldn't be happier with the results. Wayne was always very responsive... read moreWe recently had our roof restored and repainted and couldn't be happier with the results. Wayne was always very responsive and professional. Highly recommend Allcoast Roofing! read less
Tabitha Lauret
8/28/2021