Specialised Nerang Roof Restoration Services
Take a moment and check on your roof regularly. It bears the great responsibility of keeping you warm and comfortable. That said, you surely wouldn't want to keep it in a horrible condition. Whether it is on the brink of leaking or already damaged, roof restorations are quite helpful. Not sure what to do? Get immediate expert advice from highly skilled roof painters in Nerang, and we will give you the right plan of action on how to properly maintain your roof.
Nerang Roof Restoration, Roof Painting, and Roof Repairs
In roof restoration, we give new life to your broken and damaged roof. This will improve the general quality of your roof.
A reason to restore roofing is to repair them the structure itself is damaged. It can be as simple as a broken tile or a crack on your ceiling. Meanwhile, massive damage on the roof may require urgent re-roofing.
Another reason to restore your roof is to keep it aesthetically pleasing. Intense weather can damage your paint. You will need help from a reliable roof painter to do the job for you.
Expert Services We Provide
We have trusted roof painters and roof workers who have been in the business for over 40 years. Their years of experience in the field is the cornerstone of their exemplary service in providing Nerang residents and business owners the following services:
Exterior roof painting
Roof repairs
Roof restoration
Re-roofing
Roof extensions
Gutter replacement
About Nerang
Overlooking the magnificent Nerang River, this suburb has gone a long way since its river was named "little" by its original settlers. Now, Nerang is home to more than 16,000 residents. Its river is famous for weekend outdoor activities like picnics and fishing.
Contact Allcoast Roofing for Your Roof Repairs Nerang
Do you need any expert advice or service about roofing? If you live in Nerang, you have nothing to worry about! Just give us a call at1300-ROOFER (1300 766337) or 0411 132 583,so we can talk about your roofing concerns.
We use and recommend Roof Protect Roofing Membrane.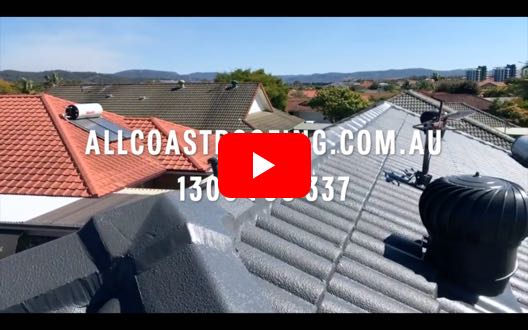 Our Services
Or fill in this form and we'll call you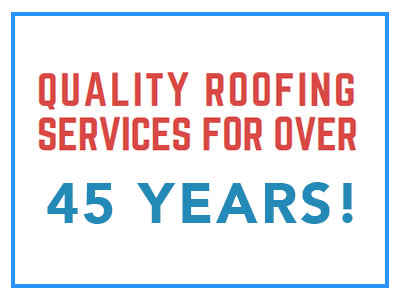 Got Wayne and his team to do a roof restoration and minor repairs.Great job, communication was excellent (the weather wasn't... read moreGot Wayne and his team to do a roof restoration and minor repairs.Great job, communication was excellent (the weather wasn't kind) and very professional. read less
David Williams
11/09/2021

Wayne and his team did a fantastic job. My roof looks fab. Highly recommend
Jenni Summer
9/28/2021

I would definitely recommend this business. Prompt, professional and my roof looks great. The price was very good and the... read moreI would definitely recommend this business. Prompt, professional and my roof looks great. The price was very good and the service was exceptional. I am very happy with all my dealings with this company and the results I got. read less
Lorraine Burkin
9/28/2021

Wayne and his team from Allcoast roofing service did a fantastic job of restoring and re-painting our roof. They... read moreWayne and his team from Allcoast roofing service did a fantastic job of restoring and re-painting our roof. They turned up on time and got to work and did a fantastic job. We are thrilled with the outcome and would highly recommend them. Our place looks like a new home!! Thanks guys for a great job. read less
Jim Horton
9/28/2021

Wayne and his team did a fantastic job. My roof looks fab. Highly recommend
Jenni Summer
9/23/2021

I would definitely recommend this business. Prompt, professional and my roof looks great. The price was very good and the... read moreI would definitely recommend this business. Prompt, professional and my roof looks great. The price was very good and the service was exceptional. I am very happy with all my dealings with this company and the results I got. read less
Lorraine Burkin
9/23/2021

Wayne and his team from Allcoast roofing service did a fantastic job of restoring and re-painting our roof. They... read moreWayne and his team from Allcoast roofing service did a fantastic job of restoring and re-painting our roof. They turned up on time and got to work and did a fantastic job. We are thrilled with the outcome and would highly recommend them. Our place looks like a new home!! Thanks guys for a great job. read less
Jim Horton
9/15/2021

We recently had our roof restored and repainted and couldn't be happier with the results. Wayne was always very responsive... read moreWe recently had our roof restored and repainted and couldn't be happier with the results. Wayne was always very responsive and professional. Highly recommend Allcoast Roofing! read less
Tabitha Lauret
8/28/2021