Maintaining Your Roof
The roof is an integral part of your home and something that can add significant value to the house. Therefore is not the maintenance of your roof not worth the time involved? If you are experience leaks in your roof or your roof is near to its lifespan. It's essential for you to call for a professional inspection, followed by a roof restoration Benowa service.
If your roof is experiencing a bit of old age; dullness and damage, then a roof restoration is well suited for your home. Some of these reason are listed below.
Cost Effective
Going for a complete roof replacement is a much more expensive and time-consuming process. Whereas, getting your roofs restored is very cost-effective and costs much less. The visual outcome from a restoration is on par with a brand new roof, minus the cost.
Extend Your Roofs Lifespan with a Roof Restoration
Roofs, like all things have a limited lifespan and start deteriorating. Because of this the need of a roof restoration helps in adding some many more years to to the life of the roof. This drastically helps in saving you money and for planning a potential roof replacement later on in the future.
Sustainable
AllCoast Roofing is a family run business that have been serving as the best roofing solution for almost 3 generations. Due to this our firm has been a prime hub for quality product and roof repair Carrara for over 40 years. Our company is licensed and carry public liability, Government WorkCover and personal Insurance for your peace of mind. Moreover, we are very specific with our hiring and training methods. Therefore you can expect a high level of skills, knowledge and most of all friendliness with all our team members. Due to this they will always help you in every possible way, whether it's for selecting a colour or any other doubt about our services.
Roof restoration is sustainable; as it lets you re-use the existing roof. This makes the restoration process energy efficient and environmentally friendly.
Plan roof restorations now, and give prolonged life, to your existing roof. Even if your roof does not seem to call for roof repairs Benowa, it's worth having it inspected. Professional eyes are capable of detecting those faults that sometimes go unnoticed.
Hiring us comes with these benefits
Efficient and conscientious work ethic
We keep you informed, providing updates as we progress
Registered and licensed roofing contractors
High-quality products backed with a solid warranty
Qualified roofers
More than  50 years of working experience
Our services include:
Exterior Roof Painting
Roof Repairs
Roof Restoration
Re-Roofing
Roof Extensions
Gutter Replacement
Box Gutters
Roof Replacement
Valley Replacement
Whirlybirds
New Patio Roofs
Get your roofs repaired, followed by a beautiful paint job by our roof painters in Benowa and give new life to your roof.
Our Services
Or fill in this form and we'll call you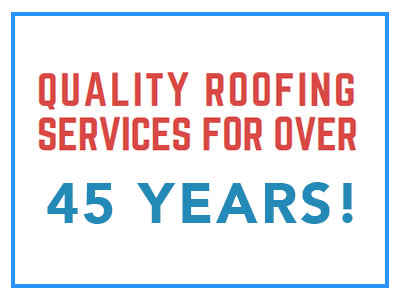 Got Wayne and his team to do a roof restoration and minor repairs.Great job, communication was excellent (the weather wasn't... read moreGot Wayne and his team to do a roof restoration and minor repairs.Great job, communication was excellent (the weather wasn't kind) and very professional. read less
David Williams
11/09/2021

Wayne and his team did a fantastic job. My roof looks fab. Highly recommend
Jenni Summer
9/28/2021

I would definitely recommend this business. Prompt, professional and my roof looks great. The price was very good and the... read moreI would definitely recommend this business. Prompt, professional and my roof looks great. The price was very good and the service was exceptional. I am very happy with all my dealings with this company and the results I got. read less
Lorraine Burkin
9/28/2021

Wayne and his team from Allcoast roofing service did a fantastic job of restoring and re-painting our roof. They... read moreWayne and his team from Allcoast roofing service did a fantastic job of restoring and re-painting our roof. They turned up on time and got to work and did a fantastic job. We are thrilled with the outcome and would highly recommend them. Our place looks like a new home!! Thanks guys for a great job. read less
Jim Horton
9/28/2021

Wayne and his team did a fantastic job. My roof looks fab. Highly recommend
Jenni Summer
9/23/2021

I would definitely recommend this business. Prompt, professional and my roof looks great. The price was very good and the... read moreI would definitely recommend this business. Prompt, professional and my roof looks great. The price was very good and the service was exceptional. I am very happy with all my dealings with this company and the results I got. read less
Lorraine Burkin
9/23/2021

Wayne and his team from Allcoast roofing service did a fantastic job of restoring and re-painting our roof. They... read moreWayne and his team from Allcoast roofing service did a fantastic job of restoring and re-painting our roof. They turned up on time and got to work and did a fantastic job. We are thrilled with the outcome and would highly recommend them. Our place looks like a new home!! Thanks guys for a great job. read less
Jim Horton
9/15/2021

We recently had our roof restored and repainted and couldn't be happier with the results. Wayne was always very responsive... read moreWe recently had our roof restored and repainted and couldn't be happier with the results. Wayne was always very responsive and professional. Highly recommend Allcoast Roofing! read less
Tabitha Lauret
8/28/2021