Quality Residential Roofing in Biggera Waters
You and probably already aware that like all things, the roof over time can become dull and worn. Consequently, leading to cracks and leaks. Further to this, the leaking roof can cause substantial damage to the structure of your property if left unattended. Therefore, it is prudent to check the roof from time to time to see if the roof needs roof restoration Biggera Waters, a complete roof replacement or just roof repairs.
Whether you are wanting roofing services for a residential space or a commercial building - All Coast Roofing is here to help you.
How our team of experienced and trained roofers will help you:
Our roof inspection team will inspect your roof and will provide you with a written report regarding its current state.
They will assess the extent of any damage and suggest to you what is required for a cost-effective solution.
The team will then clean the roof via pressure cleaning before beginning the roof restoration Biggera Waters work.
Our roof painters Biggera Waters apply multiple layers of protective paint over the roof, which can be a different colour than your original roof.
Once completed the site is thoroughly cleaned, leaving only a beautiful roof behind.
Why Choose Us for Your Roof Restoration Biggera Waters?
Experienced Roofers
Allcoast Roofing is a family run business spanning three generations. Providing roofing services for over 40 years.
Your Local Roofing Company
We are your local roofing experts who know all the roofing needs of the area and can help you with roof repairs Biggera waters, roof replacement, roof installation, roof painting, and more.
We Are Licensed
Our roofers know that a roof is one of the most crucial parts of the building. Therefore, they are also aware of the fact that the roofing task needs excellence as a bare minimum to deliver a long-lasting quality roof to you. Due to our being licensed, you can count on us as recognised experts.
Allcoast Roofing is Insured
Our Services
Or fill in this form and we'll call you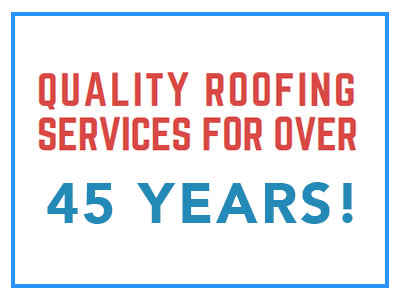 Got Wayne and his team to do a roof restoration and minor repairs.Great job, communication was excellent (the weather wasn't... read moreGot Wayne and his team to do a roof restoration and minor repairs.Great job, communication was excellent (the weather wasn't kind) and very professional. read less
David Williams
11/09/2021

Wayne and his team did a fantastic job. My roof looks fab. Highly recommend
Jenni Summer
9/28/2021

I would definitely recommend this business. Prompt, professional and my roof looks great. The price was very good and the... read moreI would definitely recommend this business. Prompt, professional and my roof looks great. The price was very good and the service was exceptional. I am very happy with all my dealings with this company and the results I got. read less
Lorraine Burkin
9/28/2021

Wayne and his team from Allcoast roofing service did a fantastic job of restoring and re-painting our roof. They... read moreWayne and his team from Allcoast roofing service did a fantastic job of restoring and re-painting our roof. They turned up on time and got to work and did a fantastic job. We are thrilled with the outcome and would highly recommend them. Our place looks like a new home!! Thanks guys for a great job. read less
Jim Horton
9/28/2021

Wayne and his team did a fantastic job. My roof looks fab. Highly recommend
Jenni Summer
9/23/2021

I would definitely recommend this business. Prompt, professional and my roof looks great. The price was very good and the... read moreI would definitely recommend this business. Prompt, professional and my roof looks great. The price was very good and the service was exceptional. I am very happy with all my dealings with this company and the results I got. read less
Lorraine Burkin
9/23/2021

Wayne and his team from Allcoast roofing service did a fantastic job of restoring and re-painting our roof. They... read moreWayne and his team from Allcoast roofing service did a fantastic job of restoring and re-painting our roof. They turned up on time and got to work and did a fantastic job. We are thrilled with the outcome and would highly recommend them. Our place looks like a new home!! Thanks guys for a great job. read less
Jim Horton
9/15/2021

We recently had our roof restored and repainted and couldn't be happier with the results. Wayne was always very responsive... read moreWe recently had our roof restored and repainted and couldn't be happier with the results. Wayne was always very responsive and professional. Highly recommend Allcoast Roofing! read less
Tabitha Lauret
8/28/2021