Indeed, the roof is a vital element of building and affects the overall style and look of the place. Being a critical part of your home or office, it's vitally important to ensure a regular maintenance is implemented. Every day the roof sheilds critical structural components from the weather. As it continually bears various climatic conditions, with time the roof undergoes damage. Timely restorations are necessary to maintain its functional state. If you are about to begin your search for roof restoration Mudgeeraba, the best name to go with is All Coast Roofing.
Why Choose Us?
All Coast Roofing has run a family business for over 3 generations.  They have been active in the Gold Coast for the past 50 years.  All Coast provides you with various reasons to select its services:
Registered and licensed services
Qualified Roofers
High-quality products backed with a solid warranty
Excellent reputation
More than  50 years of working experience
Our Services
Exterior Painting
Roof Repairs Mudgeeraba
Roof Restoration
Re-Roofing
Roof Extensions
Gutter Replacement
Box Gutters
Roof Replacement
Valley Replacement
Whirlybirds
New Patio Roofs
We use and recommend Roof Protect Roofing Membrane.
The best time for Roof Restoration in Mudgeeraba
Are you wondering about what is the best time to get your roof repaired? Contact All Coast Roofing at regular intervals for a proper roof inspection. Our knowledgeable team will thoroughly inspect your roof and figure out the areas where your roof requires repair.
Maintain the condition of your roofs with timely inspections and restoration processes by professionals. Be it a tile roof or metal; we have solutions for all.
Our skilled roofers use premium quality roof painting Mudgeeraba products. Roofs painted by All Coast roof painters Mudgeeraba offer up to the 15-year warranty on the paint used.
Make an informed decision and experience our best roofing services. Contact us now! 
Our Services
Or fill in this form and we'll call you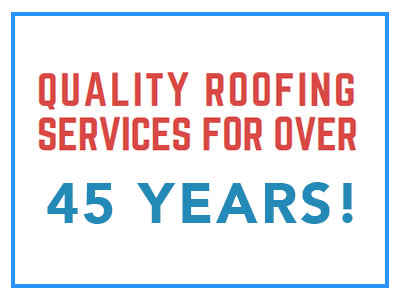 Got Wayne and his team to do a roof restoration and minor repairs.Great job, communication was excellent (the weather wasn't... read moreGot Wayne and his team to do a roof restoration and minor repairs.Great job, communication was excellent (the weather wasn't kind) and very professional. read less
David Williams
11/09/2021

Wayne and his team did a fantastic job. My roof looks fab. Highly recommend
Jenni Summer
9/28/2021

I would definitely recommend this business. Prompt, professional and my roof looks great. The price was very good and the... read moreI would definitely recommend this business. Prompt, professional and my roof looks great. The price was very good and the service was exceptional. I am very happy with all my dealings with this company and the results I got. read less
Lorraine Burkin
9/28/2021

Wayne and his team from Allcoast roofing service did a fantastic job of restoring and re-painting our roof. They... read moreWayne and his team from Allcoast roofing service did a fantastic job of restoring and re-painting our roof. They turned up on time and got to work and did a fantastic job. We are thrilled with the outcome and would highly recommend them. Our place looks like a new home!! Thanks guys for a great job. read less
Jim Horton
9/28/2021

Wayne and his team did a fantastic job. My roof looks fab. Highly recommend
Jenni Summer
9/23/2021

I would definitely recommend this business. Prompt, professional and my roof looks great. The price was very good and the... read moreI would definitely recommend this business. Prompt, professional and my roof looks great. The price was very good and the service was exceptional. I am very happy with all my dealings with this company and the results I got. read less
Lorraine Burkin
9/23/2021

Wayne and his team from Allcoast roofing service did a fantastic job of restoring and re-painting our roof. They... read moreWayne and his team from Allcoast roofing service did a fantastic job of restoring and re-painting our roof. They turned up on time and got to work and did a fantastic job. We are thrilled with the outcome and would highly recommend them. Our place looks like a new home!! Thanks guys for a great job. read less
Jim Horton
9/15/2021

We recently had our roof restored and repainted and couldn't be happier with the results. Wayne was always very responsive... read moreWe recently had our roof restored and repainted and couldn't be happier with the results. Wayne was always very responsive and professional. Highly recommend Allcoast Roofing! read less
Tabitha Lauret
8/28/2021