Add value to your roof in Burleigh Waters
Do you want to increase the value of your house? One simple way you can do this is by restoring the roof of your home. Allcoast Roofing offers one of the best roof restoration Burleigh Waters services in the area that can give a new look to your roof.
Our Roofing Services in Burleigh Waters
Serving Burleigh Waters for the past 25 years with our licensed services and workmanship, we have gained an excellent reputation here in Burleigh Waters. Contact us and experience our incredible services.
Exterior Painting
The size of the job, whether big or small is of no concern for us. Our roof painters Burleigh Waters provide outdoor painting services with only the best quality paint. While offering our painting services, we consider several things like your budget, paint style, your desired look etc. We understand the painting aspect of a restoration adds the 'wow' factor to any roof so we employ only painting experts to provide the look you're after.
Gutter Replacements
The gutter is a critical part of the roof. Leaking drains, if not mended on time, can cause serious issues to your roof and interior. However, whatever your gutter repair need is we have the ability to fix your gutters no matter the problem. We also provide services for box gutters that are generally found in commercial buildings.
Roof Repairs
Allcoast Roofing provides a wide range of roof repairs Burleigh Waters that includes repairing leaks and broken tiles. We also replace valleys and do full re-bedding of ridge caps. Our experts can identify any leak that sometimes goes unnoticed by a novice.
Roof Restoration Burleigh Waters
We are leading specialists for roof restoration Burleigh Waters as our aim is providing high quality roof restorationscoupled with friendly services. Your roof looks like new once you get our roof painting Burleigh Waters services. Our roof restoration includes repairing, cleaning, and painting of the roof.
Roof Replacement
Our team can replace your old metal or tiled roof with the roof of your choice. Allcoast Roofing provides complete roofing services that include guttering, insulation, thermal blankets, removal and reinstallation of vent pipes, solar panels, TV antennas and more. Along with installing new roofs, we also provide roof extensions. We take into consideration your preferences and desired outcome for your roof replacement or extension so we can deliver the perfect roof for the house of your dreams.
Whirlybirds
If you want to improve the ventilation of your property, we can install whirlybirds at your place. We have extensive colour options to select from so your can colour match your whirlybird to your roof.
Our Services
Or fill in this form and we'll call you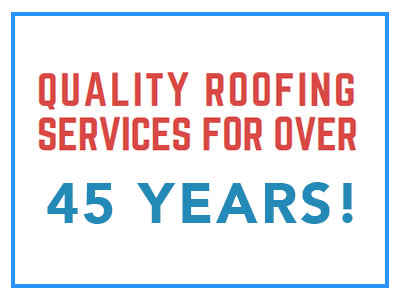 Got Wayne and his team to do a roof restoration and minor repairs.Great job, communication was excellent (the weather wasn't... read moreGot Wayne and his team to do a roof restoration and minor repairs.Great job, communication was excellent (the weather wasn't kind) and very professional. read less
David Williams
11/09/2021

Wayne and his team did a fantastic job. My roof looks fab. Highly recommend
Jenni Summer
9/28/2021

I would definitely recommend this business. Prompt, professional and my roof looks great. The price was very good and the... read moreI would definitely recommend this business. Prompt, professional and my roof looks great. The price was very good and the service was exceptional. I am very happy with all my dealings with this company and the results I got. read less
Lorraine Burkin
9/28/2021

Wayne and his team from Allcoast roofing service did a fantastic job of restoring and re-painting our roof. They... read moreWayne and his team from Allcoast roofing service did a fantastic job of restoring and re-painting our roof. They turned up on time and got to work and did a fantastic job. We are thrilled with the outcome and would highly recommend them. Our place looks like a new home!! Thanks guys for a great job. read less
Jim Horton
9/28/2021

Wayne and his team did a fantastic job. My roof looks fab. Highly recommend
Jenni Summer
9/23/2021

I would definitely recommend this business. Prompt, professional and my roof looks great. The price was very good and the... read moreI would definitely recommend this business. Prompt, professional and my roof looks great. The price was very good and the service was exceptional. I am very happy with all my dealings with this company and the results I got. read less
Lorraine Burkin
9/23/2021

Wayne and his team from Allcoast roofing service did a fantastic job of restoring and re-painting our roof. They... read moreWayne and his team from Allcoast roofing service did a fantastic job of restoring and re-painting our roof. They turned up on time and got to work and did a fantastic job. We are thrilled with the outcome and would highly recommend them. Our place looks like a new home!! Thanks guys for a great job. read less
Jim Horton
9/15/2021

We recently had our roof restored and repainted and couldn't be happier with the results. Wayne was always very responsive... read moreWe recently had our roof restored and repainted and couldn't be happier with the results. Wayne was always very responsive and professional. Highly recommend Allcoast Roofing! read less
Tabitha Lauret
8/28/2021