Get Your Roof in Top-Notch Condition with Roof Specialists in Carrara
Are you looking for a professional roof restoration services in Carrara? If yes, try All Coast roofing services. Because we pride ourselves on being a trustworthy and reliable business for roof restoration Carrara we one of the most used roofers on the Coast.
All coast offers quick, affordable and very reliable solutions for all your roofing needs. A few of the ways we do this is that we can help you to install a new roof, extend the previous, clean it and much more. Because our team members have over 40 years of experience in roofing work and know the best ways to fix even the most complicated problems with ease.
We boast one of the most reputed companies for roof painting. This is attributed to our roof painter Carrara has been acquainted with some unique skills which when combined with our high-grade paints yield excellent and long-lasting results
Our Services
Roof repairs
Roof restoration
Re-Roofing
Exterior roof painting Carrara
Roof Extensions
Gutter restoration
New patio roofs
Whirlybirds
All About All Coast Roofing
All coast roofing services is a family run business that have been serving as the best roofing solution for almost 3 generations. Due to this our firm has been a prime hub for quality product and roof repair Carrara for over 40 years. Our company is licensed and carry public liability, Government WorkCover and personal Insurance for your peace of mind. Moreover, we are very specific with our hiring and training methods. Therefore you can expect a high level of skills, knowledge and most of all friendliness with all our team members. Due to this they will always help you in every possible way, whether it's for selecting a colour or any other doubt about our services.
Why Chose Us for your Roofing Services?
All Coast Roofing is recognized as one of the most dependable roof repair Carrara businesses. This is because our policies are customer oriented, and our team is very skilled. If our high level of skill is not enough to convince you here are some more things that make us an ideal choice for roof repairs:
Service on time
High-quality paint
10-year warranty on all our product and services
Most competitive quotes for all roof works
Free roof inspection
Qualified and professional roofers
So contact us now, and get a quote for restoring roofs with our exceptional services.
Our Services
Or fill in this form and we'll call you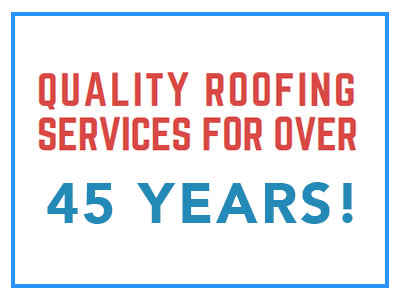 Got Wayne and his team to do a roof restoration and minor repairs.Great job, communication was excellent (the weather wasn't... read moreGot Wayne and his team to do a roof restoration and minor repairs.Great job, communication was excellent (the weather wasn't kind) and very professional. read less
David Williams
11/09/2021

Wayne and his team did a fantastic job. My roof looks fab. Highly recommend
Jenni Summer
9/28/2021

I would definitely recommend this business. Prompt, professional and my roof looks great. The price was very good and the... read moreI would definitely recommend this business. Prompt, professional and my roof looks great. The price was very good and the service was exceptional. I am very happy with all my dealings with this company and the results I got. read less
Lorraine Burkin
9/28/2021

Wayne and his team from Allcoast roofing service did a fantastic job of restoring and re-painting our roof. They... read moreWayne and his team from Allcoast roofing service did a fantastic job of restoring and re-painting our roof. They turned up on time and got to work and did a fantastic job. We are thrilled with the outcome and would highly recommend them. Our place looks like a new home!! Thanks guys for a great job. read less
Jim Horton
9/28/2021

Wayne and his team did a fantastic job. My roof looks fab. Highly recommend
Jenni Summer
9/23/2021

I would definitely recommend this business. Prompt, professional and my roof looks great. The price was very good and the... read moreI would definitely recommend this business. Prompt, professional and my roof looks great. The price was very good and the service was exceptional. I am very happy with all my dealings with this company and the results I got. read less
Lorraine Burkin
9/23/2021

Wayne and his team from Allcoast roofing service did a fantastic job of restoring and re-painting our roof. They... read moreWayne and his team from Allcoast roofing service did a fantastic job of restoring and re-painting our roof. They turned up on time and got to work and did a fantastic job. We are thrilled with the outcome and would highly recommend them. Our place looks like a new home!! Thanks guys for a great job. read less
Jim Horton
9/15/2021

We recently had our roof restored and repainted and couldn't be happier with the results. Wayne was always very responsive... read moreWe recently had our roof restored and repainted and couldn't be happier with the results. Wayne was always very responsive and professional. Highly recommend Allcoast Roofing! read less
Tabitha Lauret
8/28/2021