Add Value To Your Property
The roof protects us against wind, rain, hail, and heat. However, everyday exposure to harsh weather conditions causes the roof to become dull and damaged over time. Due to this, it's vital that the issue be resolved with a roof restoration Broadbeach Waters quickly as even a small leak on the roof can lead to a major problem if left unattended. Delaying roof repairs Broadbeach Waters can cause serious problems to your property. Therefore it is vital that you not only fix your roof promptly, but to find a roofing specialist that is reliable and efficient.
Are you looking for reliable and affordable roofing services in Broadbeach Waters?
Then look no further than All Coast Roofing. With over 40 years' of experience, we provide the most reliable, efficient and professional roofing services to customers. We employ only experienced and skilled tradesmen.
Consequential Damage That A Leaking Or Damaged Roof Can Cause:
A leaking roof can deteriorate walls, floors, and ceilings of your building.
Damage to furniture and other equipment present inside the building.
Mould and mildew to grow on wet insulation.
Holes in the roof which can decrease your homes ability to insulate. Consequently, increasing energy bills.
What Roofing Services Do We Provide?
Roof Repairs
Roof inspection
New roof installation
Roof restoration
Re-pointing and re-bedding
Gutter clearing
Roof painting Broadbeach Waters
Metal roofing and more
Is Your Roof Becoming Dull And Need Repainting?
Perhaps you have dodged a bullet and your roof remains in good repair, but has begun to show glimpses of its age with dull colouring and mould growth. Our highly skilled tradesmen specialise in providing roof restoration Broadbeach Waters service with roof painting. Our expert roof painters Broadbeach Waters clean then apply protective coats of paint to protect further growth mould and give your roof a fresh new look.
Why Choose Should You Choose Us For Your Roof Restoration Broadbeach Waters?
Fully insured and licensed roofers
Provide a free roof inspection
Offer emergency roofing services
Our friendly staff are committed to helping you every step of the way
5 star Google rating
Let the experts at All Coast Roofing help you, reach us now!
Our Services
Or fill in this form and we'll call you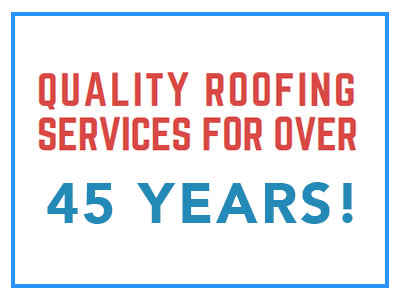 Got Wayne and his team to do a roof restoration and minor repairs.Great job, communication was excellent (the weather wasn't... read moreGot Wayne and his team to do a roof restoration and minor repairs.Great job, communication was excellent (the weather wasn't kind) and very professional. read less
David Williams
11/09/2021

Wayne and his team did a fantastic job. My roof looks fab. Highly recommend
Jenni Summer
9/28/2021

I would definitely recommend this business. Prompt, professional and my roof looks great. The price was very good and the... read moreI would definitely recommend this business. Prompt, professional and my roof looks great. The price was very good and the service was exceptional. I am very happy with all my dealings with this company and the results I got. read less
Lorraine Burkin
9/28/2021

Wayne and his team from Allcoast roofing service did a fantastic job of restoring and re-painting our roof. They... read moreWayne and his team from Allcoast roofing service did a fantastic job of restoring and re-painting our roof. They turned up on time and got to work and did a fantastic job. We are thrilled with the outcome and would highly recommend them. Our place looks like a new home!! Thanks guys for a great job. read less
Jim Horton
9/28/2021

Wayne and his team did a fantastic job. My roof looks fab. Highly recommend
Jenni Summer
9/23/2021

I would definitely recommend this business. Prompt, professional and my roof looks great. The price was very good and the... read moreI would definitely recommend this business. Prompt, professional and my roof looks great. The price was very good and the service was exceptional. I am very happy with all my dealings with this company and the results I got. read less
Lorraine Burkin
9/23/2021

Wayne and his team from Allcoast roofing service did a fantastic job of restoring and re-painting our roof. They... read moreWayne and his team from Allcoast roofing service did a fantastic job of restoring and re-painting our roof. They turned up on time and got to work and did a fantastic job. We are thrilled with the outcome and would highly recommend them. Our place looks like a new home!! Thanks guys for a great job. read less
Jim Horton
9/15/2021

We recently had our roof restored and repainted and couldn't be happier with the results. Wayne was always very responsive... read moreWe recently had our roof restored and repainted and couldn't be happier with the results. Wayne was always very responsive and professional. Highly recommend Allcoast Roofing! read less
Tabitha Lauret
8/28/2021