If you're here you understand that the roof is of prime importance, because of the benefits it brings to yourself and your family? A good roof acts as a barrier between you and the external climatic conditions. Only a properly maintained roof can protect you from harsh weather conditions, keep your building structurally sound and gives your home or office enormous curb appeal. But even a small leakage in the roof can provide a lot of discomforts needing a Roof Restoration in Coomera.
Signs That Calls For Roof Restoration
Make sure you are not too late for roof restoration. It's imperative your consider and especially engage in roof restoration Coomera if you observe any of the following signs:
Damaged shingles
Dipping roof
The roof is near its life-span
Ceiling and wall stains
Cracked or peeling paint
Mouldy smell
Spot Sagging
Loss of granules
Broken roof accessories
These are some of the reasons that call for you to secure a roof restoration Coomera. Although, you may be finding it hard to decide whether a restoration service is required or not. If that is you, contact All Coast Roofing. Our highly trained team is best to analyse the condition of the roof. Although the roof might not require any repair service, timely inspections are vital to maintaining it in a good state and can save you thousands.
Quality Roofs with Best Roofing Services in Coomera
Why Choose Us?
All Coast Roofing have been involved in the roofing industry for over three generations. We have been serving the Gold Coast with all types of roofing services from roof restoration to roof painting Coomera. Our team uses Nano-Glaze roof membrane that has a 12-year warranty to protect your roof for years to come. Along with this, various reasons set us apart from others:
Registered and licensed services
Qualified Roofers
High-quality products
Sound reputation
50 years of experience
Our Services
Exterior Painting
Roof Repairs Coomera
Roof Restoration
Re-Roofing
Roof Extensions
Gutter Replacement
Box Gutters
Roof Replacement
Valley Replacement
Whirlybirds
New Patio Roofs
Contact All Coast Roofing and experience our best services. Our best roof painters Coomera will go that extra mile to meet your expectations.
We use and recommend Roof Protect Roofing Membrane.
Our Services
Or fill in this form and we'll call you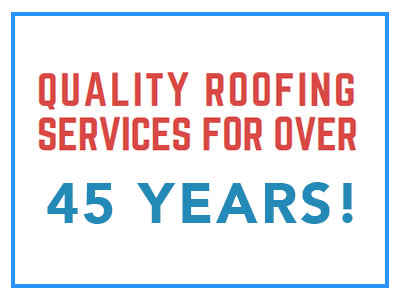 Got Wayne and his team to do a roof restoration and minor repairs.Great job, communication was excellent (the weather wasn't... read moreGot Wayne and his team to do a roof restoration and minor repairs.Great job, communication was excellent (the weather wasn't kind) and very professional. read less
David Williams
11/09/2021

Wayne and his team did a fantastic job. My roof looks fab. Highly recommend
Jenni Summer
9/28/2021

I would definitely recommend this business. Prompt, professional and my roof looks great. The price was very good and the... read moreI would definitely recommend this business. Prompt, professional and my roof looks great. The price was very good and the service was exceptional. I am very happy with all my dealings with this company and the results I got. read less
Lorraine Burkin
9/28/2021

Wayne and his team from Allcoast roofing service did a fantastic job of restoring and re-painting our roof. They... read moreWayne and his team from Allcoast roofing service did a fantastic job of restoring and re-painting our roof. They turned up on time and got to work and did a fantastic job. We are thrilled with the outcome and would highly recommend them. Our place looks like a new home!! Thanks guys for a great job. read less
Jim Horton
9/28/2021

Wayne and his team did a fantastic job. My roof looks fab. Highly recommend
Jenni Summer
9/23/2021

I would definitely recommend this business. Prompt, professional and my roof looks great. The price was very good and the... read moreI would definitely recommend this business. Prompt, professional and my roof looks great. The price was very good and the service was exceptional. I am very happy with all my dealings with this company and the results I got. read less
Lorraine Burkin
9/23/2021

Wayne and his team from Allcoast roofing service did a fantastic job of restoring and re-painting our roof. They... read moreWayne and his team from Allcoast roofing service did a fantastic job of restoring and re-painting our roof. They turned up on time and got to work and did a fantastic job. We are thrilled with the outcome and would highly recommend them. Our place looks like a new home!! Thanks guys for a great job. read less
Jim Horton
9/15/2021

We recently had our roof restored and repainted and couldn't be happier with the results. Wayne was always very responsive... read moreWe recently had our roof restored and repainted and couldn't be happier with the results. Wayne was always very responsive and professional. Highly recommend Allcoast Roofing! read less
Tabitha Lauret
8/28/2021